by No Content
Published May 1, 2022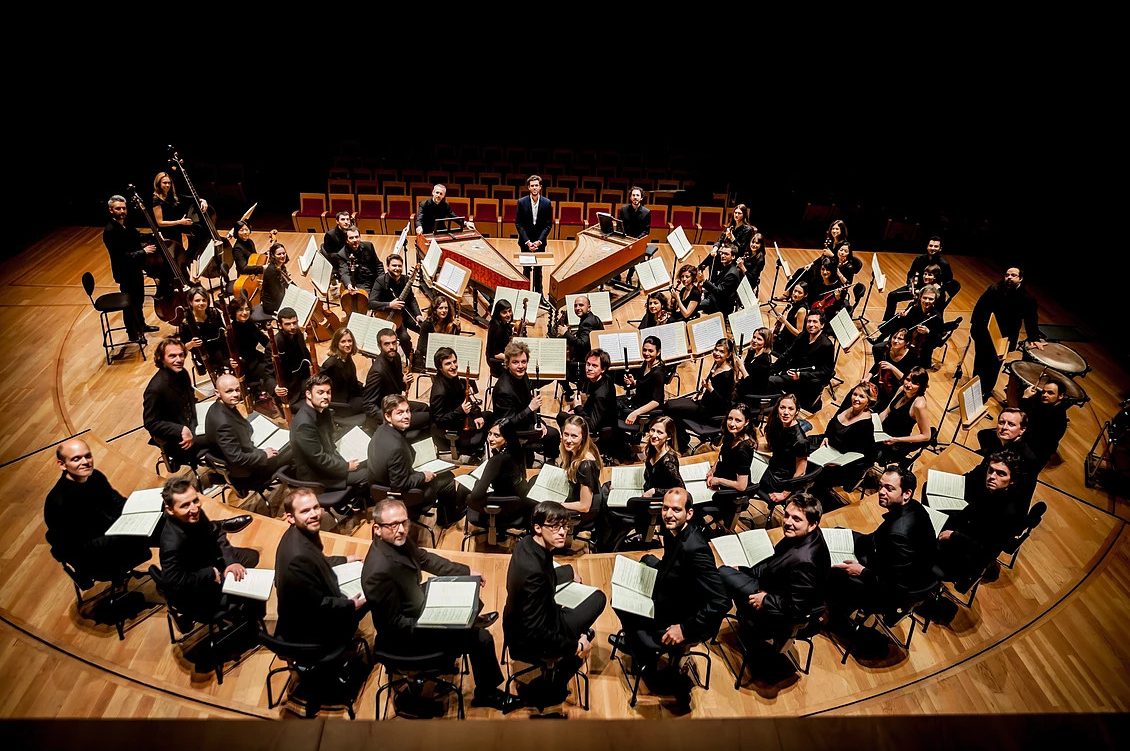 J.S. Bach: Motets; Pygmalion; Raphaël Pichon, conductor. harmonia mundi HMM902657.
Bach's six motets remain a staple of the repertoire of choirs around the world. It's often difficult to find fresh ways into them, but a new recording by Pygmalion under Raphaël Pichon does just that, exploring some of the performance traditions that gave them birth. Interspersed with the six motets are three small samples from Erhard Bodenschatz's Florilegium Portense, a spiritual forerunner of today's well-thumbed anthem compilations that was published in 1618, heavily used at Bach's Thomaskirche, among other churches, and only fell out of use in the late 18th century.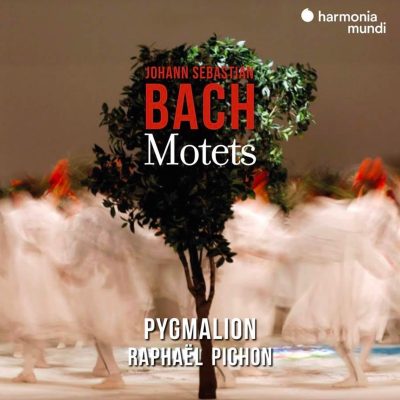 Two of the Florilegium motets, Vincenzo Bertolusi's "Osculetor me osculo oris sui" and Giovanni Gabrieli's "Jubilate Deo," represent the composers who brought the Venetian cori spezzati style to Northern Europe — without which none of these motets would exist, nor indeed Bach's great St. Matthew Passion. Both illustrate the side-to-side interplay that Bach would develop further in his own motets; to hear the musical soil in which these germinated is a fascinating insight.
Much has been written about the connection between Bach's music and dance, and Pygmalion certainly embraces this aspect of his writing, with faster movements kicked into a higher gear by lively tempi. The opening of "Der Geist hilft" has a pleasing swing to it, and the interplay between the choirs, alternating single quavers on the word "den," is crisp and neat. Indeed, Pichon comments on the use of the singers as "percussion instruments" — which is only possible through the immaculate placing of his choir's consonants. Amid all the dancing vivacity, the simpler chorales can be moments of sublime calm; "Du heilige Brunst," which closes "Der Geist hilft," rounds off with a pair of "Hallelujas" that have a real sense of quiet summation about them.
These motets all contain dramatic elements — some more than others. "Komm, Jesu, komm" is one of the more theatrical, with rapid shifts of mood between relatively short sections — and Pygmalion is clearly not worried about being accused of melodrama. The section "der saure Weg" is especially stirring, with the ensemble perfectly capturing the sense of labored weariness brought on by the uphill struggles of life; the bouncing "Komm, komm, ich will mich dir ergeben" that follows is all the more striking as a result.
Contrasting with his use of a librettist for his cantatas and Passions, Bach seems to have written these motets entirely alone — both music and words. They may thus represent a unique window on his personal faith, and there are certainly moments where he highlights key phrases. Pichon's evident profound understanding of this music brings these to light; for instance, in the opening of "Fürchte dich nicht." It's easy to assume that the Almighty would proclaim His promise of support at a healthy forte, but here the performance leans more towards the "still, small voice." Phrases are shaded off and high notes gently tapped, making the expansion of the sound at the key statement "Ich bin dein Gott" all the more impactful.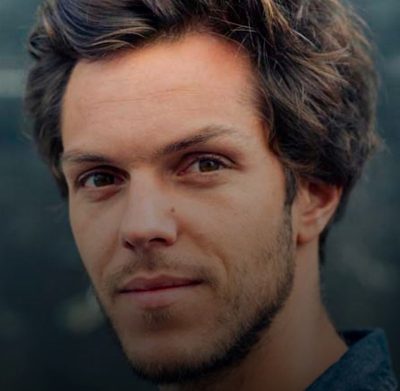 That same dynamic chiaroscuro later highlights the arguably even more theologically vital "Du bist mein." Emerging out of a tense, subdued fugue, dominated by a chromatically sliding figure but for all its busyness never rising above a reticent mezzo-piano, this affirmation of a simple but profound statement of faith has the effect of the sun coming out from behind the clouds.
"Jesu, meine Freude" is in many ways the crowning work on this album — substantial and varied. In places ("Weg mit allen Schätzen" and elsewhere) Pygmalion's performances are so punchy that they seem to be spoiling for a fight with the "alten Drachen" himself — confident in the text's message of redemption and eager to get to grips with the agents of worldly evil. Yet they never lose sight of that gentle, almost melancholic sound from earlier in the album, as a heartfelt and deeply moving "Gute Nacht, o Wesen" shows.
Even without the three Florilegium motets (all given due weight by the singers, rather than being treated as mere curiosities), this would be a serious new addition to the pantheon of recordings of Bach's notoriously virtuosic motets. Their inclusion, shining a little extra light on the Bach motets' genealogy, makes it a recording truly not to be missed.
David Smith writes as an early music specialist for Presto Music and performs as a singer with the English vocal group Ex Cathedra and as a lay clerk at St Philip's Cathedral, Birmingham, UK.
Recent EMA Recording & Book Reviews