by Karen Cook
Published June 15, 2020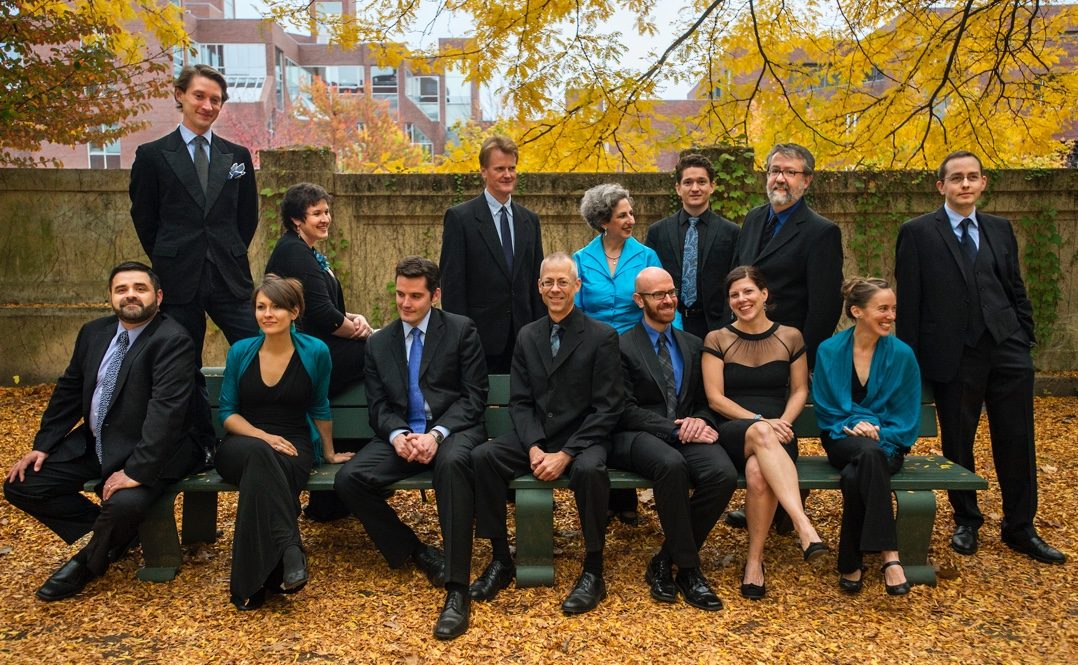 Johannes Ockeghem: Complete Songs Vol. 1. Blue Heron. BHCD 1010
Cipriano de Rore: I madrigali a cinque voci. Blue Heron. BHCD 1009 / 2 CDs
2019 was a banner year for the acclaimed Boston-based early-music ensemble Blue Heron, but the banner started to unfurl four years ago. In 2015, the group — led by Scott Metcalfe — and musicologist Jessie Ann Owens won the prestigious Noah Greenberg Award from the American Musicological Society to make the first complete recording of Cipriano de Rore's 1542 book of five-voice madrigals, which was released last year. So, too, was their first of two planned CDs of Johannes Ockeghem's songs, the fruits of their Ockeghem@600 project, launched in 2015 to perform the composer's complete works by his 600th birthday in the 2020-21 season.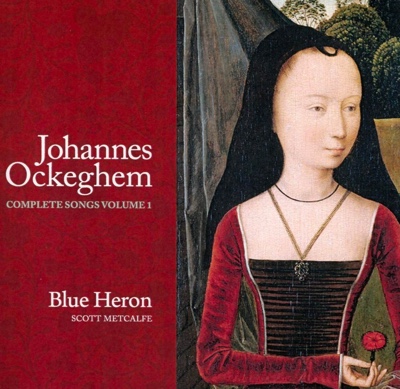 The highest musicality has been evident across Blue Heron's entire recording career, but their engagement with Ockeghem (c. 1420–97) actually goes back considerably further than that; they started performing his works during their first season, more than 21 years ago. It's no surprise, then, that there's a sense of warmth and familiarity in the Ockeghem recording. Ockeghem has by no means been ignored in modern scholarship or performance; he was, after all, the most influential Franco-Flemish composer of the late 15th century. To our knowledge, he left behind 14 masses, 5 motets, his lament on the death of his probable teacher Binchois, and almost two dozen chansons.
But with Ockeghem, as with so many other Renaissance composers, there is always a question of attribution, and in several cases, songs are attributed variously to Du Fay, Ghizeghem, Busnois, and Barbingant. Moreover, in keeping with musical practices of the day, Ockeghem also dallied with other composers' works, as did others with his. On this album, therefore, Blue Heron includes the chanson "Au travail suis," alternately attributed to Ockeghem and Barbingant, and which cites the opening of Ockeghem's "Ma maistresse"; an anonymous setting of "En atendant," which quotes from his "Quant de vous seul"; and Ockeghem's own arrangement of Bedyngham's "O rosa bella."
Rather than the fuller choruses found on their earlier Peterhouse Partbooks albums, the ensemble here pares down to its smallest forces for these largely three-voice pieces, at times even replacing a voice with harp or vielle. Their approach is fluid and delightfully intimate. The treble voices in particular have a way of bringing out all of the little florid twists and turns in Ockeghem's melodies, letting them unfold as he wrote them without superimposing a modern sense of pulse. Listen to the imitation between the upper voices in the beautiful "Au travail suis," or how the same upper voices spiral around each other in the opening "Aultre Venus." The longer four- and five-voice works nicely offset the lighter songs with a bit of gravitas and provide a chance to feature the beautifully supportive basses, always in perfect balance, and the inclusion of the instrumental "O rosa bella" is a lovely moment of variety. Perhaps most striking here is that, regardless of instrumentation or texture, the ensemble builds breathing room into every piece; they know how to shape a phrase, and they know how to end one. For me, this is now the Ockeghem to beat, and I eagerly await volume 2 in 2022.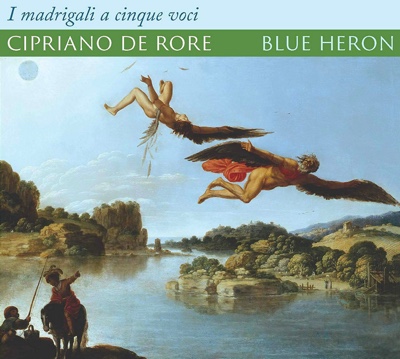 Despite the significant differences in musical style between Ockeghem and de Rore (1515/16­–65), some of my previous praise could extend to this two-CD set as well. Once again, we hear the ensemble reduced to a one-on-a-part texture, with each line granted its own independent shape, growth, and phrasing. There is much to praise; one need only listen to the opening track, "Cantai mentre ch'i' arsi," or the second disc's "Per mezz'l boschi" to hear this independence beautifully combined with fine ensemble singing. But by virtue of its number of voices, this music is necessarily denser than much of the Ockeghem album, and the greater number of lower voices makes these selections sound darker, richer; listening to these two albums back to back might be like switching from a crisp white wine to a chewy merlot.
In its own day, some might have had the same reaction; this collection of madrigals was rather startling for its intense connections between music and words, consistent use of five voices instead of the regular four (and the greater variety of textures and pairings that resulted), expanded sense of modality, and the seriousness of its Petrarchan texts — in a word, it was revolutionary, and it set composers on a new path with the Italian madrigal.
All of this is explained in glorious detail in the liner notes, which are exceptionally informative, if in quite small print. In order to highlight the meaning and form of the texts, and perhaps also to break up the thickness of 20 five-voice madrigals performed back to back, each is declaimed in Italian before its musical setting. The dense texture occasionally lags just a bit, and I found myself wishing for a hair more of the space they built into the Ockeghem, but the ensemble performs with great sensitivity to de Rore's affect and takes the listener on a real Petrarchan emotional journey. De Rore, I think, would be pleased.
Having these two ambitious projects come to fruition in the same year is a feast for doting fans and newcomers alike. Both are landmark recordings — again, the de Rore is a world premiere, and there hasn't been a recording of all of Ockeghem's secular songs since the early 1980s. They both are also masterfully, sensitively done, and most highly recommended.
Karen Cook specializes in the music, theory, and notation of the late medieval and early Renaissance periods. She is assistant professor of music at the University of Hartford in Connecticut.
Recent EMA Recording & Book Reviews
In a revealing look into the lives of 'ordinary' folks in 17th and 18th c. Germany, author Tanya Kevorkian taps a wealth of sources that detail city life, from religious beliefs to weddings to the rhythms and rules of town watchmen. With compassion and wisdom, the author notes that historians who look at street life "have to some degree replicated the perspective of the authorities."
Emily Zazulia's valuable 'Where Sight Meets Sound: the Poetics of Late-Medieval Music Writing' explores notational aesthetics in polyphonic music, where it's not obvious how you're meant to sing what's on the page.
Long undervalued, Alessando Scarlatti's vocal writing naturally weds singable lines with the Italian language. Ars Lyrica Houston's colorful new recording of a Scarlatti oratorio, with an outstanding cast, makes a brilliant case for this rarely heard music.