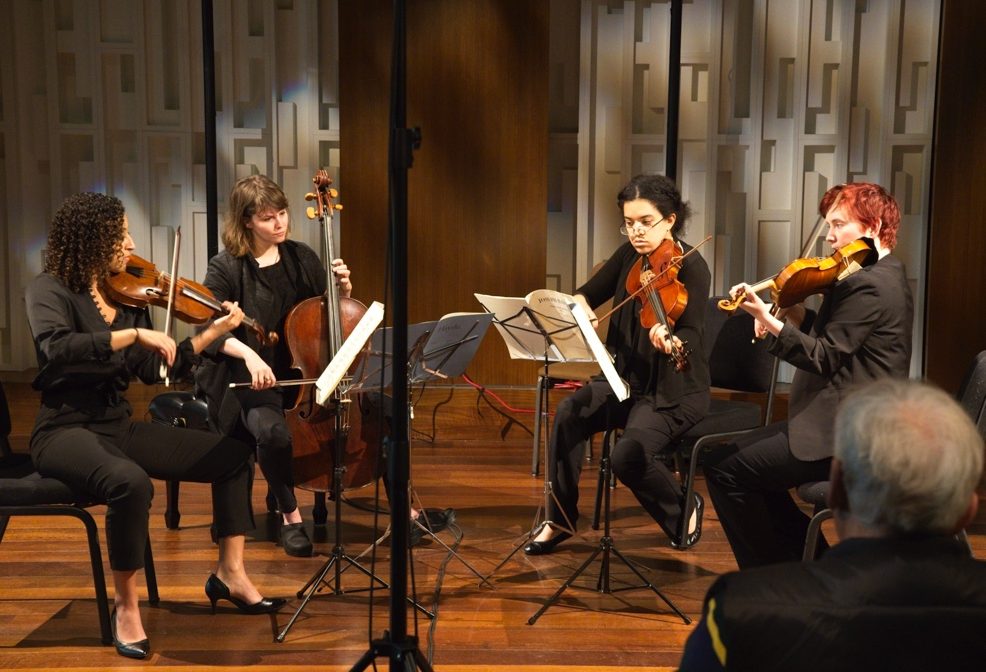 For Houston-based violist Yvonne Smith, the music of Haydn is personal. It goes back to eighth grade, when she was on her third school change in as many years — her family moved frequently — and she found herself in Baltimore.
"I don't know what it's like right now, but when I was there in the early 2000s, how you wore your hair as a black woman was a huge deal," Smith said during a recent telephone conversation. Rather than wear tight braids or straighten her hair with chemical treatment, she wore it in a way that wasn't in style at the time: naturally. "Doing that, plus being quiet and being mixed, was a surefire way to get teased in middle school."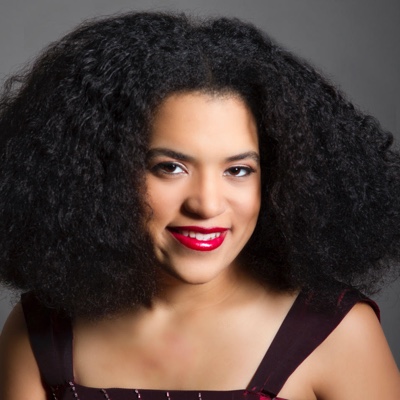 Around that time, Smith was beginning to get serious about the viola and had discovered the last movement, a fugue, of Haydn's Quartet in C major, Op. 20, No. 2. With its overlapping voices, sequences, and lilting, energetic rhythm, it became a favorite piece of hers, and a source of comfort. "I listened to it every day after school, multiple times," she said.
Flash forward to January of this year, when we find 28-year-old Smith playing that very piece in a special situation: on a Stradivarius instrument at the Library of Congress as part of the inaugural Smithsonian Haydn Academy. "It felt like the 12- or 13-year-old me was extremely happy," Smith said. "It's hard to explain, but that was a really special, healing experience."
The week-long Academy brought together four faculty, five lecturers, and 12 attendees for the study of Haydn, in particular the 18 string quartets of Op. 9, 17, and 20.
"They're what Haydn himself later said were the beginning of his real quartet writing," said Academy director Kenneth Slowik, a cellist, viol player, conductor, and keyboardist who is also artistic director of the Smithsonian Chamber Music Society and curator of the musical instrument collection at the National Museum of American History.
Like Smith, Slowik's relationship to the music of Haydn dates back to his early years. "The very first chamber music I ever bought myself was in fact the 30 Celebrated Quartets of Haydn," he said.
He's loved the quartets ever since and has become an advocate of them, both for their ability to train a group of string players and for their programming possibilities, which go far beyond the position of curtain-raiser. "If you really get to know them," he said, "not only is it perfectly possible but also extremely interesting to put together a concert of all Haydn quartets."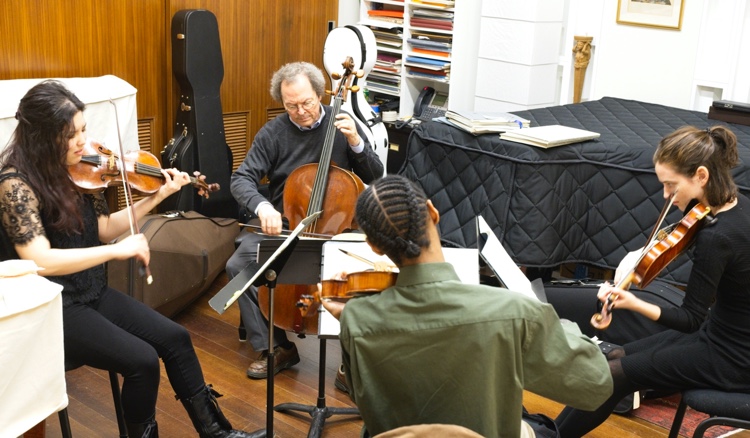 The Academy isn't the only festival Slowik leads. This year will be his 28th directing the Oberlin Conservatory's Baroque Performance Institute (BPI), which recently received Early Music America's Laurette Goldberg Award for achievement in early music outreach.
BPI will celebrate its 49th year this summer, when it will make the dramatic shift of going online amid the COVID-19 pandemic. It's been condensed from two weeks to one (June 22-28) and will focus on J.S. Bach.
This is the story of that illustrious festival going through a temporary but significant change, and of the successful beginning of the Haydn Academy, which may or may not stay on timeline for its second edition next January as the effects of the novel coronavirus continue to unfold.
~ ~ ~
Cancelling BPI this summer was a route Slowik resisted. "If we don't have it this year, we can't honestly call next year the 50th," he said. A number of long-tenured faculty have expressed a desire to make it there, then retire "with the glory of having done this for so long."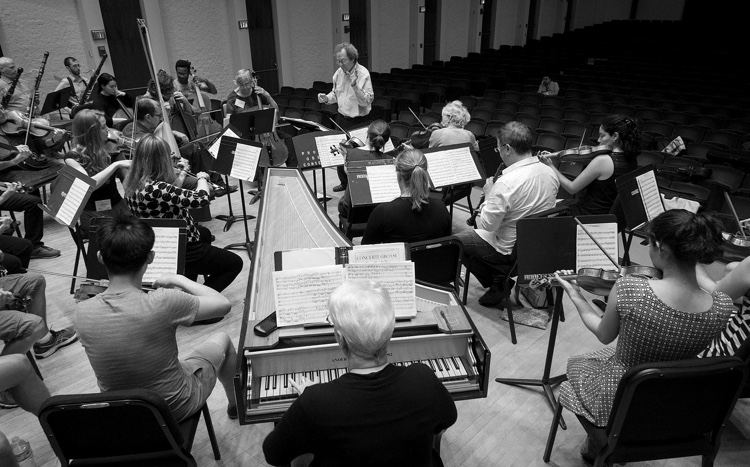 Going virtual would of course be risky. "We had no idea what the response would be," Slowik said. He prepared a budget and two scenarios — best-case and worst-case — and received approval from Conservatory Dean William Quillen to move forward.
The results have been positive. Days before the registration deadline of June 10, about 100 people had signed up, including "a number of old faithfuls" as well as newcomers, together representing "10 or 11 different countries." Registrants were given three possible levels of access to the festival's offerings, ranging from a more limited (free) option all the way up to full participation.
Chamber music and orchestra are impossible this year, but there's still plenty on the docket: online lessons, master classes, the Sunday student recital (this year a succession of solo performances), and classes devoted to continuo, bowed string technique, and reed making.
Pre-recorded content, to be released daily, will include lectures, virtual tours of instrument collections, and concerts of Bach works performed by faculty members, recorded specifically for BPI 2020. And for those missing the social aspect of a typical summer festival, there's the Rendezvous Lounge, where faculty might just drop in, too.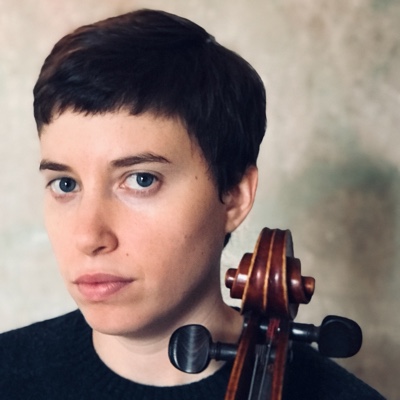 Cellist Chelsea Bernstein, a candidate for the Doctor of Musical Arts degree at the University of Maryland School of Music, has attended BPI the past two years. "My first summer is probably one of the fondest memories I have," she said from her home in Arlington, VA. "I wasn't familiar with any of the repertoire, and it seemed like each day was brand-new, as if a world of music had opened up to me."
She likened it to entering Narnia. "I've been a musician my whole life, so it's pretty exciting when you turn a corner and there's this whole new set of experiences to be had."
This summer, Bernstein hopes to dig into the rich history of the festival. "I heard there will be old lectures and performances available for anyone who registers," she said. "I'm looking forward to hearing concerts from the '60s and '70s, when historical performance was the brand-new frontier."
She also intends to bring her viola da gamba and cello repertoire to the virtual master classes and lessons to help prepare the recording that's required to finish her degree. Her dissertation — about the influence of French bass viol repertoire on Bach's solo cello suites — has been strongly impacted by both BPI and another festival she's attended: the Smithsonian Haydn Academy.
~ ~ ~
Yvonne Smith was not the only participant to have a healing experience at the Academy this past January.
"It came at a really difficult time in my life," New York City-based violinist Carmen Johnson-Pájaro said. "My father had just passed away a few weeks before." They were close — they talked every day, she said — and ever since his first phone call to tell her that he was sick, she had mostly stopped playing.
She considered cancelling participation in the Academy, but in the end followed through. She's happy she did. "It was an unreal experience, and of course, now I'm smiling when I think of it," Johnson-Pájaro said. "It was a really nice way for me to reconnect with music."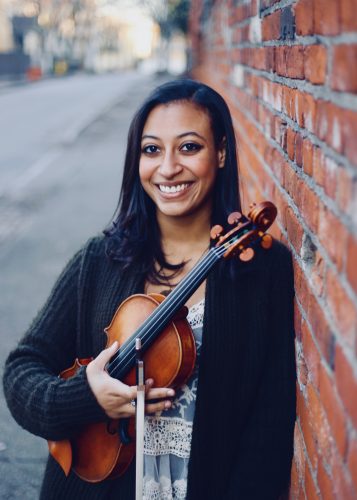 That reconnecting was also a real exploration. Johnson-Pájaro and her colleagues delved into critical editions of Haydn's quartets, worked closely with top musicologists and performers, and played on four special sets of instruments set up with gut strings: an 18th-century Italian quartet that has never been altered, an Amati quartet, and two Stradivarius quartets, one each from the Smithsonian and the Library of Congress.
"The opportunities we got were just unprecedented," Smith said. "Getting to play on these different Stradivarius and Amati instruments and read Haydn quartets all day — that's kind of like a dream come true, honestly."
To Smith, those instruments just felt right. "It was as if you could do anything on them, kind of like driving a really responsive car," she said. "You could play super softly and still have all these amazing colors at your disposal." Johnson-Pájaro preferred the Amati violin for its warmth and depth of sound, while cellist Bernstein favored the Smithsonian's "Marylebone" Stradivarius.
The cellists were able to get their hands on yet another instrument: the baryton, a relative of the viol distinguished by an extra set of strings that can vibrate sympathetically with the others or be plucked. Ensembles were formed to explore some of Haydn's baryton trios, of which he wrote 126, mostly for the combination of that instrument, viola, and cello. "The three pieces I got to play were fantastic," Bernstein said. "Everyone should know them."
The impact of musicologist James Webster — "quite rightly known as the dean of American Haydn studies," Slowik said — did not go unnoticed. "We had a lecture with him every day about Urtext editions and how they come to be, which was really eye-opening," Bernstein said.
Johnson-Pájaro remembers Webster sitting in on a first rehearsal. "It was nerve-wracking because he knows these quartets inside and out, but he was just there to help," she said. "It was a very open space, and everyone was ready to just explore."
Slowik was happy for people to learn about Haydn during the Academy. He was also hopeful they would go one step further once they returned home. When the German publishing company G. Henle Verlag came onboard, attendees were able to walk away with the scores and parts for the Op. 9, 17, and 20 quartets (in addition to the free tuition and housing they received, and paid travel). And that's when Slowik's plan entered its final phase: "Infect the nests," he said, laughing.
Following the Academy, Bernstein convinced her quartet-mates back home to put gut strings on their instruments, and they've been exploring those three opuses of Haydn. They plan to program a quartet from each set for a recital later this year.
Johnson-Pájaro, meanwhile, has been keen to share the Henle materials she received and the contacts she made, like Webster, who offered to take on the role of "musicologist in residence" should any groups need one going forward.
Smith runs a period-instrument chamber-music group in Houston called La Speranza that performed Haydn's Op. 20, No. 5, in February. That was already planned before the Academy, but now they got to use the Urtext score and parts from Henle. And when one of the violinists had to back out at the last minute, Smith's Haydn colleague Jacob Ashworth flew in as a substitute.
Recently, Smith has been thinking bigger about what La Speranza can accomplish. She applied for a grant to start a Haydn festival in Houston that would pair the Op. 20 quartets with 21st-century pieces performed by a modern string quartet. "We were also going to commission an octet for both historical and modern instruments," Smith said. "Unfortunately, we didn't get the grant, but I'm not giving up on that idea."
Included in the grant proposal was the idea of furthering diversity in early music. That was something Smith hoped to carry forward from the Haydn Academy, where Slowik had made representation a priority.
"I've been at the Smithsonian since 1981," Slowik said. "As long as I can remember, inclusion has been an important focus, but it's come much more to the fore recently."
He pointed out the Smithsonian's National Museum of African American History & Culture (which opened in 2016), the Molina Family Latino Gallery (scheduled to open in 2022), and the Asian Pacific American Center (established in 1997). "I've been really cognizant of that, and I wanted to make this program as inclusive as possible."
That was something Smith certainly noticed. "Early music tends to feel especially white and European, because that's a lot of what we play," she said. "Usually it's like you're the one black person in the room." She acknowledged that racial issues in classical music go way beyond any one festival or orchestra, though this was a positive step. "I love connecting with all of my colleagues, but it was especially great getting to see that I'm not alone in the field in that way."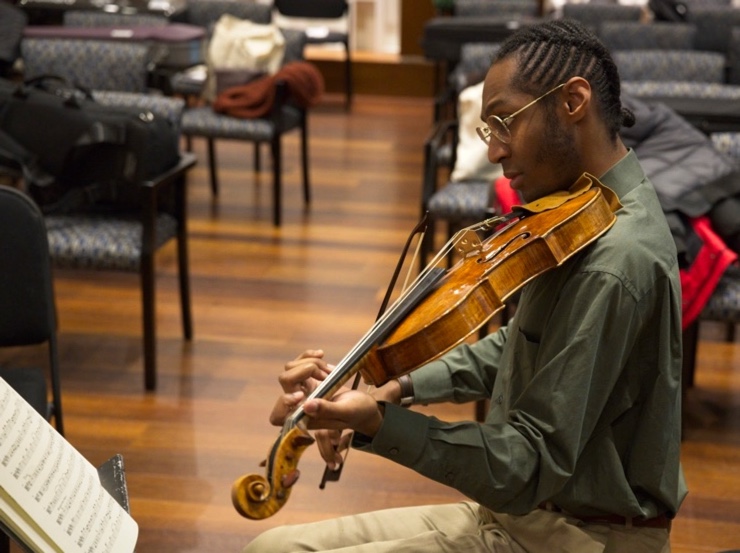 Johnson-Pájaro echoed that point. "There's something indescribable about knowing that there are people who look like you, who do what you do at a high level." She hopes other organizations follow in the Academy's footsteps. "It's not just going to happen — you have to be intentional about it. There is a history of systemic racism in this country, and music is not immune to it."
Bernstein also commended the Academy for prioritizing diversity. "I'm saddened for our country that the standard set by the Smithsonian Institution is anything but the status quo."
The topic of representation didn't actually come up during any official group meetings at the festival, Johnson-Pájaro said, though she made a point to discuss it over lunch with a few colleagues. "It's important to talk about. I don't think it's often discussed in early music, which tends to be a little behind the eight-ball with these conversations compared to the mainstream classical music world."
She's excited to continue discussing race and diversity when she enrolls this fall in the Historical Performance program at the Juilliard School. "From talking to fellow students and colleagues, it seems like everybody wants to make a genuine change," she said. "Not just externally, where we look like we care about diversity, but really create long-lasting change."
As Johnson-Pájaro added, "people are finally paying attention" to the issue of systemic racism. "It's upsetting that it took the videos that we've seen and worldwide outrage to get more of the arts world to address this problem, but I'm glad that the conversations are happening. And I hope they don't die as soon as something else hits the news feed."
Jarrett Hoffman is the managing editor at ClevelandClassical.com and served as a fellow at the 2014 Rubin Institute for Music Criticism. As a clarinetist, he performs in the Hudson Valley and New York City and runs a private studio.