by Jarrett Hoffman
Published May 1, 2022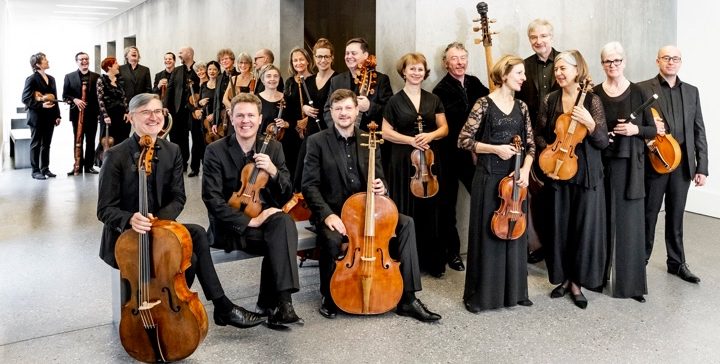 Mozart: Youth Symphonies. Freiburger Barockorchester; Gottfried von der Goltz, conductor. Aparté AP215.
The Freiburger Barockorchester, led by first violin and conductor Gottfried von der Goltz, makes a compelling case for rarely played repertoire in the new album Mozart: Youth Symphonies on the Aparté label.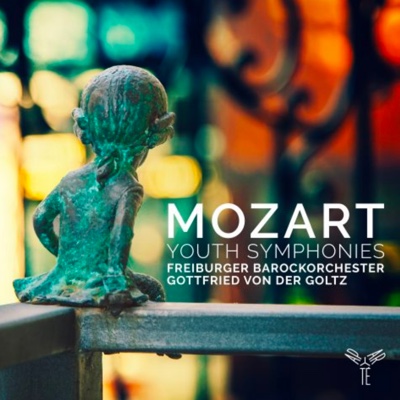 The works themselves are not only illuminating from a historical perspective, but also eminently enjoyable and at times even striking. The main course comprises five early symphonies (K. 16, 19, and 22, as well as K. Anh. 221/45a and 223/19a) that impress with their variety of moods, abundance of ideas, and moments of eyebrow-raising experimentation — an extra dash of chromaticism here, a detour through a surprising form there.
Inserting the Five Contredanses, K. 609, as interludes was a stroke of genius. Written late in Mozart's life, they still relate to the dance-like nature of the early symphonies, yet they differ in important ways. Each is only a minute or two long, featuring a reduced orchestra and less counterpoint — in essence, allowing you a moment to lean back in your chair. And with the added hues of flute and percussion (the brilliant Daniela Lieb and Charlie Fischer, respectively), the pieces bring forth a perfect contrast of palette.
The entire Freiburger Barockorchester deserves to take a long digital bow at the end of the recording: Running through every track are invigorating spirit, consummate blend, graceful virtuosity, and a menagerie of colors. Beautiful details of interpretation abound, yet no phrase loses its sense of direction. Accompanimental passages delight with subtle character without distracting from the melodies flowing above them. And under von der Goltz, the players come together as one entity in all types of Mozart, from incisive articulations to tender pianos.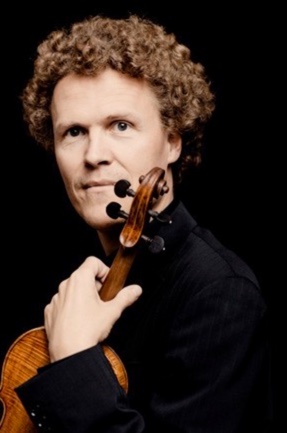 Among the highlights is the Symphony No. 1 in E-flat major, K. 16. The first movement alternates between youthful energy and warm dreaminess, the latter supplied in spades by oboists Ann-Kathrin Brüggemann and Maike Buhrow. The continuo section (harpsichordist Torsten Johann, double bassist James Munro, cellists Stefan Mühleisen and Guido Larisch, and bassoonist Carles Vallès) beams with vitality. Hornists Bart Aerbeydt and Gijs Laceulle shine throughout, and Aerbeydt tosses off a vibrant solo in the third movement as the work comes to a close.
That Presto finale is one place where young Mozart might catch you off guard: Some of the chromaticism sounds downright quirky. Later on, in the Allegro opening to the Symphony in B-flat major, K. 22, the composer dips into minor mode — and lingers. Often in these early works, minor mode is used for short diversions and transitions, but Mozart here seems to relish the drama so that the return to major actually feels surprising.
If the symphonies are what initially attract you to the album, the set of Contredanses might be what makes you stick around. One of them will sound familiar: No. 1 quotes liberally from "Non più andrai" in Le Nozze di Figaro, presenting the tune in a slower fashion than in the opera: less bustling, more elegant. The others, though less familiar, only need a moment to charm their way into your heart as you await what's next.
Jarrett Hoffman is assistant to the editors at ClevelandClassical.com and served as a fellow at the 2014 Rubin Institute for Music Criticism. As a clarinetist, he performs in the Hudson Valley and New York City and runs a private studio.
Recent EMA Recording & Book Reviews