by Andrew J. Sammut
Published May 17, 2021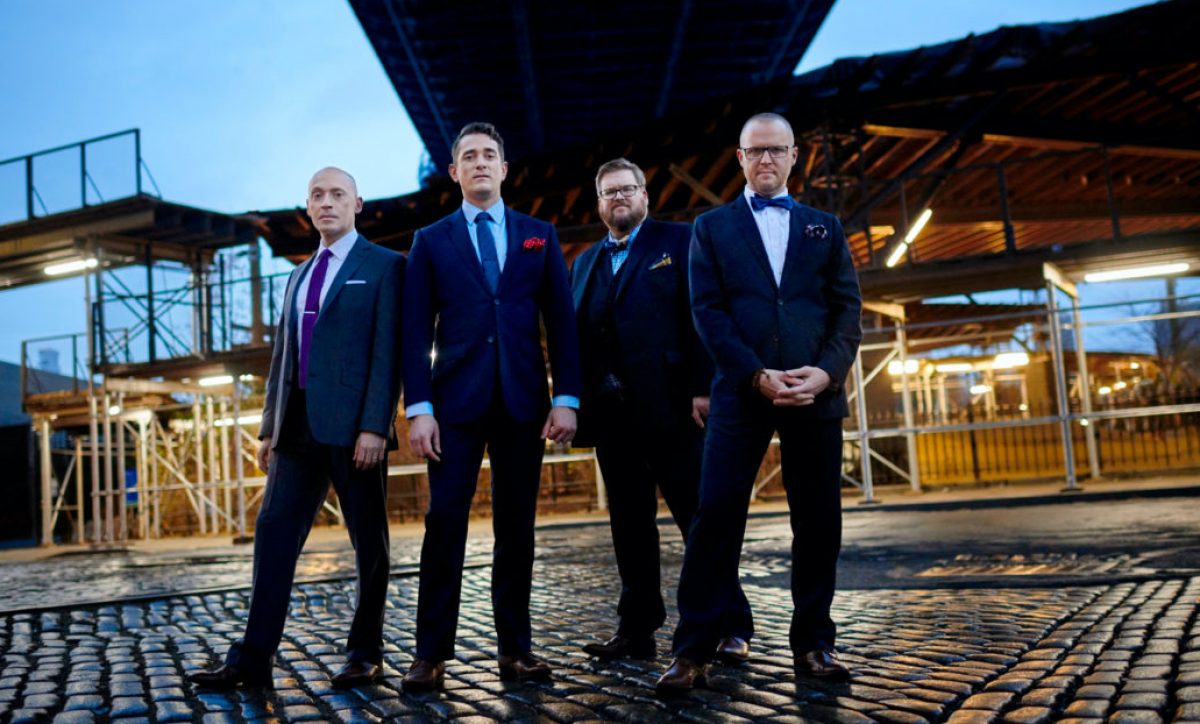 And the sun darkened. New York Polyphony. BIS 2277.
For their eighth feature release, New York Polyphony focuses on Passiontide, the somber pinnacle of the already solemn Lent observance. Like their previous releases and performances, the male vocal quartet has designed another varied and emotive recital. Loyset Compère's ​Officium de Cruce, from the 1470s, receives its world-premiere recording, contemporary British-Norwegian composer Andrew Smith wrote his setting of Psalm 55 especially for NYP, and Cyrillus Kreek's 1914 setting of Psalm 22 represents the Estonian choral tradition. Works from familiar and lesser-known Renaissance composers round out the program.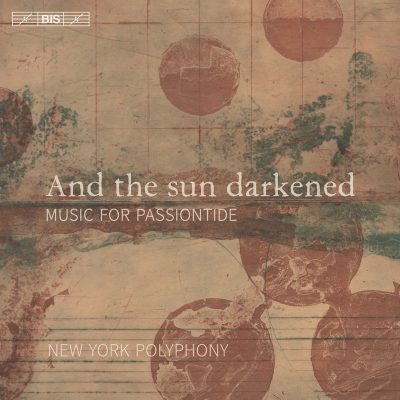 The disc's title quotes Compère's work and conveys the album's grave, at times despondent hymns, Biblical excerpts, and devotional poems. "Hearts in anguish," "violence and strife in the city," deception, betrayal, and more of the titular darkness are common themes. Compositional imagination keeps things from turning monotonously gloomy. Kreek's Psalm setting stands out as much for its icy voicings and mournful suspensions as its speaker's desperation. When God's mercy and justice come through, there are inventive touches like the lightening and brightening of the second stanza in Josquin's "Tu pauperum refugium," the ascending lines and airy textures of Willaert's "Pater Nostra," or how Compère suddenly drops the polyphony for textual emphasis.
Andrew Smith's Salme 55 is the longest single work on the disc. Confident Gregorian plainchant starts things off, yet an undulating trio betrays a crisis of fate underneath the tenor's hopeful prayers. For this harrowing five-part journey, Smith borrows from one of his theatrical works and a cinematic theme by Jon Brion. A much wider-eared and more contemporary-minded colleague also heard Arvo Pärt in the chanting sections as well as unresolved dissonances reminiscent of American composer Eric Whitacre.
Compère's Officium de Cruce, the other extended work, comes from centuries earlier. He was a contemporary of Josquin and a fellow master of the Franco-Flemish vocal school who absorbed other stylistic elements while working in Italy. As the liner notes explain, Compère probably composed the piece in Milan for the ruling Sforza family's private worship. Nine movements depict Christ being brought before authorities, betrayed by false witnesses, executed, and finally entombed. It's a meditative retelling that copes with tragedy instead of pouring out pain. For the crucifixion, harmonies and voices intensify enough to make an impact without shattering the atmosphere.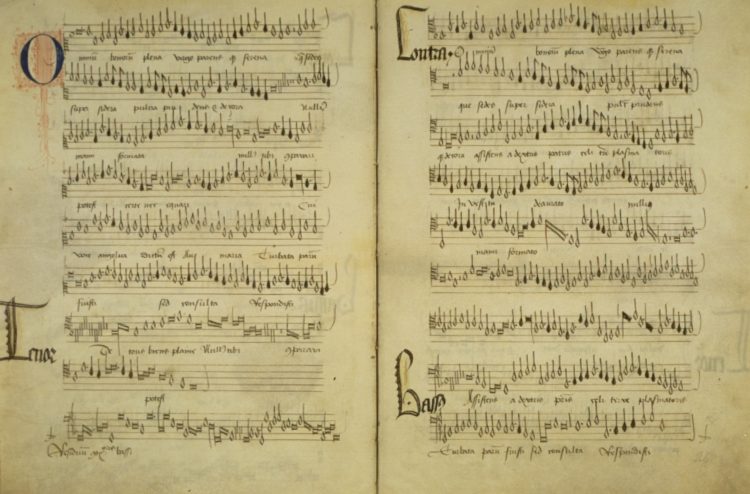 New York Polyphony unveils Compère's work in smooth, gently unfolding lines and a subtly palpitating rhythm. The disc once again displays the group's impeccable balance, rich blend, seamless phrasing, and constant engagement with words and music. In Compère's motet "Crux triumphans," a slight, tight waver in the voices adds an air of exaltation. Cool waves of block chords highlight the billowing of de la Rue's "O salutaris hostia" described in the liner notes.
Even listeners who consider Bach a modernist will likely admire the unnerving beauty of NYP's interpretations of Smith and Kreek's works, especially the sheer musicality they bring to the consonant-heavy Estonian lyrics. Brief solos and miniature duets showcase each warm, assured voice, but a collective spirit remains at the heart of this release. A dry and close acoustic from the Princeton Abbey in New Jersey keeps the voices upfront and personal.
Andrew J. Sammut has written about classical music and jazz for All About Jazz, The Boston Classical Review, The Boston Musical Intelligencer, Early Music America, The IAJRC Journal, and his blog. He also works as a freelance copy editor and writer. Andrew lives in Cambridge, MA, with his wife and his dog.
Recent EMA Recording & Book Reviews
Pauline Viardot was a celebrated opera star in the 19th c. with a rewarding creative life, inspiring Berlioz and Brahms, playing duets with Chopin and Clara Schumann, and composing operettas and reams of mélodies for her own voice. But her youthful keyboard music has been unknown, only rediscovered by fortepianist Patricia García Gil and released in a charming new recording.
In a revealing look into the lives of 'ordinary' folks in 17th and 18th c. Germany, author Tanya Kevorkian taps a wealth of sources that detail city life, from religious beliefs to weddings to the rhythms and rules of town watchmen. With compassion and wisdom, the author notes that historians who look at street life "have to some degree replicated the perspective of the authorities."
Emily Zazulia's valuable 'Where Sight Meets Sound: the Poetics of Late-Medieval Music Writing' explores notational aesthetics in polyphonic music, where it's not obvious how you're meant to sing what's on the page.