by No Content
Published May 1, 2022

Stylus Phantasticus, music by Schmelzer, Biber, Fontana, and others. Tekla Cunningham, baroque violin; Pacific MusicWorks, Stephen Stubbs, director. Reference Recordings FR-742
There's a passage in Johann Heinrich Schmelzer's Violin Sonata No. 4, the central work in his Sonatae unarum fidium, that both meets and defies expectations. The violin melody hovers over soft organ chords, knotting itself in quick mordents before rushing downwards in a wild frenzy. Yet there is always a sense of songlike expressivity, the musical line present even in the thickest of technical flourishes.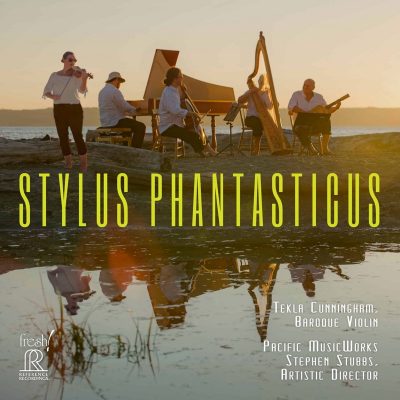 That is the sense conveyed by violinist Tekla Cunningham and Seattle-based Pacific MusicWorks in Stylus Phantasticus, a comprehensive exploration of a 17th-century performance style that dazzles as much as it brings resolution.
The stylus phantasticus was as much a performative style as a compositional device, finding expression in sonatas, ricercares, toccatas, and fantasias that came to fruition in Italy and the Habsburg court. Considered the most unfettered of instrumental styles, the music often takes on wild contrasts that evoke feelings of both urgency and poignancy.
For this disc, Cunningham and company set their sights on nine Italian and German composers who each used the style to serve dramatic ends. Played with verve, the music presented here reaffirms the old notion that instrumental music can have the flair of any theatrical spectacle.
The Schmelzer works offer some of the album's richest rewards. In the Sonata No. 2 from Sonatae unarum fidium, Cunningham unspools an aria-like line that takes on sudden energy in the ensuing variations. The Sonata No. 4 showcases her in passages of Terpsichorean flair, where a vocal plushness is always present.
Schmelzer's Ciaconna from Serenada in Mascara offers another scene of vibrant lyricism. The music unfolds as a series of variations with the violin over a simple harmonic progression. Cunningham makes the most of the wide leaps to capture a tender expressivity.
Heinrich Ignaz Franz von Biber's Violin Sonata No. 1 in A major offers the album's widest contrasts. With the robust sound of a country fiddler, Cunningham unfolds a series of figures that range from chant-like statements to sprightly flourishes. As the music progresses, her lines take on more energy, and she deftly tosses off the leaps, double stops, and quicksilver runs that resolve into a lilting dance.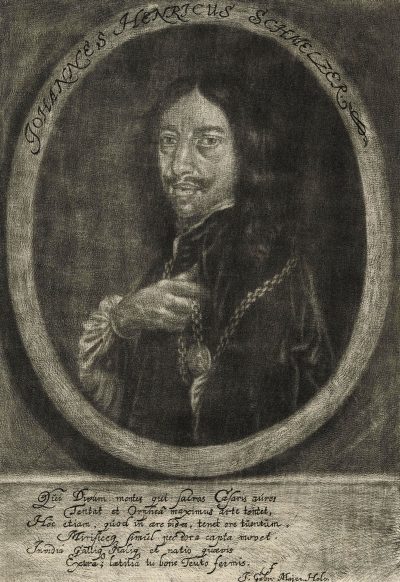 Ignazio Albertini's Sonata No. 1 takes on an improvisatory feel that results in both bold and delicate statements. So, too, does Marco Uccellini's Sonate, correnti, et arie, Op. 4, No. 2, in which the ensemble supports Cunningham's phrases with supple continuo.
Carlo Farina's Sonata No 2, "detta la Desperata," is more impulsive. Sudden bursts from Cunningham's violin fizzle into smooth cadences. Elsewhere, she renders her melodies in wide arcs over the sturdy ensemble figures. All bring dramatic flair and dark wit to the sonata's quick passages.
A sense of freedom also marks Giovanni Antonio Pandolfi Mealli's Sonata Op. 3, No. 4, "La Castella," a work where the stylus phantasticus also yields a sweet-toned balance. The work is a chamber sonata in the fullest sense of the term, as harpsichord and cello peek out of the texture to colorful effect.
Giovanni Battista Fontana"s Violin Sonata No. 2 provides a fitting segue to the Mealli. Simple chords in the opening provide the springboard for Cunningham to unfold deft, acrobatic statements from her instrument.
Two works showcase the fine players of the ensemble. Giovanni de Macque's Toccata spotlights harpist Maxine Eilander in playing of assurance and sensitivity. Francesco Corbetta's Partite sopra la folia, with its familiar harmonic progression, takes on Iberian zest in the hands of guitarist and leader Stephen Stubbs. The stylus phantasticus, this reading reminds us, is a stellar vessel for the boldest showmanship.
Aaron Keebaugh has written for The Musical Times, Corymbus, and The Classical Review, for which he serves as regular Boston critic. A musicologist, he teaches at North Shore Community College in Danvers, MA.
Recent EMA Recording & Book Reviews