by Andrew J. Sammut
Published December 2, 2019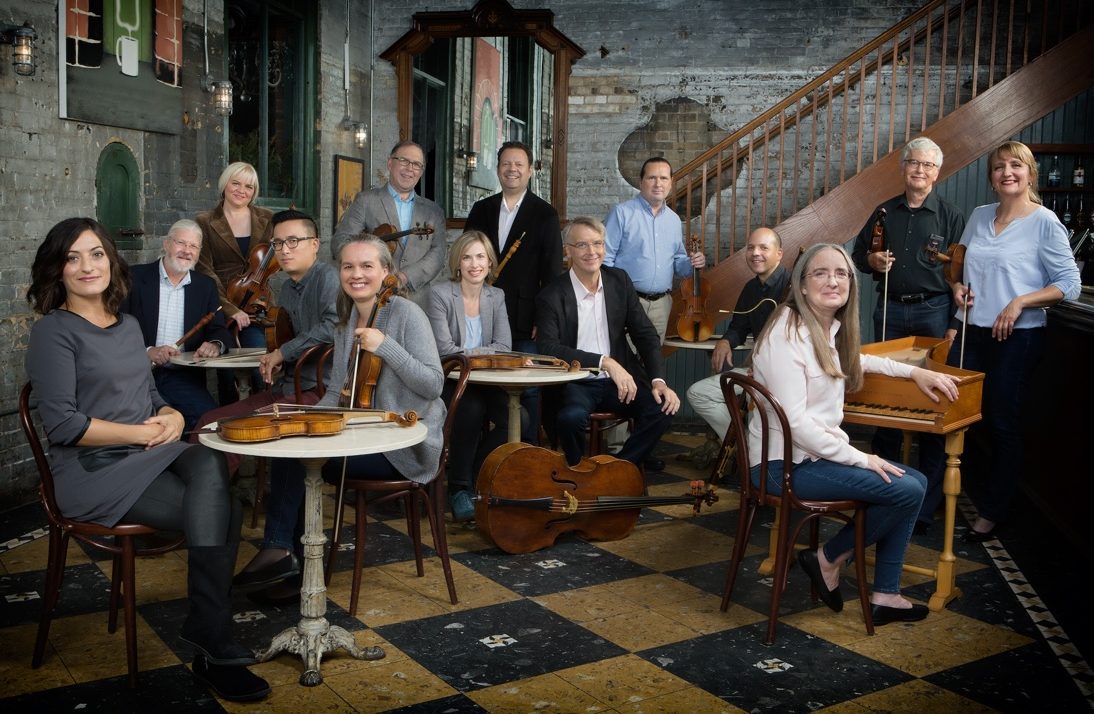 Vivaldi: Vivaldi con amore. Tafelmusik Baroque Orchestra; Elisa Citterio, music director and violinist. Tafelmusik Media TMK1039
Tafelmusik Baroque Orchestra, which celebrated its 40th anniversary in 2019, has made more than 85 recordings, garnered several awards, and visited upwards of 350 cities across 32 countries. Yet the Toronto-based ensemble has had only two music directors.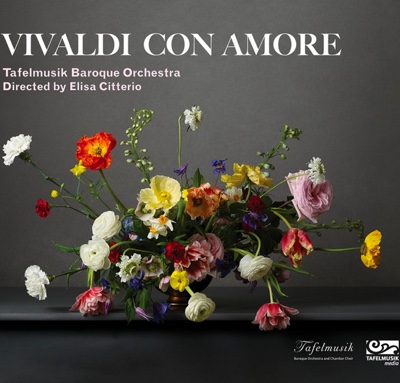 In January 2017, Elisa Citterio was appointed to succeed Jeanne Lamon, who left Tafelmusik after helming the group for more than three decades. Tafelmusik has always maintained a busy touring schedule, so live audiences have already been introduced to the new director. Yet the recording Vivaldi con amore will be the first time most listeners hear Citterio fill a big podium.
The liner notes for this release offer a brief biographical sketch of the composer but no historical or musical analysis of this varied program of concertos. Two works include "love" in their title — hence the album's name — but the real thread remains the musicianship on display.
Vivaldi con amore showcases Tafelmusik's virtuosic soloists as well as its vivid ensemble playing under Citterio's direction. She balances regality and rhythmic verve in the opening Sinfonia to Ottone in villa. The orchestra doesn't often draw as much attention as the soloist in Baroque concertos, but Tafelmusik avails itself so well at every step that even accompaniments become satisfying musical ends. Several degrees of terraced dynamics, engaging contrapuntal figures underneath soloists, an always translucent sheen, and other impressive details pepper this disc. Even when Citterio takes the final movement of the Concerto for Two Oboes in C Major (RV 534) too fast and blurs Vivaldi's thematic material, Tafelmusik remains a single instrument under her bow.
Soloists are equally assured and full of personality. Dominic Teresi crafts a range of sounds and sentiments in the Concerto for Bassoon in D Minor (RV 481): plush noble utterances, a buzzy upper register, commanding moans, a downright heartbreaking fade toward the end of his cadenza in the first movement, and the requisite cavernous drones made entirely melodic. In the Larghetto, Citterio shapes the ritornello into a delicate entry for Teresi's lament over spare continuo plucks. The performance recalls Locatelli's Concerto Grosso in E-Flat, "Il Pianto d'Arianna" (Op. 7, No. 6), another wordless lament and a favorite of the conductor in her own recitals. Here, the musicians' interaction stands in for a composer's textual inspiration.
The double oboe concerto, scored for the soloists in tight harmony or unison, finds John Abberger and Marco Cera breathing and riffing as one in airtight, cleanly articulated lines. Once again, the central movement unfolds a scene, this time the two oboes chanting like hooded monks communing with something mysterious and uplifting. The acoustics inside Toronto's Humbercrest United Church add to the solemnity.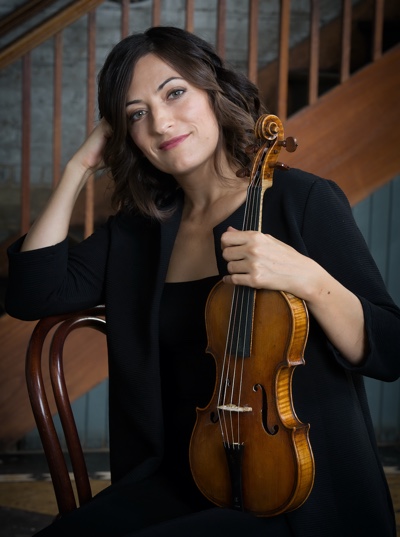 Citterio pulls double duty as conductor and violin soloist for half of the program. Two solo violin concertos show a dual musical personality. She stays pensive and driving in the C minor concerto, "Amato bene" (RV 761), with tightly packed ornaments and upper-register phrases. She then becomes an easygoing country fiddler for the E major concerto, "L'amoroso" (RV 271), with a lighter, much brighter timbre and pronounced lilt.
Cristina Zacharias, Patricia Ahern, and Geneviève Gilardeau join Citterio to create a showstopping Concerto for Four Violins in B-flat Major (RV 553). Vivaldi's knack for passing the lead between single, double, and quadruple violins combined with the soloists' differentiated tones, ear for balance, and shared attack make for a fascinating experiment in string choirs. The Concerto for Two Oboes and Two Violins in D Major (RV 564a) caps off the disc by pulling everyone in for an explosion of color.
Tafelmusik's sheer transparency and energy also illuminate Vivaldi's characteristic gestures and love of repeated sequences throughout: They're not just climactic in this ensemble's hands but also let the listener savor how each individual part constructs the winning whole. It's a fitting analogy for this excellent recorded welcome to Tafelmusik's newest leader.
Andrew J. Sammut has written about Baroque music and hot jazz for All About Jazz, Boston Classical Review, The Boston Musical Intelligencer, Early Music America, the IAJRC Journal, and his own blog. He also works as a freelance copy editor and writer and lives in Cambridge, Massachusetts with his wife and dog.
Recent EMA Recording & Book Reviews
Jeannette Sorrell's adaptation of Handel's popular 'Israel in Egypt' cuts, re-orders, restores, and replaces music and text throughout the oratorio. But Handel didn't leave us with a 'definitive' edition, and Sorrell's version is so artistically logical that someone new to the work might not know anything is missing. Apollo's Fire and the outstanding vocal and instrumental soloists make a compelling case.
People who love Wagner operas can separate his music from his toxic beliefs. Yet J.S. Bach's 'superlative ability to move listeners' and status as 'a pinnacle of Western art' brushes aside the composer's harsh theology and often intolerant personal philosophy. In this collection of essays, Bach scholar Michael Marissen warns us to 'not soften or assimilate this figure to our own preferences, no matter how much we find inspiration, solace, or transcendence in his art.'
Trumpet soloist Josh Cohen and Ensemble Sprezzatura bring together regal flair and expressive grace with 'Altissima,' exploring the varied colors and dimensions of the high Baroque trumpet. The recording makes an ideal introduction to myriad trumpeting styles through mostly unfamiliar repertoire.