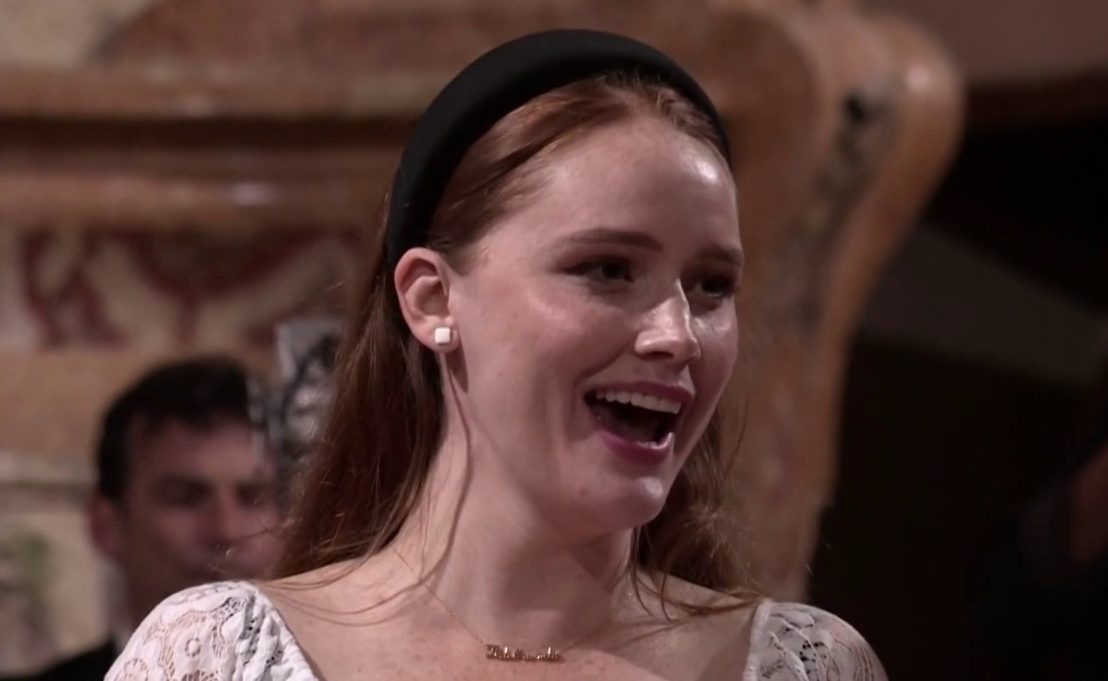 Handel Arias with Avery Amereau. Avery Amereau, contralto; Philharmonia Baroque Orchestra directed by Nicholas McGegan. PBP-13.
Avery Amereau's debut solo recording covers Handel's music for star operatic altos of both sexes. Ranging from extravagant to introspective, these Italian arias provide an ideal setting for the young American singer. She has already built a reputation through performances at the Metropolitan Opera, Glyndebourne Festival, Boston Early Music Festival, and with Philharmonia Baroque Orchestra led by Nicholas McGegan, who team with her on this disc.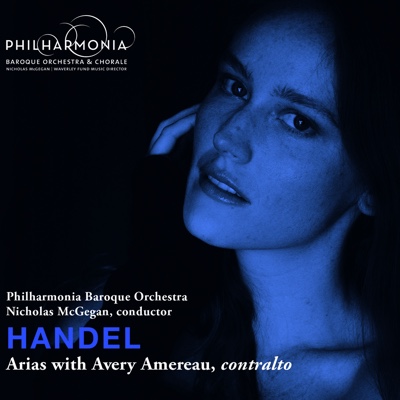 Amereau unfolds a rich, powerful, and dark contralto with a firm center. The voice gains muscle and definition the lower it gets but stays sweet and strong at top. It's a huge sound that doesn't rely on sheer heft. Throughout the recording, Amereau flexes coloratura confidently without sounding facile.
"Benché tuoni e l'etra avvampi" from Aci, Galatea, e Polifemo is full of rapid runs and sustained notes handled with clear articulation, even tone, and steady lines. There's a fullness to the whirling divisions in Rinaldo's "Venti, turbini" and a momentum that conveys resignation as well as heroism. Two arias with brass add further fireworks to the program and an ideal instrumental foil. Amereau more than keeps up with the martial might of the four trumpets in "Or la tromba in son festante." The solo trumpet fanfares in "Con tromba guerriera" from Silla are met with gut-shaking trills, shakes, and rolled consonants.
The album's quieter moments reveal a wealth of musical and emotional colors. Amereau's voice takes on an even darker quality well-suited to the minor key and despondent mood of "O rendetemi il mio bene" from Amadigi. A slight pinch makes the words sneer in the right spots. "Verdi prati" from Alcina is especially moving thanks to spare light vibrato and wailing open vowels. Rinaldo's "Cara sposa" can easily fall into histrionics. Amereau stays measured and fully in control of a big instrument, so the well-known tearjerker becomes a heartrending air of stunned lament. A timpani-like resonance in Radamisto's "Già che morir non posso" reinforce the speaker's fury and Handel's unnerving chromaticism.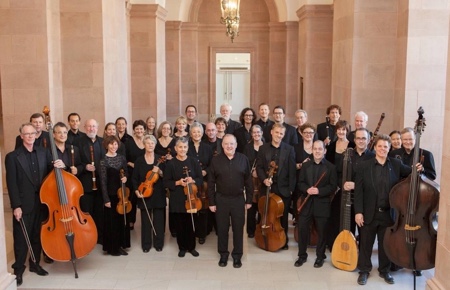 Philharmonia Baroque and McGegan prove just as convincing and poised. Ensemble phrases are shaped into wordless dramatic declarations, for example the glistening strings in "Verdi prati" or the bucolic recorders in "Sussurrate, onde vezzose" from Amadigi. Giulio Cesare's "Priva son d'ogni conforto" strikes a calm, noble atmosphere as much due to the flute-led orchestral lines under the singer as her own subtle phrasing. "È si dolce il mio contento" from Amadigi has a refreshingly relaxed feel that emphasizes the playful text. The PBO also highlights Handel's expressive counterpoint and orchestration throughout, like the chamber transparency of the strings opening "Cara sposa" or fleet obbligatos for violin, bassoon, and oboe across the program.
The acoustics at Skywalker Sound's Scoring Stage in Lucas Valley, CA, treat the voice as an ensemble soloist rather than a lead with an accompaniment. Some may find a few orchestral spots overly forward, yet the recorded sound lets the listener enjoy the interplay of Handel's writing, savor instruments doubling the voice, or zero in on an instrumental line inside the mix. Bruce Lamott's concise, informative liner notes provide insight into both the narrative settings and musical construction. This is a promising solo recording any established artist would be proud of, and it's just the start for Amereau.
Andrew J. Sammut has written about Baroque music and hot jazz for All About Jazz, Boston Classical Review, The Boston Musical Intelligencer, Early Music America, the IAJRC Journal, and his own blog. He also works as a freelance copy editor and writer and lives in Cambridge, MA, with his wife and dog.