by David Shengold
Published May 1, 2022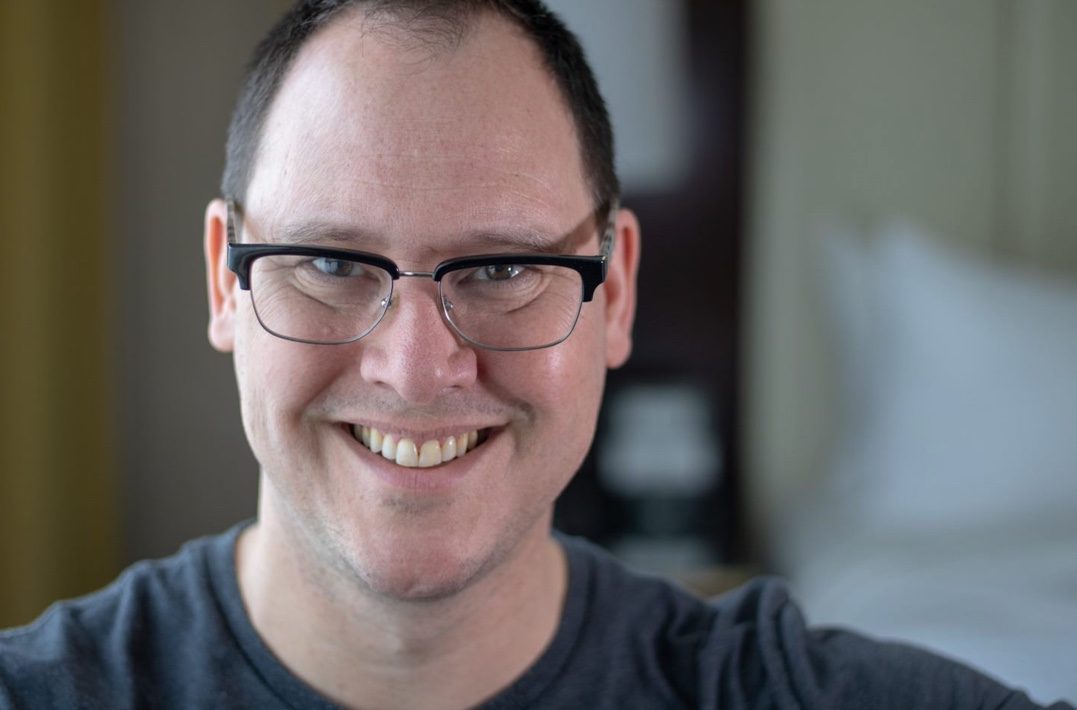 A. Scarlatti: Gli equivoci nel sembiante. Capella Intima; Gallery Players of Niagara; Nota Bene Baroque Players; Ben Roach, musical director. Musica Omnia mo0803.
With all due respect to the Bach family and the Viennese Strausses, surely no father-son pair of composers enjoys such enduring importance and prominence in the current performance repertory as Alessandro and Domenico Scarlatti. While the latter's vastly influential keyboard music has gained an increasingly varied recorded profile among pianists as well as harpsichord players, the numerous vocal compositions of the former — often dubbed "the founder of the Neapolitan operatic school" — has not kept pace. The sheer breadth of Alessandro Scarlatti's output (more than 60 stage works and 500 plus cantatas, plus many sacred settings) is one factor; another is that the composers of, respectively, The Four Seasons and Messiah are household names that "move more product," in marketing parlance.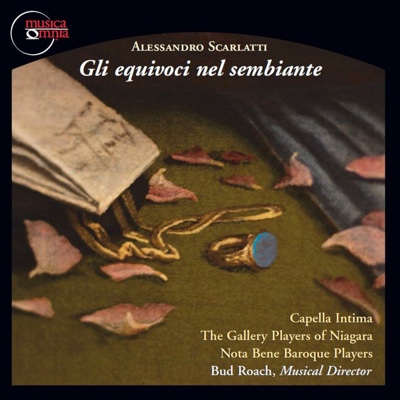 German and Austrian forces under such pioneering conductors as Karl Richter, Bernhard Paumgartner, and Hans Stadlmair produced recordings of cantatas such as Su le sponde del Tebro and Il giardino di amore starting in the 1950s, and in recent years Nicholas McGegan and especially René Jacobs have ventured a few Scarlatti studio projects. Jacobs' outstanding 2007 harmonia mundi issue of 1721's Griselda, with a stellar cast (Dorothea Röschmann, Lawrence Zazzo, Bernarda Fink, Veronica Cangemi) and the Akademie für alte Musik Berlin, set the bar high but also established that work as a masterpiece both musically and psychologically more incisive than the 1735 opera of the same title composed by the more commercially viable Vivaldi.
Scarlatti's early opera, Gli equivoci nel sembiante (Folly in Love), dates from 1679, when the Sicily-born composer was not yet 20 and active in Rome. This dramma per musica won him a public and patronage, including that of Sweden's Queen Christina. It makes a very pleasant impression on the Canadian label Musica Omnia's well-engineered new recording featuring historically informed performance groups new to me: the Gallery Players of Niagara and Nota Bene Baroque Players.
The Arcadian mistaken-identity-and-intentions plot prefigures Serse, but with the pair of sisters (nymphs Clori and Lisetta) and fraternal suitors (identical-twin shepherds Armindo and Eurillo), both posing as "Aminta" and — as in Shakespeare's Plautus adaptation, The Comedy of Errors — initially unaware of one another's existence. There are intercepted messages, foiled elopement plans, and overheard confidences before the lovers figure out how the titular "similarity in appearance" has put them through the paces. It would seem an easy prospect to stage, given the lack of subplots and consequent small cast. Arias and duets tend to be shortish, interlaced with recitatives in a way suggesting Cavalli's enduring influence. In all, this fleet performance lasts two hours and 18 minutes.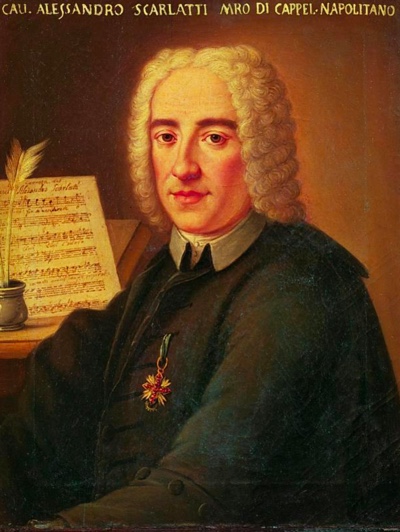 Bud Roach serves as music director of the six admirably flexible, stylish players (two violins, viola, cello, theorbo/baroque guitar, harpsichord/organ). Roach, a tenor, also sings Eurillo; baritone David Roth takes the music of Arminio, his twin. Vicki St. Pierre and Sheila Dietrich voice Clori and Lisetta, respectively. (In 1679s Rome, it caused some scandal that women performed onstage at all.) The voices are well-trained and pleasant rather than strikingly individual. Roach demonstrates fluency in style, agility in runs, and a forward, earnest timbre. Dietrich's soprano sounds aptly light and nimble, and she colors her music affectingly. St. Pierre's mezzo, very knowledgeably and musically deployed, is incisive rather than mellow. Roth — a student of the late British bel canto mezzo Patricia Kern — fields a sonorous, pliable instrument. These Canadian artists' diction throughout is acceptable in terms of clarity, but in recent decades we've seen an explosion of native Italian early-music singers, so the bar for expressivity and authenticity has been raised rather higher.
The only previously extant recording of the piece is a live DVD from Innsbruck circa 1988 employing Charles Medlam's London Baroque and a competent anglophone cast including Sally Bradshaw (Clori) and John Mark Ainsley (Armindo). Those seeking to familiarize themselves with Scarlatti's ardently youthful effort would do better to acquire the new CD set from Ontario.
Critic and lecturer David Shengold resides in New York City. He regularly writes for Opera News, Opera, Opernwelt, and many other venues and has done program essays for the Metropolitan Opera, Lyric Opera of Chicago, Washington National Opera, ROH Covent Garden, and the Wexford and Glyndebourne Festivals.
Recent EMA Recording & Book Reviews