Norma Gentile is a professional recording artist and singer. Her concerts, workshops and recordings reflect her passion in bringing music from the inaudible realms into the physical world for healing purposes.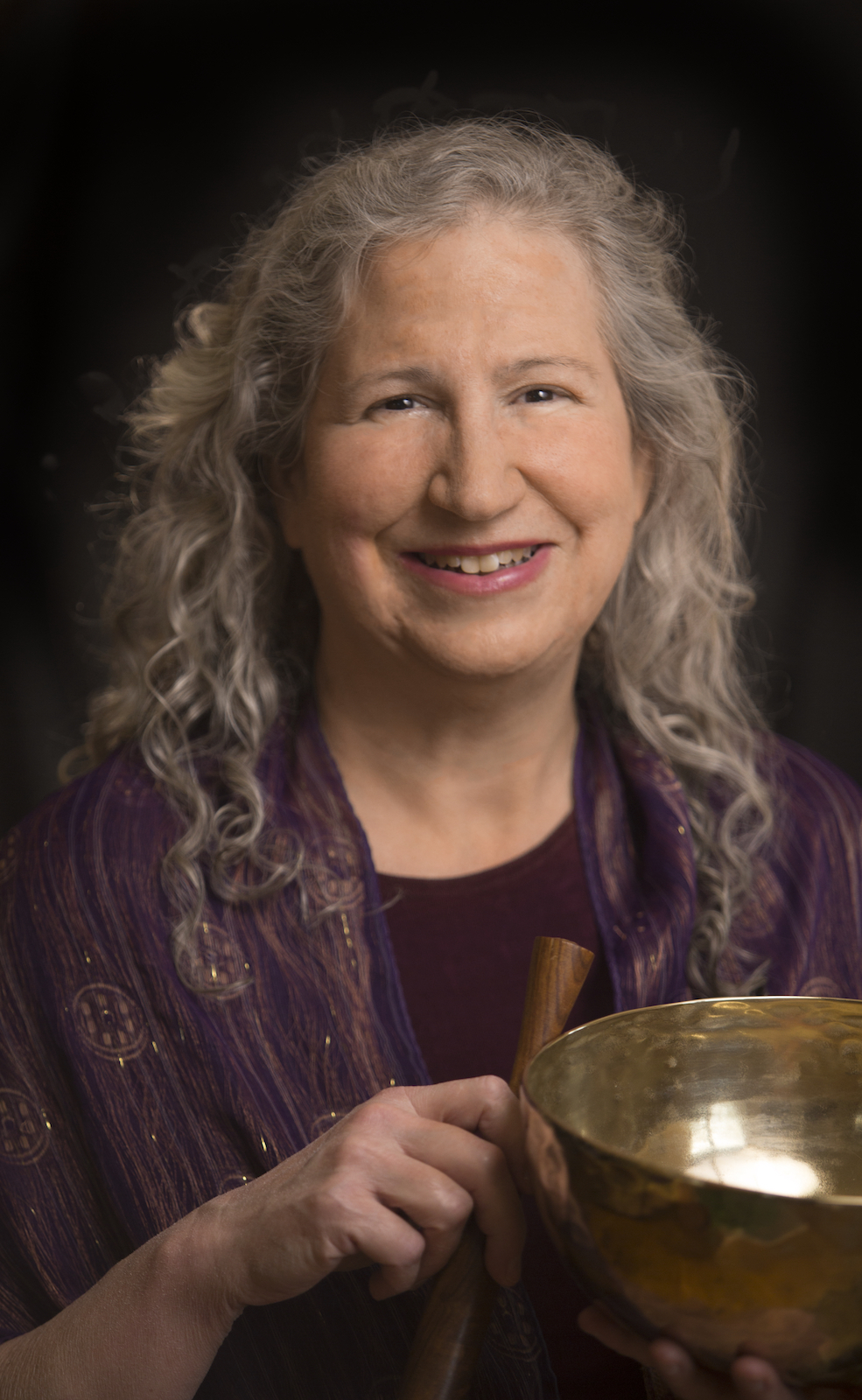 How did you come to the field of early music?
I fell in love with early music in college. Edward Parmentier, the harpsichordist, was freshly arrived at the University of Michigan and had been assigned to teach the undergrad music history class.  I don't recall why, but he leant me a vinyl record, Llibre Vermell, that he had acquired by a new group called Hesperion XX.  Suddenly I understood that 'professional' music making could be exciting, improvisatory, sensual and dynamic.  I never looked back into the staid world of university music classes. Here, I realized, was music that listeners would enjoy upon their first hearing.  Certainly there was scholarship to unearth and read the old manuscripts. But the audience did not need to understand this. They could simply be present and become part of the musical equation.  Some years later I found the chants of St. Hildegard von Bingen, and began to explore how music can open a space for transformation within us.
What is one of your favorite concert experiences?
I was fortunate to attend a harpsichord concert given by Gustav Leonhardt in the early 1980's. It was held in a baroque (or older) church in the Spanish town of Zaragoza. The anticipation of the overflowing crowd was palpable. Many in the audience had come from France and the far reaches of coastal Spain. The church was beyond full, and the atmosphere was much like a rock concert.  I found a seat on the floor at the base of a large statue of Mary. Next to me a father stood, having helped his two children climb up into the statue's arms, where they called out the activities around the sanctuary to us below. 
What strikes me still is how quickly an assembled group of people can become a community.  Great concerts, plays and movies facilitate this process. Ideally this communal experience awakens within us something of ourselves that we may have lost.  Or perhaps it was merely forgotten.  
When we allow ourselves to be vulnerable and enter deeply into a creative experience, we will be changed. We will leave that experience differently than how we arrived. In spiritual terms, a concert can, and should be, an experience of transmutation.
This is as true for the audience as for the performer.  One evening, many years ago, as I sang a Beethoven recital I began to sense that magical something start to happen. Slowly, out of the darkness above the audience, I saw balls of light forming.  Over the next few songs these became human-like illuminated figures. They were listening, enjoying the music, and I felt their appreciation.  Since that time I have often seen deceased loved ones as glowing lights sitting next to their beloveds.  It is a constant reminder for me of music's ability to open our hearts so completely that we cannot blind ourselves with our beliefs.  What is music, after all, but an invisible expression of vibration?
You're listening to music… what's on your playlist that would surprise us?
Christopher Tin: Calling All Dawns
Sweet Honey in the Rock – multiple albums
Unexpectedly, you have two hours of free time later today… what will you do?
Take a rest.  Yes, really!  As I get older (and perhaps wiser) I find that meditation, rest and reflection are my great allies.  Knowing what is mine to do and what isn't mine to do comes to me during these times.  And a little hammock in the sun next to a waterfall…isn't that about as inviting as it gets?