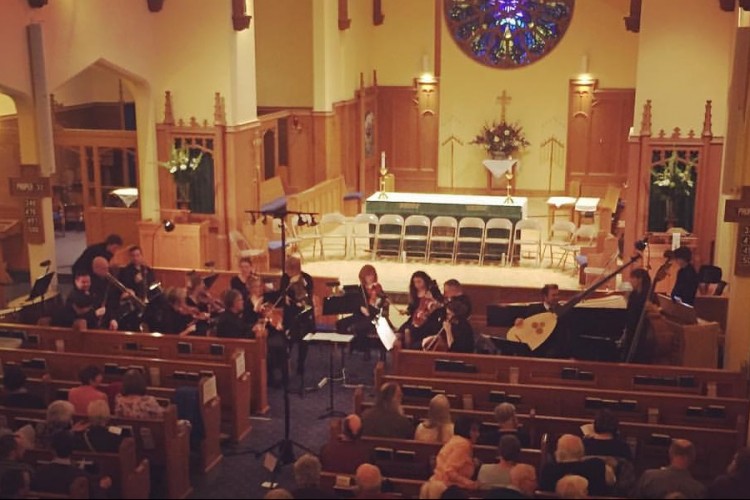 By Claude Lapalme
Rosa Barocca is a brand new period instrument ensemble specializing in Baroque music and based in Alberta, Canada. Very new indeed, we have yet to create a webpage! The goal of the orchestra is to create opportunities for some of the few HIP specialists in Alberta by creating a group from the following pools:
Experienced Alberta residents who have performed extensively with other Canadian groups such as Tafelmusik, Pacific Baroque etc…
Talented modern instrumentalists from the province who have benefited from extensive training on period instruments and are looking for more opportunities.
Experienced HIP players from the rest of Canada and the US for certain key positions.
Outside of Alberta (Calgary, Red Deer area, Lethbridge and Banff), the musicians also come from Montreal, Toronto, Victoria, Seattle and other locations.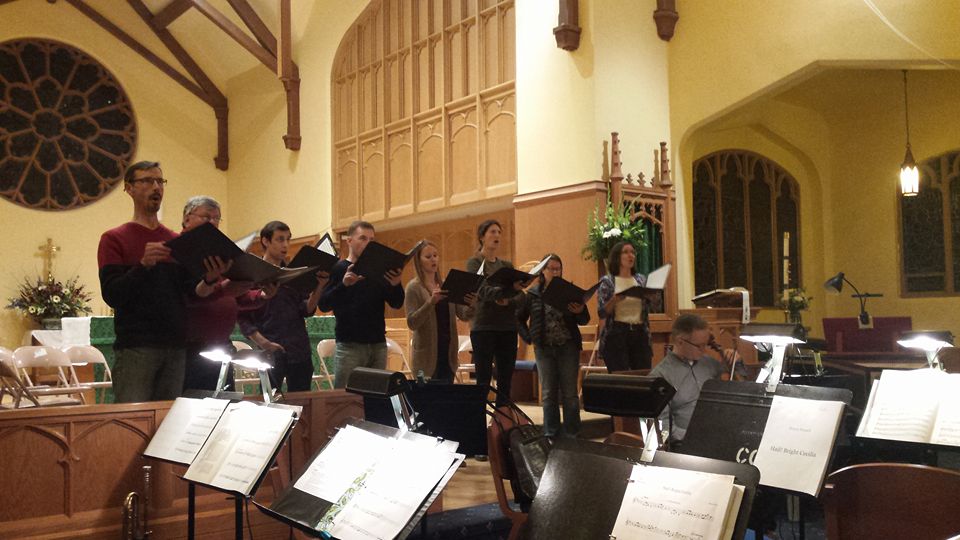 As funding for such a group is difficult in today's economy, Rosa Barocca's initial forays are based on collaborations with choirs from the province, which are numerous and of excellent quality. Our debut concerts last November featured Calgary's VoiceScapes and were presented by Early Music Voices in Calgary and the Red Deer Symphony Orchestra in Red Deer. We performed Bach's 2nd Suite in B minor and Purcell's Hail! Bright Cecilia to great acclaim. Next season, we are planning three programs: Performances of Handel's Messiah in Red Deer and Camrose in December; a potential Handel's Alexander's Feast in March in Calgary; and a concert in April or May, presented by Early Music Voices, with a yet-to-be-determined program. We hope that we will have raised enough money by then to start a standalone series in parallel with collaborations starting in 2018-2019.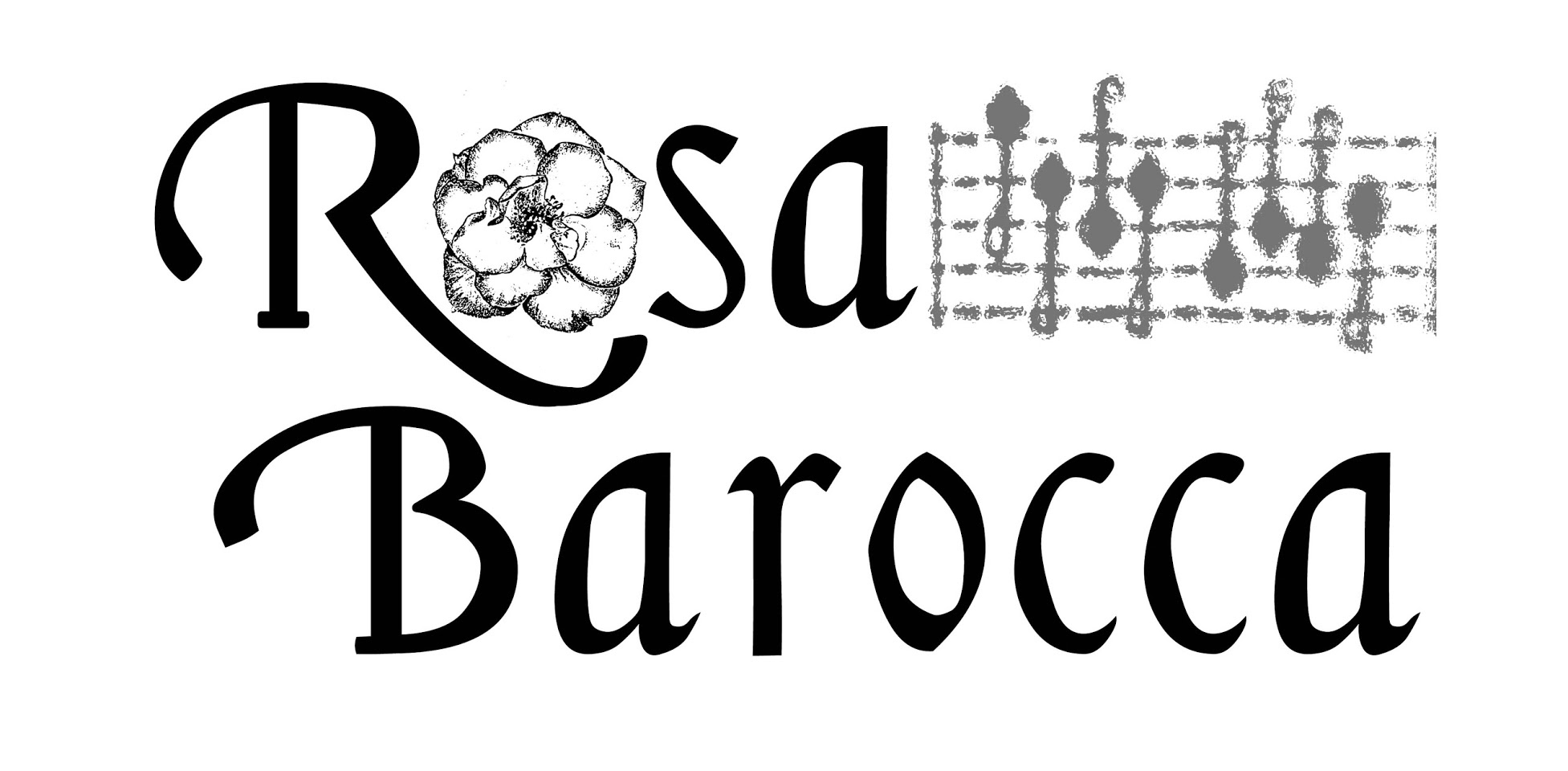 I initially wanted to call the group Rosa Selvatica, as the Wild Rose is Alberta's provincial flower, but as there used to be a modern instrument chamber group bearing this name, I decided not to use it in case it would still confuse people who used to attend their concerts. Rosa Barocca keeps the rose in and is easy to remember!
About the Director:
Since his appointment as Music Director of the Red Deer Symphony Orchestra in 1990, Claude Lapalme has made his mark as a superb conductor, an exceptional arranger and an outstanding Music Director.  As a conductor, Paris newspaper Le Figaro has called him "remarkable and superb"; the Toronto Globe & Mail, "assured and highly effective"; the Havana Granma, "surprisingly dexterous, warm and sincere"; the Edmonton Journal, "a breath of fresh air"; and the Calgary Herald, "vigorous and attentive to detail."
A 1991 Laureate of the Besançon International Conducting Competition, he has conducted orchestras around the world, including the Moscow Radio and Television Orchestra as well as numerous ensembles in Hungary, the United States, Cuba, France and the Netherlands.  His Canadian credits include the Edmonton Symphony, the Calgary Philharmonic, the Winnipeg Symphony, l'Orchestre Symphonique de Laval, the Hamilton Philharmonic and numerous others. His own Red Deer Symphony has been featured on several CBC broadcasts, and has collaborated with, among others, Alberta Ballet, Edmonton's Pro Coro and Calgary's Early Music Voices.  The orchestra has also toured the province of Alberta as far north as Fort McMurray.
Maestro Lapalme has also a strong connection with baroque music, having been trained at the Koninklijk Conservatorium in Den Haag. He is the founder and Music Director of the newly minted Alberta-based period instrument ensemble, Rosa Barocca.
For his achievements, Claude Lapalme has received recognition awards from both the City of Red Deer and the Government of Alberta.  He resides in Red Deer with his wife, cellist Janet Kuschak.