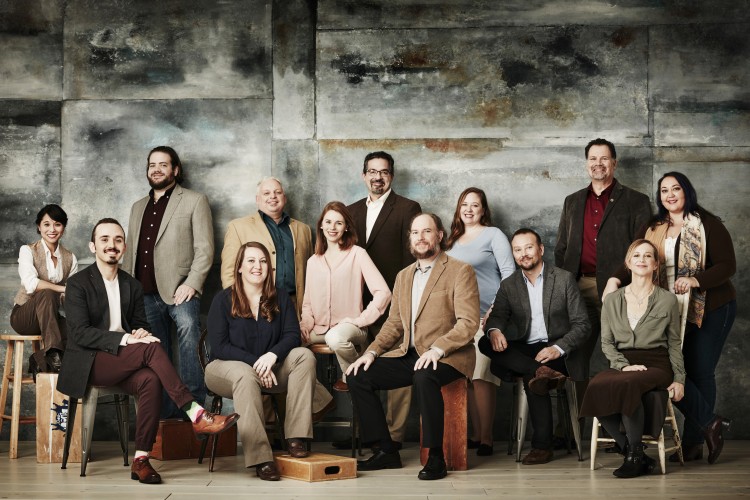 As answered by The Rose Ensemble founder and Artistic Director, Jordan Sramek.
After 20 seasons, how does The Rose Ensemble keep its programming ideas fresh?
One of the things for which The Rose Ensemble has been recognized is our keen sense of programming: how we use early music to provide audiences with fresh perspectives on history, culture, politics, and spirituality. We do this by exploring potent programmatic themes that have deep, shared roots across centuries of human experience. Our 2017-2018 Performance Season, for example, is entitled a "Season of Welcome," which is meant to be received as both intentionally and purposefully timely. I feel that our modern world could benefit from an ancient value that transcends borders and beliefs: welcome, which has inspired introspective research and, ultimately, the creation of a variety of programs centered on that theme.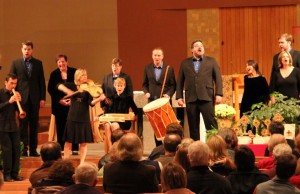 Tell us about a memorable concert experience?
After twenty-one seasons, it's hard to choose just one! Looking back, my mind revisits beautiful concert halls, inspiring collaborations, and those intimate moments performing my first love, medieval music, in smaller venues. Such treasured memories. But one experience that bears memorable prominence is The Rose Ensemble's trip to Bolivia in 2014 for the festival Misiones de Chiquitos. It was one of our last tours with beloved colleague, Tom Zajac, who died the following year. We brought a program of 18th-century South and Central American music, and although Tom was already quite ill, he was still completely in his element, playing all sorts of percussion and melodic instruments and soaking up every cultural moment and new musical opportunity. Cockroaches has somehow infested his Peruvian pipes, but he didn't notice until in the middle of the performance. Tom never missed a beat, in spite of those critters flying out of his instrument when he started playing! God, I miss that man.
If you had unlimited funds, what is a project The Rose Ensemble would most likely undertake?
There's an old church in St. Paul that's currently for sale, which I dream of making into a center for early music. It seats about 400 people, has wonderful acoustics for both vocal and instrumental music, and is located in the heart of the city (it's also only a few miles from five different colleges/universities). I would transform the campus into a performance hall with administrative offices, classrooms, and workshop/lecture space.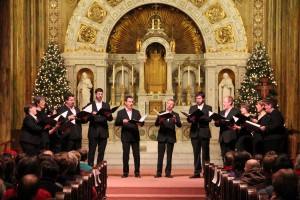 What is one of the greatest challenges an ensemble like The Rose Ensemble faces, and how do you respond?
While The Rose Ensemble has always welcomed to its stage a variety of guest artists, and more recently has begun working regularly with musicians who live outside of Minnesota, it has always been important for us to maintain a core ensemble of artists residing in the Twin Cities. Our audience really appreciates the opportunity to see familiar faces on our stage – whether in a program of Maltese Baroque or early Hawaiian music – and I particularly cherish the opportunities to build strong relationships with a consistent artist roster and see these folks challenge themselves and thrive in our fairly non-traditional creative environment.
But as busy as The Rose Ensemble is, and with an annual budget now nearing $1M, we still haven't been able to find a way to offer our musicians full-time employment. The big challenge is that our performance schedule is so demanding that it's difficult for Rose Ensemble artists to take on, say, a teaching job or another regular freelance engagement, but at the same time our organization must still, seemingly, expand even further to be able to support a completely full-time ensemble.
---
Founded in 1996 by Artistic Director Jordan Sramek and now in its 21stperformance season, The Rose Ensemble is based in St. Paul, Minnesota and enjoys a full schedule of performing, recording, and outreach. Through virtuosic artistry and scholarly research, the group produces imaginative and inspiring musical performances and educational programs that strive to connect each individual to compelling stories of human culture and spirituality from around the world. Each season, the group illuminates centuries of rarely heard repertoire, bringing to modern audiences research from the world's manuscript libraries and fresh perspectives on music, history, languages, politics and religion. With ten commercial recordings and a diverse selection of concert programs, The Rose Ensemble has thrilled audiences across the U.S. and Europe with repertoire spanning 1,000 years and 25 languages, including new research in European, Middle Eastern and American traditions.