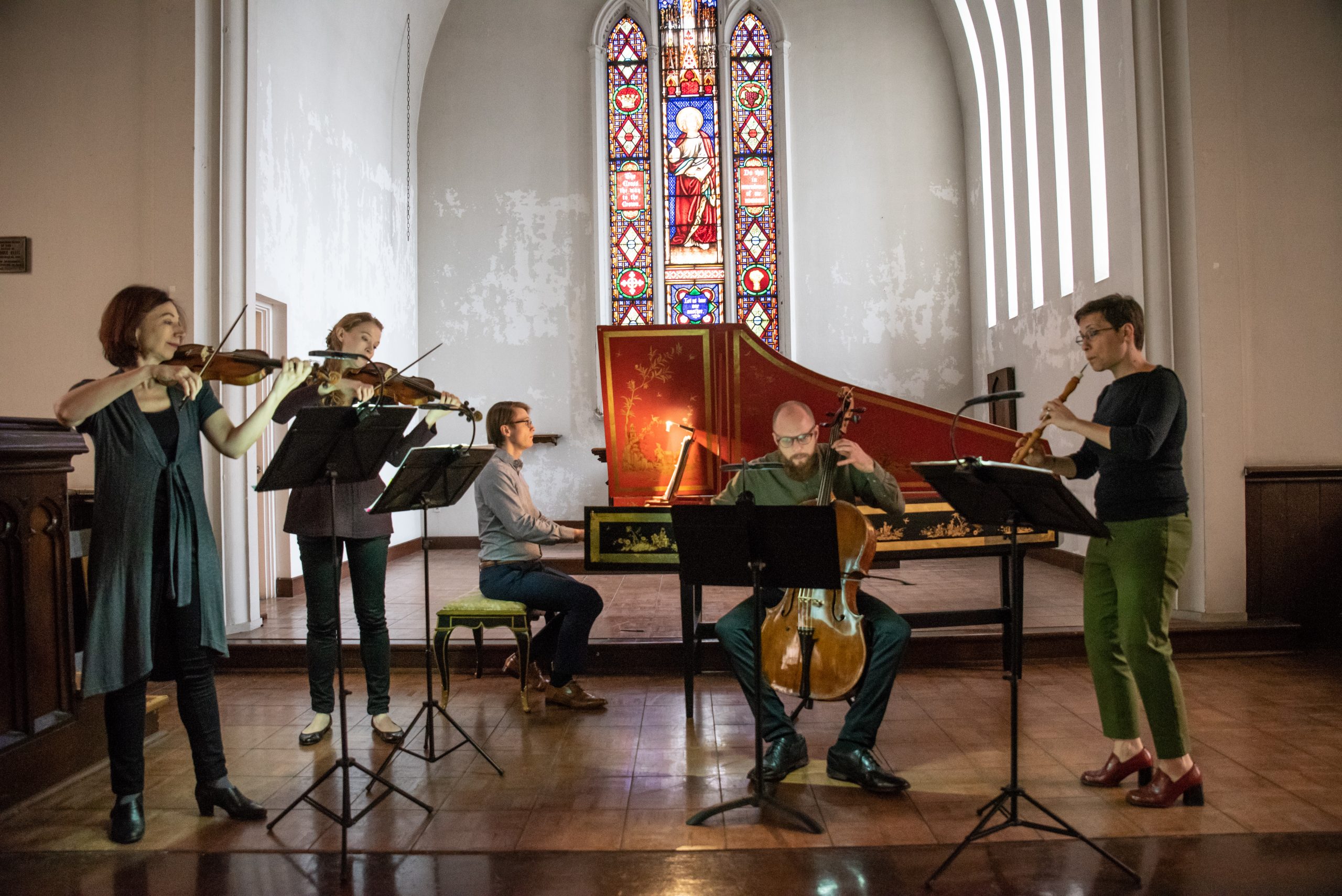 Safety and finances are the two most basic issues facing classical music ensembles embarking on fall concert seasons amid the coronavirus crisis.
Then there are matters that go deeper. Can ensembles address the pandemic through their programming? And can they show a commitment to racial diversity, continuing the movement that has gripped the field since the killing of George Floyd?
Two Cleveland-based early-music groups head into their respective seasons with their own fascinating and unique responses to all of those questions.
With its 29th season, beginning on Oct. 8 and spanning six programs and 31 performances (four in Chicago), Apollo's Fire is offering audiences a choice that has even turned into a kind of motto: "attend in person or at home." That second option is not a live stream, but a concert video released a week later, accessible by password.
Les Délices is also pursuing a dual course in its 12th season, but with two separate series to be streamed over the web. The four-program, pre-recorded Concert Series premieres on Oct. 22. That will run side by side — and at times overlap in theme and personnel — with a twice-monthly variety show known as SalonEra, beginning Aug. 24.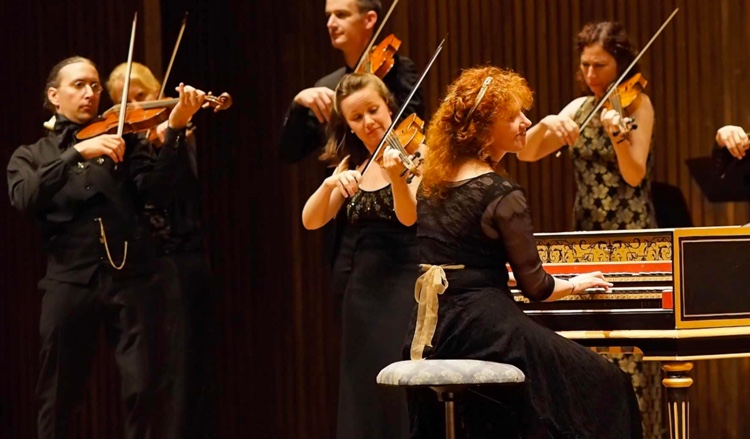 "If there was any chance of performing live, we had to go for it," Apollo's Fire artistic director Jeannette Sorrell said during a recent conversation by Zoom. "That connection with an audience is absolutely what we live for." And, as she added with a laugh, the ensemble is not exactly fond of recording sessions. "The only way we survive them is by working really hard to pretend that the audience is out there."
Pursuing a strictly live season in a time of social distancing, when many seats in a concert hall need to be left vacant, would lead ticket revenue to be "way too low," Sorrell said. Still, a virtual option raised a few questions. Audience surveys helped the ensemble decide against a live stream and in favor of a more polished video that would feature multiple camera angles, delivered a week later.
More risky was the decision to price the concert video equally to some in-person tickets. "We didn't know how people would react, but it seemed to be the only way we could make it work financially," Sorrell said. So far, the response has been positive. "Our audience is wonderful and remarkably loyal. We have room to keep selling more tickets, particularly the online ones, but we've met our subscriptions goal."
With at least three days' notice, there's flexibility to switch from an in-person to a virtual ticket, or vice versa. "It's possible that in October or November nobody wants to come in person," Sorrell said. "It's OK if that happens."
Yes, the future is up in the air. And even in a dream scenario — where a generous supply of vaccines become quickly available — Les Délices artistic director Debra Nagy worries about the psychological baggage people will carry immediately following the pandemic. "Long-term, even if we can meet in person, there's going to be a lot of fear from both audiences and artists," Nagy said during a Zoom call.
Les Délices' SalonEra series should be free of risk all-around — not only will it be consumed virtually, but also mostly created that way as well. Its pre-recorded collaborations and live conversations will happen either remotely or within the same household. It also features archival video, what Nagy jokingly calls "music from the time before."
The Concert Series, on the other hand, will require small groups of musicians and technicians — around 10 people per program — to record in person at Plymouth Church in Cleveland.
Les Délices board president Joseph Sopko is also the chief medical officer of Cleveland's St. Vincent Charity Medical Center. He's helped to develop a set of safety guidelines, which include having musicians tested for COVID-19 in advance of each recording project.
"That enables us to feel fairly secure about recording without masks," Nagy said, noting that everyone will also be six feet apart or more. "We're in a space that's around 3,000 square feet with decent ventilation, so there's no reason to get on top of anybody's toes." Without a physical audience to consider, the musicians will arrange themselves in the round to allow for clear sightlines and potentially creative videography.
Back to the topic of masks: The production team will wear them at all times and likewise the musicians when outside of recording sessions, "as long as they're not singing or playing the oboe," said Nagy. CDC questionnaires will need to be filled out and temperatures taken upon showing up to work.
And, of course, new discoveries continue to be made about the novel coronavirus. "Depending on the current thinking about aerosols or anything else, we can adjust," Nagy said.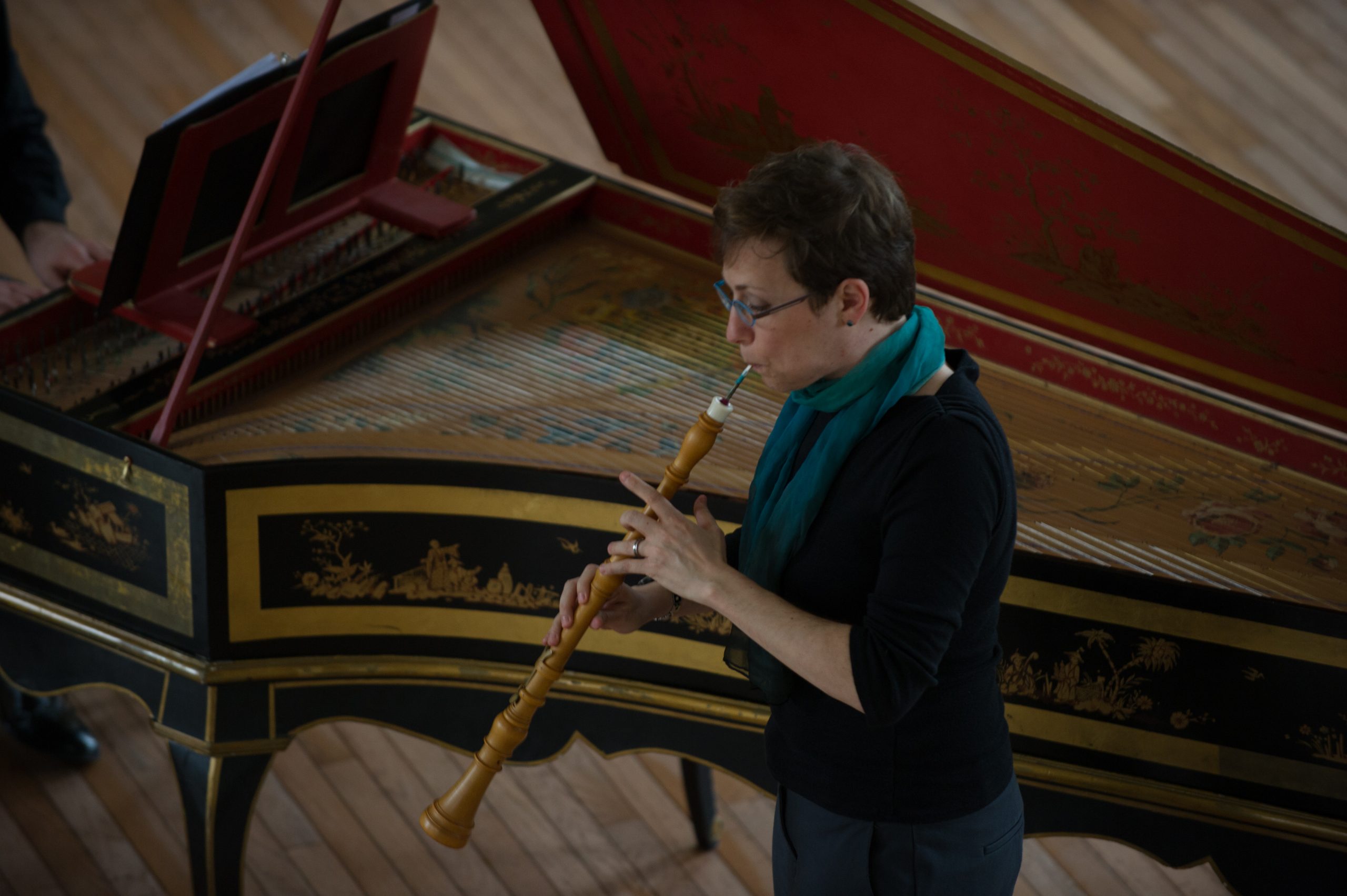 Apollo's Fire will follow slightly different rules about facial coverings and physical distancing. In rehearsals, all musicians will wear masks except for wind players, who will be spaced farther away and play into plexiglass panels. String and lute players will stay masked during performances, while vocal soloists will remove them but perhaps sing into transparent medical shields. (And Sorrell has coined a nickname for the four violinists featured in the Christmas program: The Masked Fiddlers.)
Audiences will be required to follow the latest health guidelines from the state, which could include social distancing, the wearing of masks, a capacity limit on the crowd, and temperature checks using non-contact, digital scanners.
As for addressing those deeper issues of the present day, a good place to start is Apollo's Fire's first concert of the season, a new program by Sorrell titled "Resilience: Music for Troubled Times" (Oct. 8-11).
Music, diaries, and poems will set the scene of the 1665-66 Great Plague of London and the American Civil War, which came with its own deadly outbreaks of disease. Through the lens of that conflict, Sorrell also hopes to promote a sense of unity.
In 2019, Apollo's Fire launched its MOSAIC Project to prioritize diversity in the organization, its audiences, and ultimately — as a goal — in the entire field of early music.
Among the MOSAIC team, Reginald Mobley has taken on the role of Visiting Artist for Diversity Outreach. "He's a good friend of mine, and a wonderful countertenor with an international career," Sorrell said. "We had intended to bring him in to visit some schools and tell his story, because he came from quite a tough background, now sings in the halls of Europe, and is very committed to helping kids."
Because of the pandemic, those school visits are on hold, but Apollo's Fire will be able to feature its Diversity Fellow, soprano Ashlee Foreman, during its October and December concerts. A graduate student at the University of Akron, Foreman performed in the chorus in March, just before the shutdown. "She did great," Sorrell said, "and we're going to give her a few solos and duets."
Les Délices' SalonEra is a direct response to the pandemic — a rethinking of the ensemble's community engagement programs, all of which are now rendered impossible. Free, with a suggested donation to compensate participating artists, the new series is billed as "a salon experience for the 21st century," created with living rooms in mind.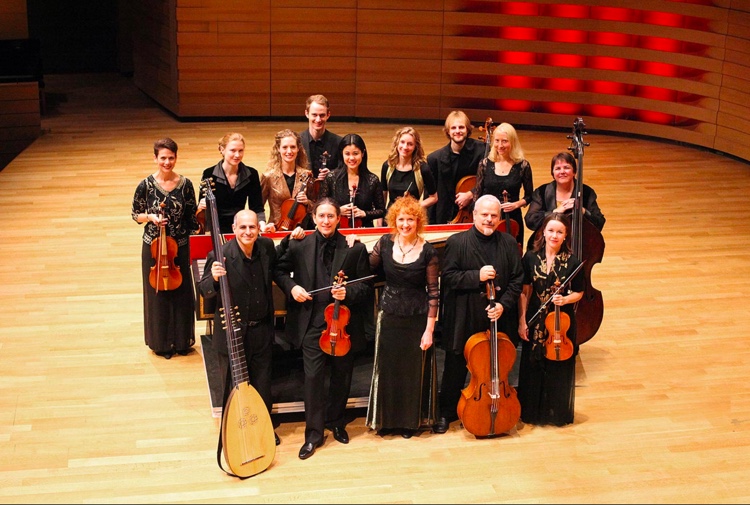 And it's been designed to emphasize multiple kinds of diversity. Nagy estimates that artists of color will represent 25-30% of the fall roster, which will also mix emerging and established artists, and local names with those from further afield. "With SalonEra, we can explode out our roster," Nagy said.
Rather than fit the artists into her own programming boxes, Nagy made a point to ask what they want to bring to the series in terms of repertoire and conversation. A strong case in point is episode three, "Orpheus Myth" (Sept. 21), a theme that was brought to the table by Michele Kennedy, a soprano based in Oakland, CA.
Kennedy suggested performing some of Jean-Philippe Rameau's 1721 cantata Orphée in addition to touching on the 1959 film Black Orpheus through conversation and music. Luiz Bonfá's bossa nova classic Manhã de Carnaval, her selection from the movie's soundtrack, is just one example of the series' stylistic variety.
Perhaps most striking of all, Nagy senses a certain power within SalonEra, even just during its development stage — a power to build community with artists and audiences more strongly and more widely than ever before. "It's an opportunity for Les Délices to produce something that's much bigger than Les Délices."
Jarrett Hoffman is the managing editor at ClevelandClassical.com and served as a fellow at the 2014 Rubin Institute for Music Criticism. As a clarinetist, he performs in the Hudson Valley and New York City and runs a private studio.