by
Published March 30, 2018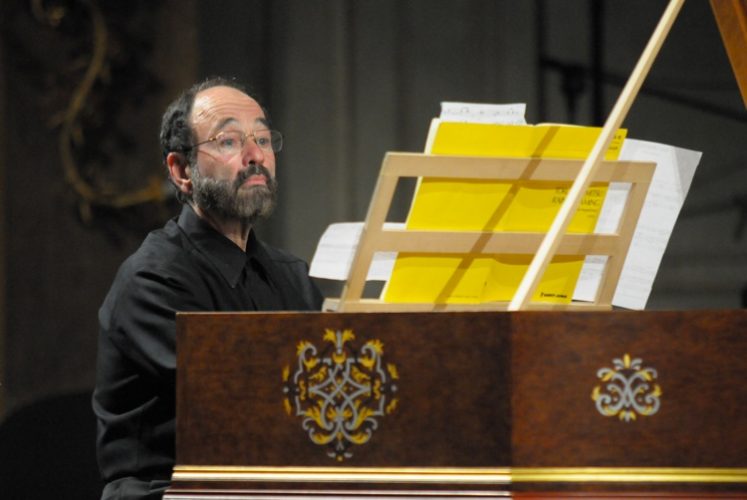 François Couperin: The Complete Pièces de Clavecin, Vol. 3
Mark Kroll, harpsichord
Centaur CRC 3569
By Daniel Hathaway
CD REVIEW — Boston harpsichordist Mark Kroll is currently five CDs deep in his project to record the complete harpsichord works of François Couperin for the Centaur label. It's a steep mountain to climb: The composer compiled 27 Ordres or suites of pieces in four books between 1713 and 1730, but Kroll is more than equal to the task. The finished project could fill 10 CDs.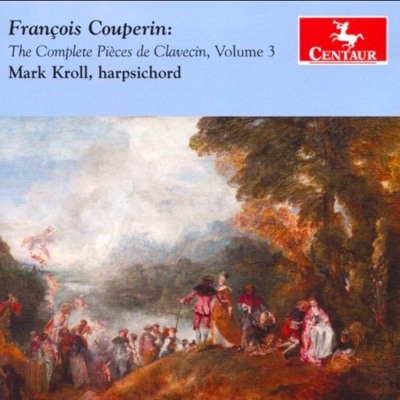 The present volume includes the Third Ordre from 1713, the Eleventh from 1717, and the Thirteenth, from 1722. Though this gathering may not include some of the composer's most popular keyboard pieces, it's full of charm, color, and humor that delight both the ear and the intellect.
Couperin wasn't fond of musical abstraction: his pieces are nearly always about something. People, places, and emotions are among his favorite subjects, and he revels in satire and caricature. As quoted in the liner notes for this album, Couperin said,
I have always had a subject in mind when composing these pieces…the pieces are portraits of a kind, which under my fingers have on occasion, been found to be tolerable likenesses that assured them a favorable reception with the people who matter.
The subjects are many and varied. The Third Ordre opens with a suite of somber pieces beginning with the Allemande La Ténébreuse, which Kroll speculates may have been composed in honor of a recently deceased acquaintance. A gavotte, a menuet, and a sad Sarabande extend the mood, but the following Les pélerines captures the joyful anticipation of pilgrims bound for Cythera, the Isle of Love imagined in the Watteau painting.
A family portrait of the theatrical Laurent clan (Les Laurentines) leads to a Spanish dance with castanets (L'Espagnolète), a movement satirizing over-dramatic expressions of love gone sour (Les Regrets), and a sailor's dance from the south (Les Matelotes Provençales). The Ordre ends with La Lutine, depicting "a mischievous and sometimes obscene sprite that figured in plays and divertissements," but not before including the obligatory chaconne that signaled the end of an opera. This time, the dance form is itself capable of mischief — marked "à deux tems," it's perversely cast in duple meter.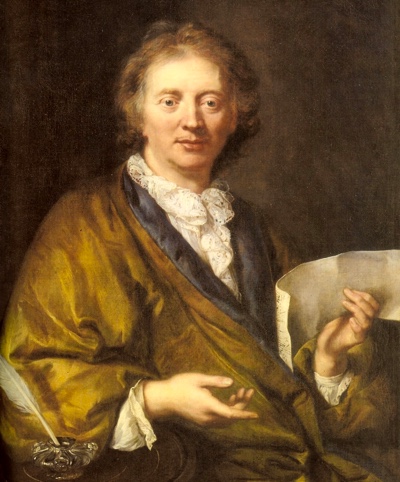 A striking multi-sectioned work is featured in each of the other two Ordres. In the eleventh, it's Les fastes de la grande et ancienne Ménestrandise, a bit of satire at the expense of a trade union that attempted to lord itself over all professional musicians in 1659. The cast includes pompous officials, fiddlers, beggars, jugglers, acrobats, bears, and monkeys (plus a non-P.C. duet of invalides), all of whom disperse in a chaotic finale.
In the Thirteenth, the satire takes the form of a masked ball where the guests wear color-coded cloaks that represent Modesty, Ardor, Hope, Fidelity, Perseverance, and Languor — except that Virginity is invisible, and Coquetry comes in many different hues. The party doesn't end well.
Kroll recorded this album on two instruments: the 13th Ordre on a Pascal Taskin harpsichord dating from 1769 in a private collection, the other two on a 1974 William Dowd copy of a Taskin instrument at the College of the Holy Cross in Worcester. Both clavecins are resonant and colorful.
Kroll masterfully adjusts his playing to the emotional content of each piece, bringing out just the right shade of vivacity or level of melancholy, and handily dealing with all those thousands of ornaments that can get in the way of rhythmic coherence. This is a highly enjoyable recording.
Daniel Hathaway founded ClevelandClassical.com after three decades as music director at Cleveland's Trinity Cathedral. He studied historical musicology at Harvard College and Princeton University, and orchestral conducting at Tanglewood, and team-teaches Music Criticism at the Oberlin Conservatory of Music.