by
Published March 30, 2018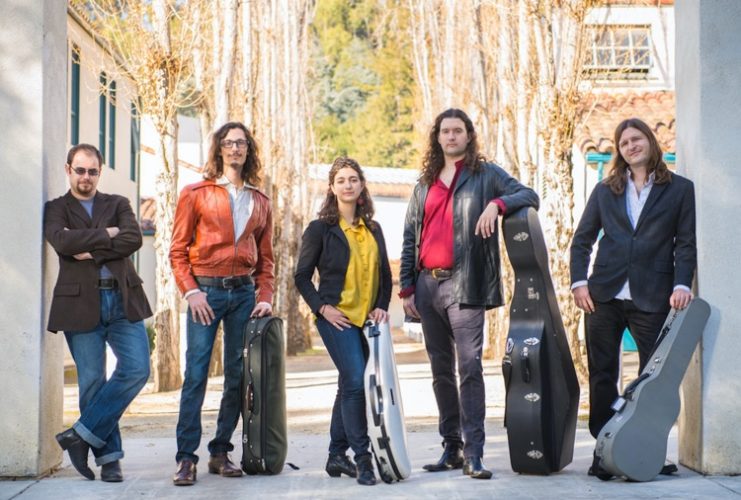 Peace in Our Time
Reginald Mobley, countertenor; Agave Baroque (Aaron Westman, violin; Natalie Carducci, violin and viola; Anna Washburn, violin and viola; Katherine Kyme, viola; William Skeen, viola da gamba; Kevin Cooper, theorbo; Henry Lebedinsky, organ)
VGo Recordings VG1027
By Benjamin Dunham
CD REVIEW — While the rest of the world is observing the 100th anniversary of the end of World War I, Agave Baroque is taking note of the 400th anniversary of the onset of the Thirty Years' War (1618-1648) with the CD Peace in Our Time. Modernists can revel in recordings of L'histoire du Soldat, Le tombeau de Couperin, and The Planets (not to mention renditions of songs like "Pack Up Your Troubles" and "Over There"), but the earlier war had it own repertoire that can still speak to us with a powerful voice.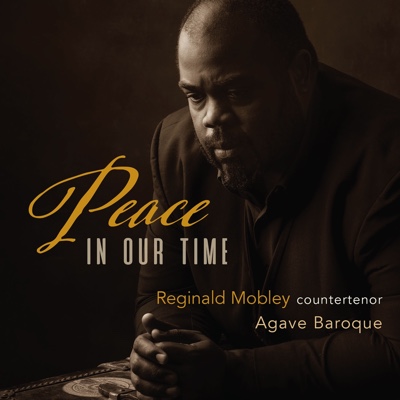 If in war you can expect to win some and lose some, for Agave Baroque and its soloist, countertenor Reginald Mobley, this repertoire presents a win-win situation.
Mobley, in fact, deserves some kind of Early Music Peace Prize for trying to smooth over troubled waters last year when Matthew Halls was forced out as music director of the Oregon Bach Festival, reportedly for an insensitive remark Halls was overheard to have said to Mobley at a post-concert reception. Mobley absolved Halls, telling The New York Times that they were just kidding around: "He'll start speaking in this terrible Southern drawl, and I'll mock his British accent on occasion."
His claims to this imagined prize — or a real one: Grammy, are you listening? — will only be buttressed by this CD, which focuses on music written in the aftermath of the Thirty Years' War's devastation. Three of the works were composed by Johann Christoph Bach (1642-1703), J. S. Bach's older cousin, and they are all winners, each in its own way. His father, Heinrich Bach (1615-1692), contributes an instrumental setting, one of four that provide a respite from the intensity of the sung numbers. Other composers whose music makes up the program are David Pohle (1624-1695), Matthias Weckmann (1616-1674), Samuel Scheidt (1587-1654), Johann Rosenmüller (1619-1684), and Franz Tunder (1614-1667).
Agave Baroque is made of up of some of the Bay Area's most accomplished musicians, and this recording is witness to the high level of historical performance today on the West Coast. The next time the contents for a time capsule are being assembled in San Francisco, this CD needs to be included. The consort of strings, theorbo, and organ sounds wonderful in the soundscape created by producer-engineer Vicente Go.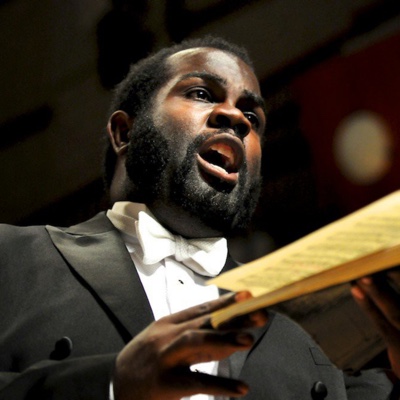 Mobley handles his voice beautifully. It's not a seamless countertenor, but the breaks are stitched together with skill, so that the effect is rewarding, like the change of color in each octave of a fortepiano. He moves through fioritura with the proverbial aplomb, and his diction is, in a word, exquisite. In addition to everything else, Mobley has one of the most beguiling trills on display in the early music field, sometimes a clear alteration of pitch (as in Tunder's "Salve mi, Jesu"), sometimes a frisson of rhythmic energy (Poule's "Herr,wenn ich nur dich habe"), and whatever is most appropriate in the context of the music.
But the really impressive thing about this recording is its emotional wallop. One moment stands out: the shattering effect of the insistent word-painting in J. C. Bach's lamento "Ach, dass ich Wassers genug hätte." Add to this the cumulative power of his ciacona "Mein Freund ist mein," a setting of a verse from the Song of Songs in which the poet's lines are embellished with the wedding-cake icing of Aaron Westman's violin — stealing a little happiness in the midst of life's difficulties. Or Bach's simple, strophic song of resignation that concludes the program, "Es ist nun aus mit meinem Leben," as Mobley asks us to join him in laughing like a child because Jesus has wiped the tears from his eyes.
The ironic twist to this selection of music is that it's a testament to the triumph of art over war. From the depths of destruction and despair, despite the odds, humanity emerges as a winner.
Former EMAg editor Benjamin Dunham has reviewed recordings and concerts for The Washington Post, Musical America, American Recorder, and GateHouse Media.
Recent EMA Recording & Book Reviews
Jeannette Sorrell's adaptation of Handel's popular 'Israel in Egypt' cuts, re-orders, restores, and replaces music and text throughout the oratorio. But Handel didn't leave us with a 'definitive' edition, and Sorrell's version is so artistically logical that someone new to the work might not know anything is missing. Apollo's Fire and the outstanding vocal and instrumental soloists make a compelling case.
People who love Wagner operas can separate his music from his toxic beliefs. Yet J.S. Bach's 'superlative ability to move listeners' and status as 'a pinnacle of Western art' brushes aside the composer's harsh theology and often intolerant personal philosophy. In this collection of essays, Bach scholar Michael Marissen warns us to 'not soften or assimilate this figure to our own preferences, no matter how much we find inspiration, solace, or transcendence in his art.'
Trumpet soloist Josh Cohen and Ensemble Sprezzatura bring together regal flair and expressive grace with 'Altissima,' exploring the varied colors and dimensions of the high Baroque trumpet. The recording makes an ideal introduction to myriad trumpeting styles through mostly unfamiliar repertoire.