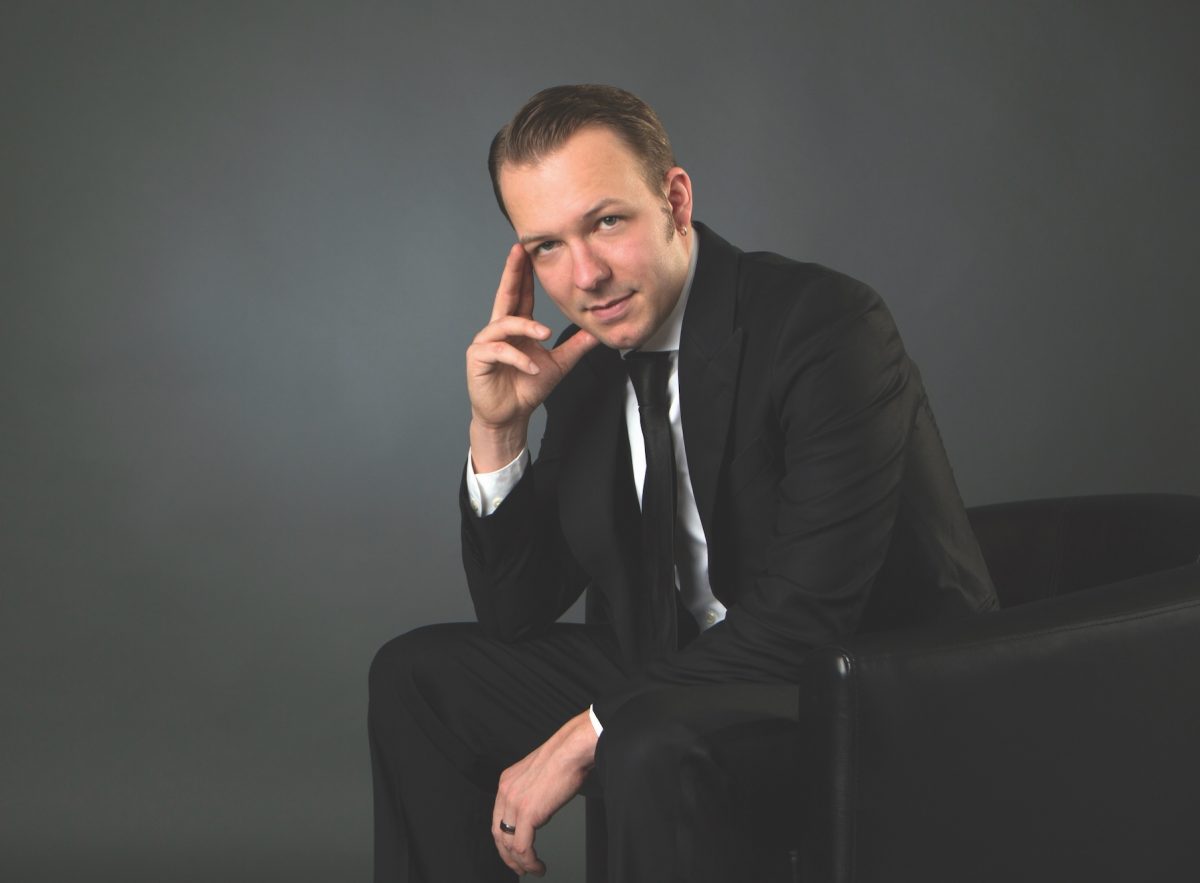 The Des Moines Metro Opera has long been known for summer lineups that mix European classics with less frequently produced American works like Lee Hoiby's Summer and Smoke, Gian Carlo Menotti's The Saint of Bleecker Street, and a few other offbeat selections.
But one area the 49-year-old company has not previously ventured into is Baroque opera, at least not all the way. It did present Christoph Willibald Gluck's Orphée et Eurydice in 2016, but as conductor Gary Thor Wedow is quick to point out, that 1762 masterpiece was more a transition into the Classical era. Known as a "reform opera," it rejected many of the Baroque ideals, such as coloratura arias.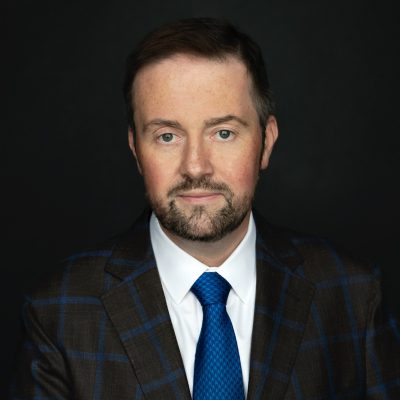 Des Moines' first plunge into full-fledged Baroque opera arrives July 10-23, but it doesn't come via one of the more likely entry points, such as the increasingly popular Handel or Vivaldi operas. Instead, general and artistic director Michael Egel did something riskier and more unexpected, choosing Jean-Philippe Rameau's Platée, which was first performed in 1745 at Versailles as part of a royal wedding celebration. Based on a myth, it revolves around a water nymph who believes that Jupiter, the king of the gods, is in love with her.
French Baroque operas in general tend to be less frequently performed because they can be more difficult for audiences — at least American ones — to embrace, and this one is almost unknown to general operagoers. "It's very rarely done and usually done only by specialists," Wedow said. "I say I'm doing Rameau's Platée at Des Moines Opera, and there is 15 seconds of silence."
But Egel, who became Des Moines' top leader in 2013 after spending his career with the company, is unconcerned. The work has been on his wish list for several years and was originally scheduled for 2020. It got pushed back to this season when the company was forced to cancel live, in-person performances last summer because of COVID-19 restrictions. "The piece has always fascinated me – its story, how it came to be, the music," Egel said. "But one of the things that really drew me to it was the fact that it was a comedy, and I wanted to do something as a first foray into Baroque music that was lighter in spirit and comical."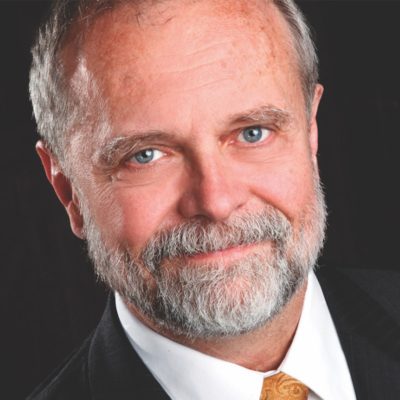 Italian Baroque opera, which was commercialized early on, tended to put an emphasis on solo singers and theatrical effects and typically incorporated smaller orchestras and limited choruses or none at all. But French Baroque opera, which was shaped by Louis IV (who loved dance and spectacle and was supported financially by the court), involved much larger forces, including ballet ensembles, big choruses, and more substantial orchestras.
Other differences can be heard, for example, in the musical ornamentation. Such decoration tended to be more restrained in French opera of the era, said Wedow, a period specialist, as opposed to its "more overt, extroverted, and in-your-face" Italian counterpart. What distinguishes Rameau is his adventurousness. "In Rameau, you push every harmonic boundary," Wedow said. "There are dissonances all over the place."
Des Moines will be using a 31-piece modern orchestra for Platée, but it will strive to perform in a lighter, more buoyant period style. Wedow and the company's orchestra librarian, Cynthia Stacy, have marked the parts to show the musicians how to shape phrases and execute the necessary ornamentation. At the time Rameau wrote this music, the players would have been very familiar with the style, and the composer would likely have been leading the orchestra, so such notations were not needed. "It's a lively, intensely exciting and energized style of music-making," the conductor said. "There's nothing passive about Baroque music."
Adding a layer of interest to the musical accompaniment will be the use of two harpsichordists – French Baroque specialist Dylan Sauerwald, who will back the recitatives with cellist Kevin Kunkel, and Yasuko Oura, who has been a member of the company's music staff since 2009. She will join the orchestra in the ensemble sections and amplify Sauerwald in some of the recitatives. "When they play together, you can have this incredible, bristling, exciting sound from the two harpsichords. It will be fun," Wedow said.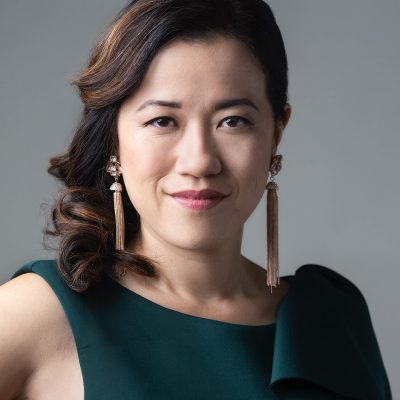 Because the work will be performed on modern instruments, the tuning will be set at the now-standard 440 cycles a second, a whole tone higher than the 390 cycles a second that Rameau would have been used to. Because he wrote the central role for an haute-contre, or high tenor voice, this one-tone elevation can make an already tricky role almost impossible to sing. So Wedow is employing a modern edition of Platée created by conductor Nicholas McGegan that transposes some of the tenor's notes down, putting them where Rameau intended them to be and making the opera singable today. Wedow used this score when he assisted in 2000 on a production of Platée at New York City Opera that was staged by choreographer Mark Morris.
From the start, Des Moines Metro Opera wanted to look at Platée through a modern lens. "We are an American summer opera festival," Egel said, "that uses American musicians and singers. We are not a period company."
That said, stage director Chas Rader-Shieber, who is something of a Des Moines regular, is quick to clarify that only the prologue has been shifted to a contemporary setting. In relating the main body of the story, the production looks back to the theater of Rameau's time, with traditional stage effects vs. anything "fancy-schmancy digital." "It definitely riffs on the 18th-century more than anything else," the director said. "I think that was important. Sometimes, music has to look like it sounds a little bit, and we wanted to embrace that."
The big concession to today's sensibilities is the production's approach to the opera's central comedic conceit, which Rader-Shieber sums up as essentially: It's fine to make the ugly girl the butt of the joke as long everyone gets a good laugh out of it. "That's bad," he said emphatically. "That's horrible. You can't do that." So, before the company committed to the work and he agreed to stage it, the director wanted to find a way to mine the opera's many strengths and make it morally defensible at the same time.
Rader-Shieber conferred with his frequent collaborator, scenic and costume designer Jacob A. Climer, who often serves as his sounding board, and they agreed that if a joke is to be played on someone, there needs to be some purpose behind it. Without altering the libretto, Rader-Shieber has managed to reorient the story in such a way that the usually ugly swamp creature is actually quite beautiful. "Her vanity is at the center of her cruelty and her haughtiness," he said, "and she is brought down to size because vanity deserves to be punished in a way."
Portraying Platée is Taylor Stayton, an Omaha-based tenor who began his professional career with Des Moines in 2011 and is returning to the company for the fourth time. Like most of the cast, it is his first time performing this work, and he did not need much persuasion. "How many times do you get the chance to portray a frog princess, right?" he said. "It's just not something a guy gets to do very often." As part of the role, he wears knee-high stilettos and a corset. "He is a superb singing actor, and he has to go through a transformation into a beautiful woman," Rader-Shieber said. "There has to be some sacrifice, and he has made it, and he looks like a million dollars, I have to tell you."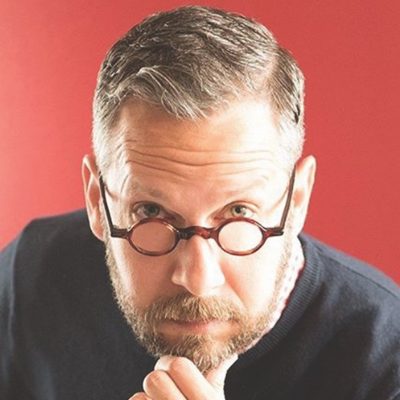 In a typical season, about 65 percent of Des Moines' audience comes from Iowa. In 2019, the company drew people from 40 states and four countries. Egel said Des Moines has cultivated a spirit of adventure in its audiences, wherever they're from, and he is not worried about Platée being a hard sell. He thinks attendees are actually going to "adore" it. "The visuals will be extremely compelling," he said. "I think the music is marvelous. The story is great. The story will reach people."
Although Des Moines might not have the kind of widespread recognition of other summer companies like the Santa Fe Opera or Glimmerglass Opera, it is well respected within the field, and alumni from its apprentice program can be found at companies around the country.
"I think this is a very special company," said harpsichordist Oura, who teaches collaborative piano at Northwestern University in Evanston, IL, and has worked with many companies, including Lyric Opera of Chicago. "Michael Egel, our current general director, has done a wonderful job of building and growing this company. I love his ideas, and I love his casting. I think we make magic happen here in the middle of Iowa."
Kyle MacMillan served as the classical music critic for the Denver Post from 2000 through 2011. He is now a freelance journalist in Chicago, where he contributes regularly to the Chicago Sun-Times and Modern Luxury and writes for such national publications as the Wall Street Journal, Opera News, Chamber Music, and Early Music America.