by Donald Rosenberg
Published November 18, 2019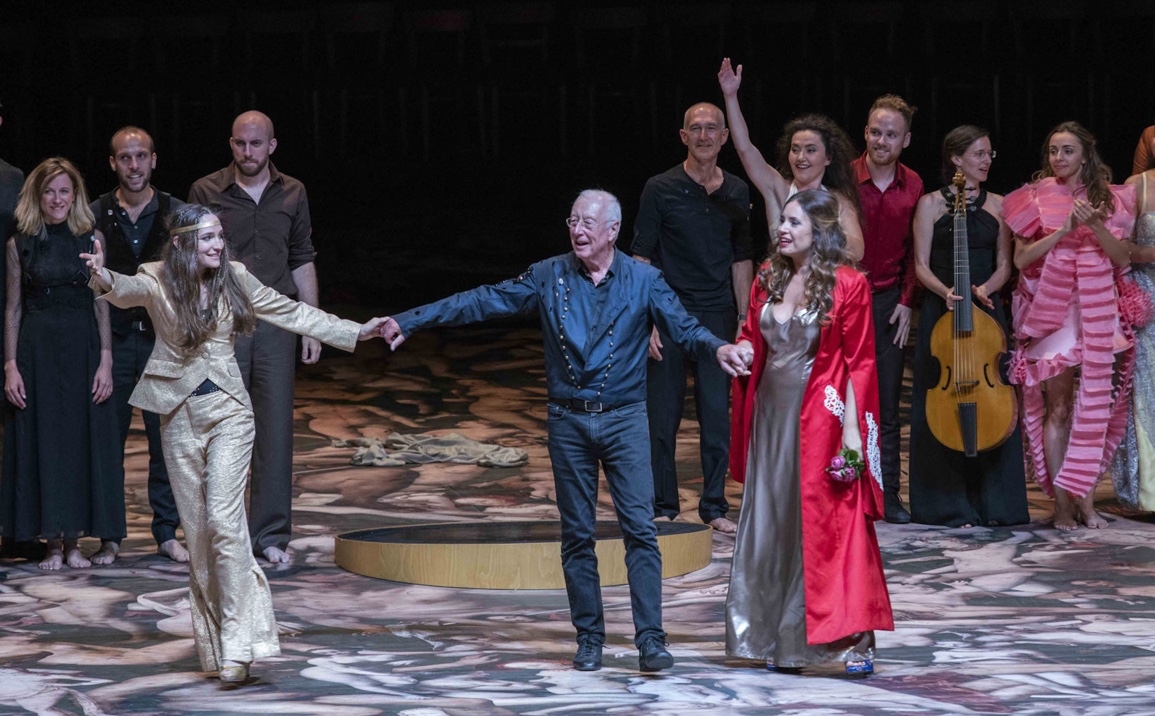 Monteverdi: L'Incoronazione di Poppea. Sonya Yoncheva, Kate Lindsey, Stephanie d'Oustre, etc. Les Arts Florissants (William Christie, musical director). harmonia mundi HAF 8902622.24
Claudio Monteverdi's L'Incoronazione di Poppea has been preserved for posterity numerous times, both in the studio and live performance, on recordings and videos. Now comes a release that presents the same performance from two perspectives. The 2018 Salzburg Festival production of Poppea featuring a dynamic international cast and the ensemble Les Arts Florissants with founding musical director William Christie can be experienced by way of compact discs and DVD, which are contained in the same harmonia mundi package.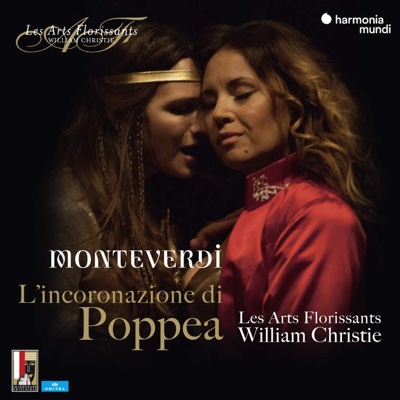 Both versions are compelling, in strikingly different ways. The compact discs allow the listener to savor Monteverdi's sublime music in its purest form, the interactions between voices and period instruments balanced to expert effect and the quality of the artists never in doubt. The moral and political dilemmas and human vulnerabilities that lie at the heart of Poppea are heightened by the impassioned characterizations and vibrant instrumental playing.
Another world comes into focus when the DVD version seizes your attention, often without wanting to let go. The production is the first opera staged and choreographed by the Belgian artist Jan Lauwers, who doesn't always appear to trust Monteverdi and librettist Giovanni Francesco Busenello. He has populated the stage not just with the work's characters, but also an ensemble of dancers (occasionally nude) who are kept busy through much of the performance as a sort of kinetic Greek chorus (though in ancient Rome). A central circular platform is always occupied by a spinning dancer, no matter what the dramatic moment requires.
These images tend to distract from the intense confrontations that make the opera such a powerful and moving piece of musical theater. Even as the ambitious Poppea and Nerone pledge their love and destroy those around them, the dancers continue to interrupt the flow of emotions so eloquently portrayed in the voices and instruments.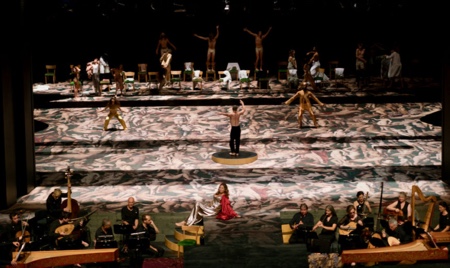 There are compelling moments on the DVD that are only suggested on the compact discs, especially whenever the hypnotic power couple of soprano Sonya Yoncheva (Poppea) and mezzo-soprano Kate Lindsey (Nerone ) are plotting or pining for one another (their final duet, "Pur ti miro," is transcendent), or when the remaining singers, all superb, bring nuanced and vivid depth to their characters.
In both versions, the players of Les Arts Florissants illuminate every turn of phrase, adding a spectrum of colors to the recitatives and arias, with harpsichordist Christie serving as equal partner, rather than conductor. These game musicians sometimes become part of the action as they don headpieces or are behatted by members of the cast. It is a testament to the special qualities the players bring to the score that the biggest round of applause at the end goes to them, and not the singers. You won't know that if you only listen to the compact discs, so it's worthwhile taking in both versions, if mainly to experience the musical wonders of Monteverdi's final operatic masterpiece.
Donald Rosenberg is editor of EMAg.