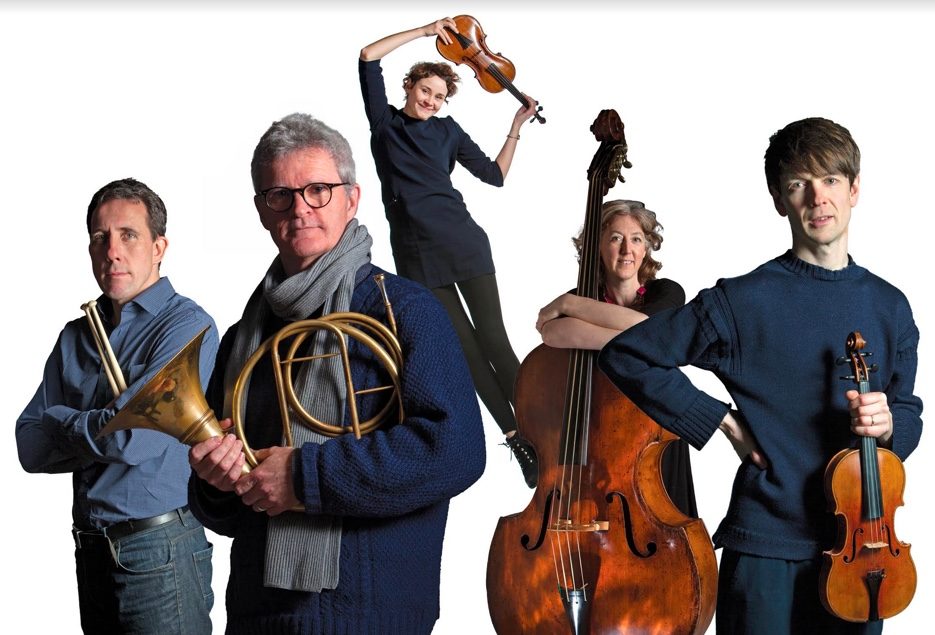 Maybe you love sacred music from the Baroque era, or you're intrigued by the idea of a democratically run period-instrument orchestra. Maybe you're searching for that special frame of mind that certain live performances can bring. Or maybe you'd relish a concert free of cell phones, thanks to some nifty technology that's just now making its way to classical music.
Leave it to the London-based Orchestra of the Age of Enlightenment (OAE) to check all of those boxes during a brief trip stateside this month, with performances in New York City and Oberlin, OH.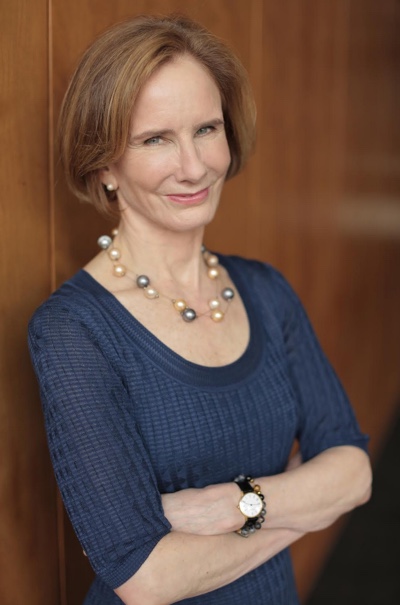 First stop: Alice Tully Hall on Nov. 21. Joined by conductor and keyboardist Jonathan Cohen, sopranos Katherine Watson and Rowan Pierce, and countertenor Iestyn Davies, the OAE and its Choir will bring Pergolesi's Stabat Mater and Vivaldi's Gloria in D major, RV 589, to Lincoln Center's White Light Festival, which marks its 10th anniversary this year.
The festival's central theme is how art can illuminate our interior lives and connect us with others. "It's somewhat counterintuitive, but the more centered you get — however you want to define that — the more connected to other people you feel," said Lincoln Center artistic director Jane Moss during a telephone interview.
Through events across many disciplines, the festival examines different parts of the self. "Obviously, one piece of it is spiritual, which is where the OAE program comes in," Moss said.
Cohen weighed in during a separate phone call. "I think Pergolesi gives a sense of reflection with that very famous opening movement," he said. "There's a deep religiosity in that piece. And the Gloria is just incredibly joyful. It's Vivaldi at his best — vivacious and energetic, with lots of funky rhythms. So, it's almost two sides of the coin, the reflective and the joyful."
Four hundred and thirty miles from Lincoln Center, almost directly west, is Oberlin College's Finney Chapel, where the OAE and its musical guests will find themselves the next evening, Nov. 22, for an appearance on the Oberlin Artist Recital Series. In between Pergolesi and Vivaldi will be one addition to the program: Tomaso Albinoni's Concerto No. 2 in D minor, Op. 9, featuring baroque oboist Katharina Spreckelsen, one of the OAE's two principal oboes. As a purely instrumental work, the Albinoni adds variety. It also highlights the "marvelous" Spreckelsen, Cohen said, and offers a nod to history. "One of the major forms of the Baroque repertoire is the concerto," he said, adding that the genre began with the concerto grosso, then "refined down to single-instrument concertos."
COHEN & THE OAE
The Orchestra of the Age of Enlightenment doesn't hold back on who they are. The ensemble was founded in 1986 by period-instrument players who were, as their website states, "determined to free [themselves] from the shackles of working under an all-powerful music director and take charge of their own destiny." They pick their repertoire and choose a conductor for each occasion, if they need one at all.
There can't be many better fits for the OAE than Cohen, in part because he played cello in the group early in his career. "It's an orchestra that I owe a lot to, and I learned a lot from them," he said. He first conducted them at Glyndebourne, where they serve as associate orchestra. (They're also a resident orchestra at Southbank Centre.) "It's always nice to come back now in a leadership capacity," Cohen said.
Perhaps more importantly, his approach to leadership overlaps with the group's own philosophies. "I like to share the responsibility of the score with the musicians," Cohen said. "I don't know whether it's true, but I like to think that maybe the chamber-music approach is the right aesthetic for music before late Beethoven." That idea also informs his roles as music director of Les Violons du Roy (Quebec) and artistic director of Arcangelo (U.K.).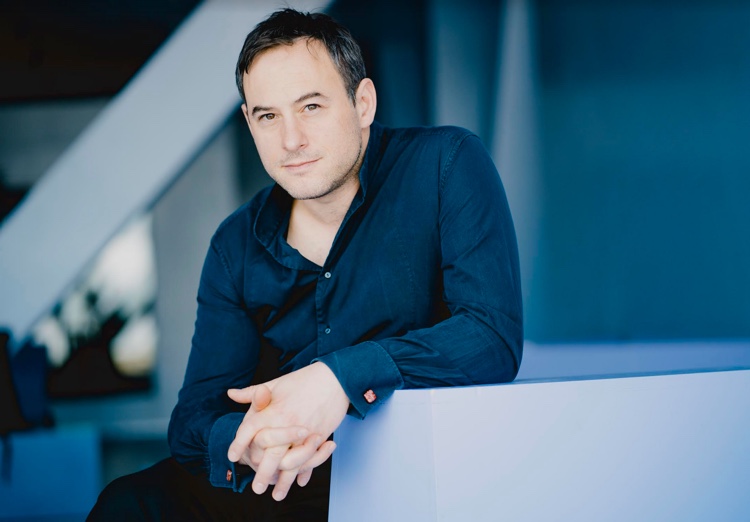 At Lincoln Center and Oberlin, Cohen will conduct from the harpsichord and the organ. "I'll probably wave my hands when they need to be waved," he said. He has a few other techniques up his sleeve. "You can do a lot of conducting with your eyebrows, and actually people really hear what you do with your instrument, too." It's a tradition from the Baroque era for an instrumentalist to do the conducting. "There never used to be this idea of a silent stick on the podium," Cohen said. But as orchestras grew in size, that "silent stick" became useful. "It's just a matter of what the music needs," he said.
For the record, Cohen isn't one to call other methods of working wrong. The chamber-music-inspired approach is just the way he likes to go about his business. "And most of the time it works, I think. I enjoy it."
PHONES, ART & TIME
Immersing yourself in a work of art is what the White Light Festival is all about, but that can be hard to do in a time when technology is always calling. This year at the festival, four events — including the OAE concert — feature a system known as Yondr to keep electronics silent, stowed away, and off your mind.
After their tickets are scanned, audience members will have the option to lock their smart devices in a Yondr case. They'll hold onto their own case and can head to a designated area of the lobby to open it.
Yondr is not uncommon in the worlds of popular music, theater, and comedy, but this year's White Light Festival marks the first time the service has been used at a classical-music concert — probably. "We believe that to be the case," Moss said. "We don't know anybody else [who's used it], let's put it that way."
Of course, Yondr prevents the types of disruptions that affect an entire audience and the performers. But to Moss, it also benefits the individual to psychologically turn off a device. "It really is about disconnecting in a profound way," she said. "I do think it puts people in a more receptive frame of mind."
Interestingly enough, cell phones almost never go off at the White Light Festival, according to Moss. To her, that made it the perfect place to introduce Yondr. "The festival is already about disconnecting from your device, so it will seem less out of the blue," she said.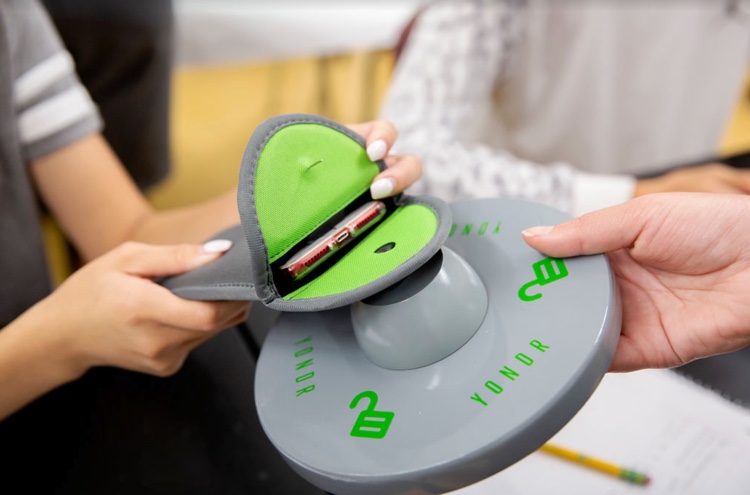 Cohen also gave the idea a thumbs-up. "You get a whole different level of experience when you're really focused on the music," he said. "In this day and age, we're really a bit enchanted by these phones that do everything for us all the time. It's a good chance to have a little detox for an hour or so, and why not?"
Moss, who admittedly is "not a huge device person," called cell phones an "addiction" and an obstacle to engaging with art. She noted how they've trained us to expect everything fast. "We've all experienced this now — how waiting eight seconds for something is long," she said. "You want to take your thing and throw it out the window because it's so slow."
But art — she said, pausing — is all about slow. "There's this quote that might sound like an exaggeration, but it is what I believe," she said. "I don't think there's a single work of art that can be comprehended swiftly. Not a great poem, not a great painting. And the more time you spend with them, the more that is revealed. They have a kind of infinite horizon within them."
People often say that great art transports you — but where to? Moss believes it's to a different place within yourself. "You're being stimulated by the incredible occasion on the stage, but it is something that is really happening inside you," she said.
Now, in a time of "endless noise and conflict and non-enlightenment," Moss finds the White Light Festival and the ideas behind it to be more relevant and compelling than ever.
"As the world gets more stressful," she said, "there is a refuge inside yourself being offered by art."
Tickets for the performance at Lincoln Center are available here, and for the performance in Oberlin here.
Jarrett Hoffman is assistant to the editors at ClevelandClassical.com and served as a fellow at the 2014 Rubin Institute for Music Criticism. As a clarinetist, he performs in the Hudson Valley and New York City and runs a private studio.