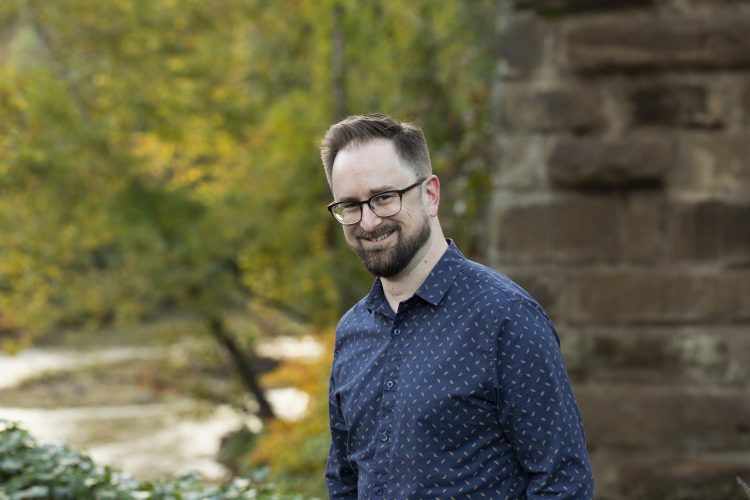 On behalf of our Board of Directors, I am thrilled to welcome David to EMA. His deep experience in our field as a multi-instrumentalist, scholar, educator, and administrator will serve him in good stead as we work to build a thriving, inclusive, future-oriented organization that serves the early music community of the 21st century." —Derek Tam, Board President
David takes the helm of EMA as its sixth executive director, and previously served as executive director of Shenandoah Valley Bach Festival and Charlottesville Chamber Music Festival, both in Virginia.
As artistic director of Early Music Access Project, David plays Baroque violin and vielle and transforms thoughtful research into dynamic programming. In 2020, David was awarded a fellowship with the Robert H. Smith International Center for Jefferson Studies to investigate the repertoire of free and enslaved Black musicians associated with Monticello, culminating in an ongoing series of live and virtual concerts, the "Expanding the Narrative" web series, and an executive producer credit for the feature film Black Fiddlers (in production).
David is a founding member of Alkemie, a medieval ensemble based in New York City, with whom he has appeared at Indianapolis Early Music Festival, Music Before 1800, and Amherst Early Music Festival. He was also founding artistic director of Charlottesville-based Baroque ensemble Three Notch'd Road, and has performed with Washington Bach Consort, Mountainside Baroque, North Carolina Baroque Orchestra, and as featured guest artist for the Bach-Handel Festival at his alma mater, Shenandoah University. He is a 2017 recipient of Shenandoah Conservatory's Rising Stars Alumni Award.
"I'm thrilled for this opportunity to lead Early Music America and look forward to advocating on behalf of our membership and our entire field. Whether you are an aspiring student musician, a dedicated amateur, a seasoned professional, or an avid concertgoer, I want EMA to be a place where your voice is heard and your work is supported." —David McCormick
David will begin his position on November 15 and can be reached at davidmccormick@earlymusicamerica.org or (412) 642-2778 ext. 202.
Find David on Instagram: @davidryanmccormick