by
Published February 17, 2017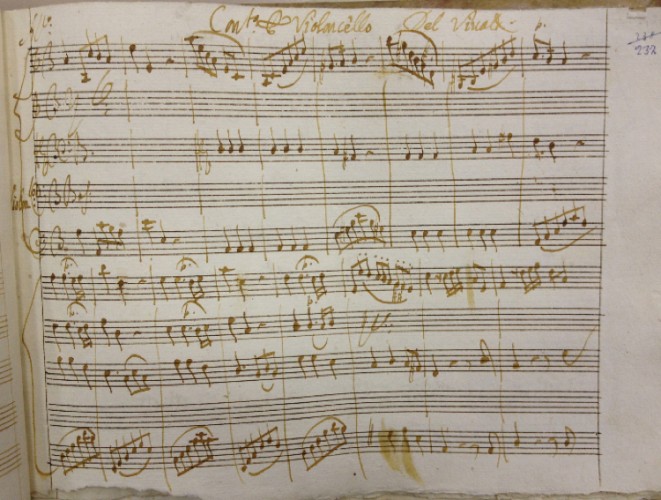 Vivaldi: Seven Cello Concertos
Guy Fishman, cello; Members of the Handel and Haydn Society
Olde Focus Recordings FCR 907
By Mike Telin
CD REVIEW — After cellist Guy Fishman was given a recording of Vivaldi cello concertos at age 12, his life was forever changed. In the liner notes for his new recording, Vivaldi: Seven Cello Concertos, Fishman writes: "I burned to play this music. Vivaldi had sold me on the cello, and I hope to pay him sufficient tribute, in what modest way I can, when I return to his music time and time again." Without a doubt, not only is this recording a "sufficient tribute" to the Red Priest, but Fishman's brilliant performances also would bring a smile to the composer's face if he were alive to hear them.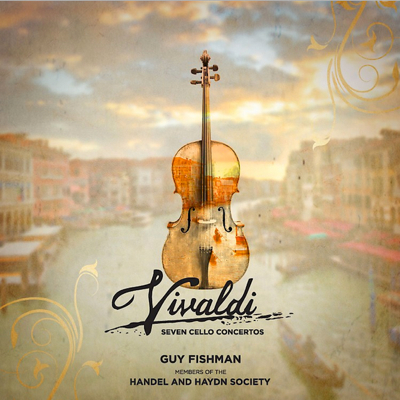 Obviously, the Israeli-born cellist is as inspired as ever by Vivaldi's music. The youthful exuberance he brings to each concerto, combined with his keen sense of phrasing and extraordinary technique — especially his bow arm — makes this CD a feast for the ears. The album should also put to rest the notion that Vivaldi wrote one concerto five-hundred times: Fishman finds all that is individual about each of these works.
The cellist and a top-notch, seven-member ensemble from Boston's Handel and Haydn Society open with the spirited concerto RV 403 in D major. As he does throughout the recording, he produces clean, crisp articulations during the faster movements, while long, lyrical phrases define the slower sections. In RV 418 in A minor, Fishman tosses off the first movement's rapid string crossings with flair. His cadenza during the Largo is heartfelt and pensive.
Both soloist and colleagues sound spectacular in the concertos in C minor, D minor, and B minor (RV 401, 405, and 424), but their irrepressible account of RV 410 in F major is the highlight of the recording. The rhythmic strumming of theorbist Paula Chateauneuf adds extra panache to the fast movements and her delicate plucking creates a serene beauty during the Largo.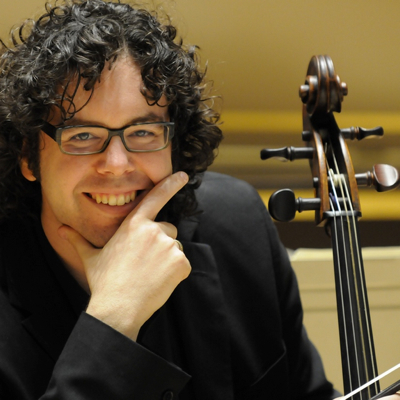 The disc concludes with the dazzling RV 413 in G major. Here, Fishman performs the fast scales and trills in the Allegros with aplomb while bringing an elegant vocal quality to the Largo.
A bonus feature of the album is Fishman's personal liner notes, in which he ponders such questions as: What was Vivaldi's character? How did the composer feel about his job at Venice's Ospedale della Pietà. Did he feel conflict between the call of the muse and that of the church? Fishman also addresses how advances in technology brought the cello out of the continuo section and into its new role as a solo instrument.
The sound quality of the disc, released on Olde Focus Recordings, is both excellent and intimate, giving the impression that the musicians are performing in your living room. Perhaps this CD will inspire another 12-year-old cellist to discover this glorious music.
Mike Telin serves as Executive Editor at ClevelandClassical.com and team-teaches classes in Music Criticism at Oberlin College and Conservatory.
Recent EMA Recording & Book Reviews
Jeannette Sorrell's adaptation of Handel's popular 'Israel in Egypt' cuts, re-orders, restores, and replaces music and text throughout the oratorio. But Handel didn't leave us with a 'definitive' edition, and Sorrell's version is so artistically logical that someone new to the work might not know anything is missing. Apollo's Fire and the outstanding vocal and instrumental soloists make a compelling case.
People who love Wagner operas can separate his music from his toxic beliefs. Yet J.S. Bach's 'superlative ability to move listeners' and status as 'a pinnacle of Western art' brushes aside the composer's harsh theology and often intolerant personal philosophy. In this collection of essays, Bach scholar Michael Marissen warns us to 'not soften or assimilate this figure to our own preferences, no matter how much we find inspiration, solace, or transcendence in his art.'
Trumpet soloist Josh Cohen and Ensemble Sprezzatura bring together regal flair and expressive grace with 'Altissima,' exploring the varied colors and dimensions of the high Baroque trumpet. The recording makes an ideal introduction to myriad trumpeting styles through mostly unfamiliar repertoire.