by
Published March 11, 2016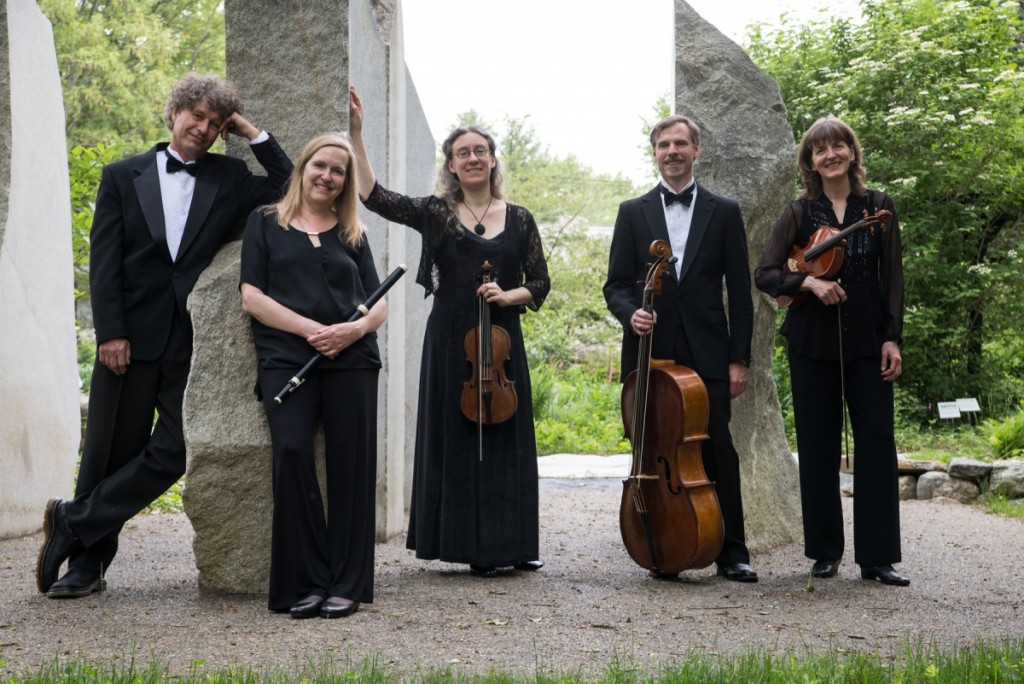 contributed by Benjamin K. Roe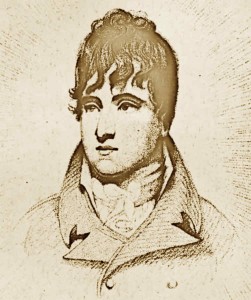 Themed programs are common enough in the concert hall these days, but how about an ensemble that presents themed seasons? Such is the case with the Musicians of the Old Post Road, who are spending their entire season Going Green – both in their concert programs as well as in the great outdoors.
Tonight, for example, the Post Road players are presenting a program called Easy Being Green, featuring early works by young (e.g., "green") composers destined for greatness. Mozart, who wrote his first compositions shortly after his fifth birthday, is a natural for any such program, and sure enough, they're going to play an underaged Piano Trio by Amadeus. The teenaged Beethoven will be represented by a Trio of a different sort, written for flute, bassoon and piano.
Also on the program will be an early work by Johann Nepomuk Hummel, celebrated in his time as a student of Mozart, disciple of Haydn, and rival of Beethoven…and almost entirely forgotten today, save for his catchy Trumpet Concerto.  Not to mention a sonata by a virtually unknown English composer of the era named George Frederick Pinto, who never made it out of his "green" years – he died before his twenty-first birthday  – but has of late been championed by such renowned musicologists as Nicholas Temperley:
My first feeling when I came upon Pinto's sonatas was one of unbelief. Surely only trivial or pretentious music could come from obscure contemporaries of Beethoven, from those 'sonata-manufacturers' and purveyors of musical chaff and hogwash. Surely, above all, no English composer of the period…could possibly be worth a second glance.

How astounding then, that an English youth who died in 1806 at the age of twenty could have produced, among other things, several sonatas that bear comparison with those of any contemporary save for Beethoven himself….Pinto was in truth, a genius.
Pianist George Wakefield, who has recorded several of Pinto's works, adds,
I challenge anyone listening to this music "blind" to place it accurately, as to country or date of composition, let alone as to composer. Clearly it is young man's music; often neurotic, passionate, showing a welter of influences not always quite welded into a homogeneity, but always fresh and intriguing.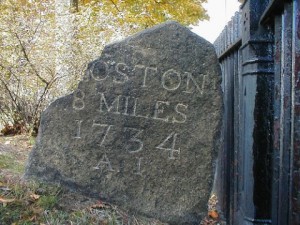 Returning to our green theme, suffice it to say that Pinto was a budding composer who never quite bloomed.  And just the right type of composer to be featured by the Musicians of the Old Post Road, who take their name – and their musical philosophy – from the time when America was a "green" nation. Founded by Artistic Directors Suzanne Stumpf and Daniel Ryan, the Boston-based band began by presenting period-instrument performances in the historical buildings (such as meetinghouses, churches, mansions, and museums) that line the old Boston Post Road, the first thoroughfare connecting Boston and New York City, dating to the 1670s. Similarly, the ensemble's repertoire stretches from the late-17th to the mid-19th century, mirroring the era of the Old Post Road's preeminence.
Now, in their 27th season the ensemble has, err, "branched out" to embrace not only the buildings, but also the landscape along the historic corridor. In addition to their Green-themed programs (after Easy Being Green comes Green With Envy), the Musicians have joined forces with four area environmental organizations (the Sudbury Valley Trustees, the Tower Hill Botanical Garden, and selected properties of the Massachusetts Aubudon Society and the Massachusetts Horticultural Society) to raise awareness of their work and offer cross-promotional benefits. No word yet on whether Kermit the Frog wil make an appearance, though we understand he plays a pretty mean lute.
While you ponder that, let's peruse a Pinto performance by Irish pianist Míċeál O'Rourke.
And for good measure, soprano Kristen Watson joining the Musicians of the Old Post Road in a recording session of Bononcini's "Nightingale" aria.
Recent EMA Features
Meet Nuova Pratica, a stylish ensemble with a progressive-retro attitude. They reject the notion that everything's already been said in the Baroque language. By re-opening the book on Baroque composition, their new works are at turns fresh, varied, and imaginative.
The innovative, cross-cultural work of Salamone Rossi, a Jewish musician at the Gonzaga court in Mantua, has long stirred controversy and strong opinion. The Bay Area's Philharmonia Baroque Orchestra will perform Rossi's 1623 'Songs of Solomon,' a set of Psalm settings in Hebrew in the Italian polyphonic style.
With the season in full swing and the holidays fast approaching, it's a good time to revisit one of the most-read EMA stories of 2023. First published in January, it's a top-10 list of "home stay" dos and don'ts. An early-music host shares his tips for making a home stay easy and low-stress for everyone. Share it with anyone who invites musicians into their house...and traveling musicians will be grateful.