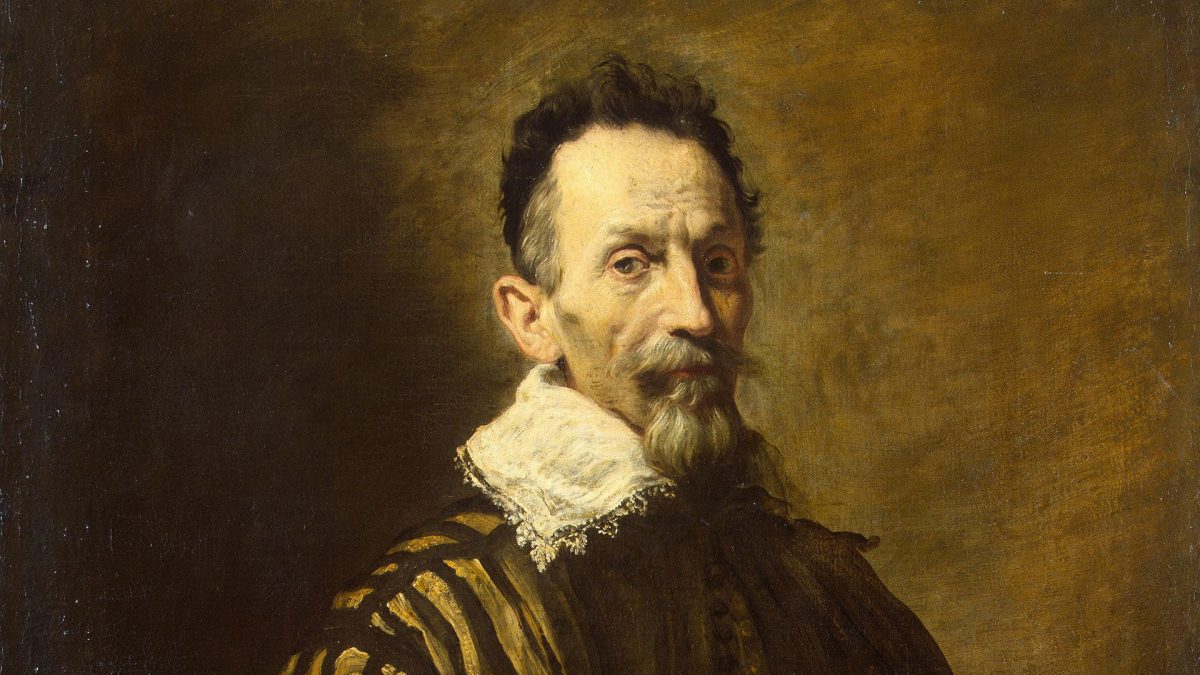 Monteverdi: Complete Madrigals. Delitiae Musicae. Naxos 8.501505 (15 CDs).
Claudio Monteverdi (1567-1643): The Complete Madrigals, Book 7. ARTEK. Zefiro Recordings ZR110 (2 CDs).
For Early Music America's readers, Claudio Monteverdi hardly requires an introduction. Born in Cremona in 1567, he was a published composer by the age of 15. Within a year, he had published his first volume of spiritual madrigals. It would be his secular madrigals, though, that would help to redefine not only the genre but also the very rules and priorities of composing music in the 17th century.
Over his lengthy career, Monteverdi published no fewer than eight books of madrigals. The first was in 1587, when he was on the cusp of 20 and looking for employment, the eighth more than 50 years later, by which point he had an established reputation as a composer in every major genre and numerous international patrons. These works proved to be quite popular, so much so that his earlier books of madrigals were reprinted multiple times, and individual works were published in other people's collections. A ninth book of madrigals was published posthumously, containing both previously unpublished works and selections from earlier volumes.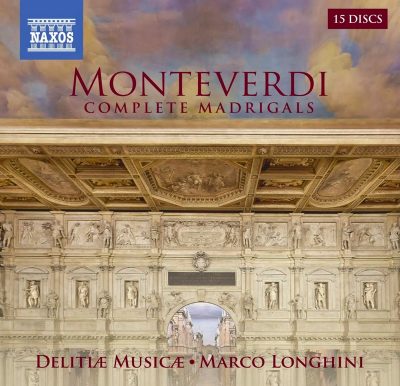 In the earlier 16th century, a madrigal was, for many, a catch-all term for all sorts of secular song forms, styles, and subjects; in early collections, lighthearted, rustic three- and four-voice works sit alongside Petrarchan verse. As the century progressed, the number of voices increased, as did a heightened sense of textual expressiveness borne out through sensitivity to text declamation and an experimental approach to chromaticism; simultaneously, a lighter version for fewer voices remained exceedingly popular. Monteverdi began to compose madrigals at a transitional moment for the genre. His earliest works were a blend of lighter pastoral texts and weightier emotional ones, set to some striking harmonic twists. His second and third books, published just three and five years later, respectively, already show a freer sense of expression and intensity.
At this point, Monteverdi stopped writing madrigals for more than a decade, choosing instead to focus on other genres. His style changed significantly in the intervening years; the works he published in his fourth and fifth books (1603 and 1605) reveal a marked increase in dissonance and chromaticism, unusual harmonic choices, a predilection toward textural contrasts, and impassioned rhetorical delivery. The latter book is best known to students of music history for beginning with the infamous "Cruda Amarilli," the work the theorist Giovanni Maria Artusi condemned in public writing some years earlier; it was in response to Artusi's frustration that Monteverdi and his brother described the "seconda pratica," the new style of writing that privileged textual expression over the "prima pratica" rules of counterpoint.
This book was a turning point in other ways: Monteverdi included long sections for one, two, or three voices within the fuller polyphonic texture, added instrumental accompaniment, and, perhaps most surprisingly, composed solo madrigals with basso continuo. These trends continued throughout the rest of his books of madrigals, though in later publications his instrumental requirements grew more complex, he experimented with contrasts between solo or duo and choral passages, and his vocal writing grew more virtuosic, all evoking the same kinds of operatic strides he was taking on stage.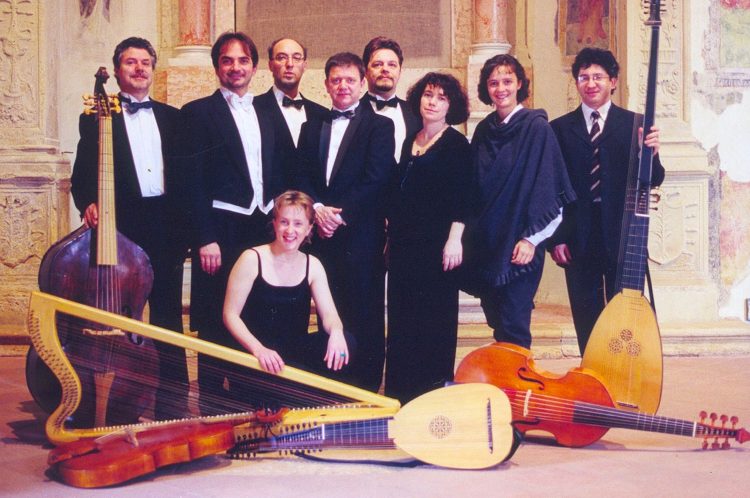 In these nine books of madrigals and the handful of individual works preserved elsewhere, we hear Monteverdi's entire trajectory from youth to maturity and beyond. We hear, too, the substantial shifts in musical priorities from the late 16th to the mid-17th centuries, ones that Monteverdi both emulated and inspired. To take on the task of recording this monumental body of work, then, is equally monumental, and thus few ensembles have done it; some that come to mind are La Venexiana (2008) and, more recently, Le Nuove Musiche (2019). Much more commonplace are recordings of individual books, such as the 2020 release by ARTEK of the complete Book 7. With the 2019 recording of Book 9, the ensemble Delitiae Musicae can be added to the esteemed crowd of ensembles who have recorded the complete madrigals.
Founded in 1992 and directed by Marco Longhini, Delitiae Musicae is an early music ensemble focusing primarily on Renaissance and Baroque works from their native Italy. It would not be too far off base to suggest that this ensemble has a completionist bent; not only did they release all of the madrigals of Carlo Gesualdo in 2013, but in recording those of Monteverdi, a project that began in 2001, they include not just Monteverdi's official published books of madrigals but also his 1632 Scherzi Musicali and all of his madrigals that either were printed in collections by other composers or that survive only in manuscript form.
Excitingly — and surprisingly, given Monteverdi's reputation — several of the latter works are here receiving world premieres (see "Figgi cor" and "Se d'un angel'il bel viso" on disc 1, and the five works from Antonio Morsolino's first book of canzonette [1593] on disc 7). That alone would be sufficient cause to recommend these recordings, whether individually or as a complete set. But the overall quality of the recordings also merit hearty praise. Despite having been recorded across almost 20 years in a variety of locations, the consistency in vocal forces and outstanding production make the 15 CDs in this set feel very much like a unified effort. And while not everyone might wish to listen to the entire collection in one sitting, the wide variety of styles that Monteverdi includes are well matched by the ensemble's sensitivity to text and style, flair for the dramatic, and the excellent instrumental accompaniment. The collection thus takes the listener on a remarkable musical, stylistic, and textual journey, one that pushes relentlessly forward with hardly a dull moment.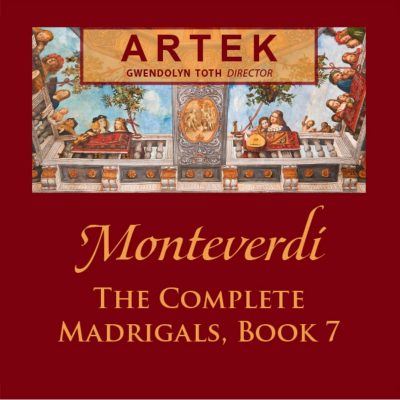 Compare, for example, the languid stretch of the a cappella "Baci, soavi e cari" from Book 1 to the quick imitative bounce of "Io mi son giovinetta" from Book 4, or the concerted "Ahi, che si part'il mio sol" on Disc 1, in which each voice gets its own moment to shine before rejoining the three-voice texture. (This is, by the way, one of the first times the listener gets to hear Walter Testolin's magnificent bass, which is not only one of the finest features of the whole collection but which also will truly shine in the deeper passages and prominent solo sections in the later books.)
Perhaps because I know Monteverdi's later works a bit better than his earlier ones, I found the ensemble to be at its best in the more dramatic, chromatic works of Book 5 onward. The full range of their vocalists is nicely showcased in works like "Dorinda, ah dirò mia" from Book 5, while the instrumentalists have opportunities to be playfully agile in works like "Chiome d'oro," intense and punchy in the excellent "Tirsi e Clori," or sensitively graceful in the opening Symphonia, all from Book 7. For me, their Book 8 is among the best I've heard; their rendition of "Altri canti d'Amor" is delightfully forceful yet flexible, the opening of "Or che'l ciel e la terra" is spellbinding, and their "Combattimento di Tancredi et Clorinda" is particularly convincing.
There is but one major caveat to this exceptional collection: Director Longhini states several times in the excellent accompanying booklets that the use of all male voices is historically accurate, based on the claim that women would not have been permitted to sing such music. However, there is quite a bit of primary evidence, as well as recent scholarship, that demonstrates otherwise; women did sing works such as these; the famous concerto delle donne, for example, were not only known to Monteverdi but likely influenced his compositional style.
This is also the claim that ARTEK makes, albeit circumspectly, in the liner notes to their recent recording of Book 7; without mentioning gender, director Gwendolyn Toth points out that virtuosic singers such as those here were found in courts, cathedrals, and opera houses throughout the 17th century. Her own concerns about authenticity are directed more toward appropriate instrumental forces; with the exceptions of not having access to a tenor viola and of some unclear keyboard terminology, the ensemble has followed Monteverdi's instrumentation specifications. Interestingly, she states explicitly that the ensemble uses proper violones and bass violins, not cellos, an instrument listed in Delitiae Musicae's ensemble.
Despite their differing views on authentic performing forces, the two ensembles share the goal of accentuating the drama, sensitivity, and rhetoric at the heart of Monteverdi's music. For ARTEK, the result is another wonderfully polished performance. The concert-hall acoustics of this recording allow for slightly less reverberation than on the Delitiae Musicae album, creating a warmly intimate setting that simultaneously allows for a certain space or transparency in the voicing. Greatly appreciated, therefore, is the careful attention they give to continuo range and keyboard timbre — listen, for example, to the subtle differences in accompaniment between "Vaga su spina ascosa," for sopranos, and "A che non si conviene," for tenors.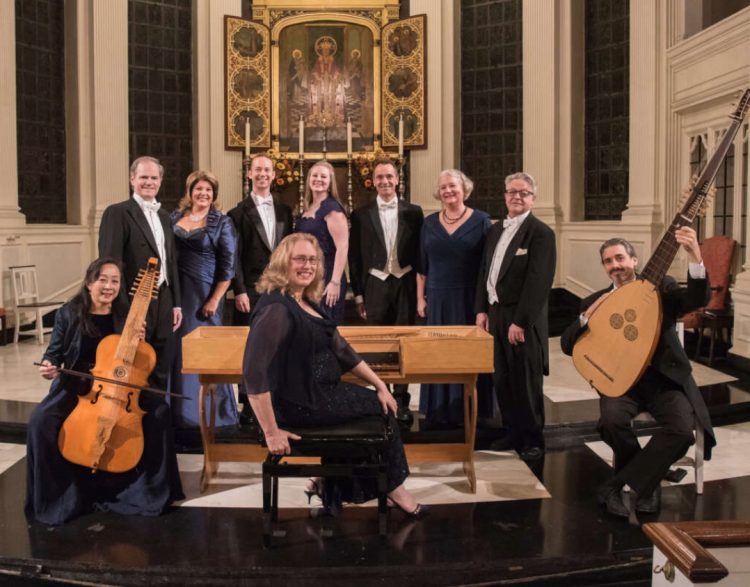 On matters of timbre and tone color, I also appreciated that the album is structured to contrast between vocal ranges and ensemble textures, lending the performances a sense of both variety and momentum. The lower voices are especially convincing in some of the more pointed texts, for example, "Non vedrò mai le stelle," while I enjoyed the sly wink from the women's voices in "Io son pur vezzosetta." I personally found the women's voices here more compelling than some of the countertenor selections on the Delitiae Musicae recording, although that is indeed a matter of personal taste.
Whether one prefers countertenors or women, cellos or bass violins, listening to the collected works in one fell swoop or one book at a time, both of these releases offer a veritable treasure trove to their audience. Between the detailed liner notes and the high quality of the performances, these recordings will certainly draw in even the least experienced listener and reward ad infinitum.
Karen Cook specializes in the music, theory, and notation of the late medieval and early Renaissance periods. She is assistant professor of music at the University of Hartford in Connecticut.