Ancient and modern artforms come together to create
a new work for a modern world.
Seattle, WA ­‑ Early Music Seattle is thrilled to present Pas de Deux (French: "step for two"), with Seattle Baroque and Whim W'Him Contemporary Dance. This concert will have two performances, Friday evening, February 10 and Sunday, February 12 for a matinee at 1:30pm, both at the historic Town Hall Seattle
Rachell Ellen Wong and Olivier Wevers join forces to make a new creation based on J. S. Bach's Concerto for two violins and strings, BWV 1043. Presented with four dancers and the Seattle Baroque Orchestra, Pas de Deux will challenge your expectations of old and new. The program will feature additional instrumental works by Pisendel, Fasch, Telemann, Scarlatti & Durante.
About Seattle Baroque Orchestra
The Seattle Baroque Orchestra is a pocket orchestra comprised of leading-edge artists; it breathes new life into early music through innovative performances and uncommon collaborations. With varied musical programs, SBO engages audiences through world-class productions in a variety of local venues. Our one-of-a-kind concert experiences will turn everything you thought you knew about early music on its head, as we take you on musical journeys that explore new repertoire, challenge the limits of what you thought was possible, and find exciting ways to reimagine the classics.
About Whim W'Him Contemporary Dance
Whim W'Him is an award-winning Seattle-based contemporary dance company founded in 2009 by Olivier Wevers, former Pacific Northwest Ballet principal dancer and choreographer. The company presents all new works and has a mission to be a platform centered around choreography and dance for artists to explore their craft through innovation and collaboration. Since its formation in 2009, Whim W'Him has created more than 50 new contemporary dance works by 30+ global artists.
About Early Music Seattle
Early Music Seattle is the area's largest presenter of early music and related educational programs. Its mainstage events include the Seattle Baroque Orchestra and internationally renowned touring artists. EMS uses early music to enrich cultural heritage via education and outreach and engage new audiences through inclusivity and openness.
Concert Information:
Early Music Seattle presents
Global Connections
SEATTLE BAROQUE ORCHESTRA and
WHIM W'HIM CONTEMPORARY DANCE
Pas de deux
Friday, February 10 | 7:30pm | Town Hall Seattle
Sunday, February 12 | 1:30pm | Town Hall Seattle
Tickets : earlymusicseattle.org
– Event information: https://earlymusicseattle.org/event/seattle-baroque-orchestra-whim-whim-pas-de-deux/
– Early Music Seattle website: https://earlymusicseattle.org/
– About Seattle Baroque Orchestra: https://earlymusicseattle.org/seattle-baroque-orchestra-reimagined/
– About Rachell Ellen Wong, Concert Master: https://www.rachellwong.com/
– Whim W'Him website: https://www.whimwhim.org/
– About Olivier Wevers, Artistic Director: https://www.whimwhim.org/artistic-director/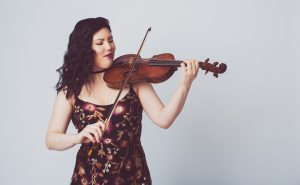 Rachell Ellen Wong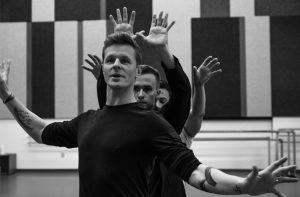 ###