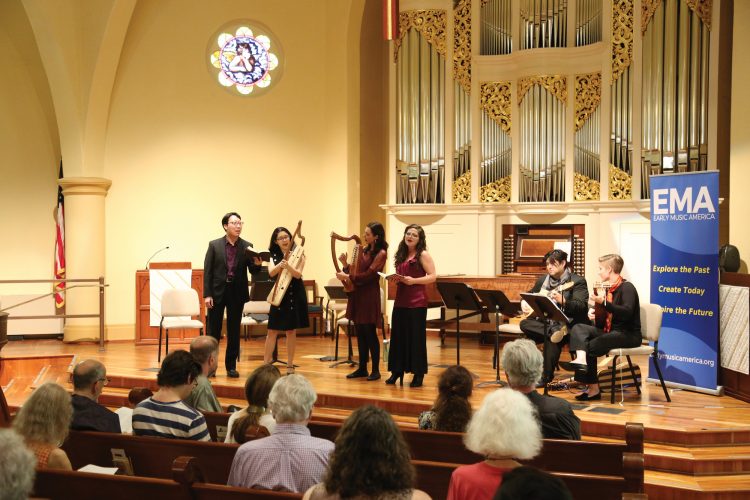 What is a festival?
Depends upon whom you ask. Few would dispute that the word connotates a series of events —performances, lectures, workshops, symposia — packed into a concentrated time period that draws together members of a community or a region or from afar.
Some festivals are grand and international, like Edinburgh, Lucerne, and Salzburg. Others are more modest in scope, if equally stimulating in content and elevated in quality. There are festivals devoted to composers (Wagner at Bayreuth; Mostly Mozart at Lincoln Center, though Wolfgang Amadeus is becoming less prevalent there), opera (Glyndebourne, Munich, Santa Fe, Wexford), and chamber music (too numerous to mention). Some focus largely on resident artists, while others aim to achieve a keen balance between expert local performers and eminent guests with magnetic appeal.
What sets many festivals apart are specific approaches and characteristics. In the world of early music, one can find festivals built around thematic programming and those that embrace a mix of repertoire meant to spice up our artistic lives.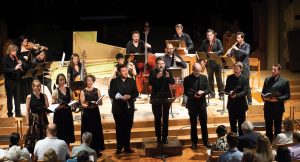 Adopting themes to bring coherence to a festival is favored in certain circles. But Matthew White, artistic and executive director of Early Music Vancouver, which presents the annual Vancouver Bach Festival, sees festivals as "focused celebrations" that need not rely on thematic programming to have a striking impact.
"While I acknowledge that festival themes can be unifying and regarded as 'enabling constraints,' they can also be shackles," he notes. "In the interest of broader appeal and audience building, our approach is more thematically flexible but rigorously committed to the highest quality of period performance and variety that we can afford. If I am honest, I am still more interested in memorable music making than in
'clever programming.'"
White is enthusiastic about the ability of festivals to offer clusters of artistic enterprise. "Having the context of multiple events in a shorter window provides a perspective and engagement that is otherwise hard to achieve with events separated by weeks. The personal and intellectual connections that I make in the context of the Utrecht or Boston Early Music Festivals, for example, are, I think, a result of a sort of 'total immersion.' Having artists around for a longer time also means that you can program things that you might not otherwise be able to afford, seeing as key artists are already in place."
The 2019 edition of the Vancouver Bach Festival in midsummer will be a smorgasbord of events in downtown Vancouver, with J.S. Bach "as an ambassador for other great classical music on period instruments," says White. Along with Bach, this year's festivalgoers will hear music by Chopin, Duruflé, Fauré, Locke, Monteverdi, Mozart, Purcell, Shostakovich, and Strozzi performed on period instruments.
Among the celebrations that pack a bounty of activity into a short period is the Bloomington Early Music Festival, in collaboration with the Indiana University Jacobs School of Music's Historical Performance Institute and Early Music America. Within the space of nine days in May 2019, the offerings will include the Bloomington Bach Cantata Project, multiple concerts by students and seasoned professionals, EMA's Young Performers Festival and Emerging Artists Showcase, the Fourth Annual HPI Conference, and more.
Festival president Alain Barker says "the sentiment behind the Bloomington Early Music Festival is public discussions, the showcasing of where historical performance might be, and what conversations we could be developing in the area of HP in the public's venue.
"Another aspect of the festival I'm particularly excited about is the larger question of what HP is in the world today and how the rich conditions of performance practice engage with other conversations. How do other cultures express or conceive of HP, or what elements of diversity and inclusion do we need to think about as we expand the field?"
Along those lines, Barker is considering novel ideas for the 2020 Bloomington festival, such as exploring early jazz and how historical performance can be examined in multicultural terms. "It's critical that we, in a sense, take the courage to engage in those conversations. I think it's likely HP really needs to come to terms with what that means. We're looking forward to doing so."
Like his colleagues at other festivals that celebrate early music, Carmel Bach Festival artistic director and principal conductor Paul Goodwin sets out to present events in an intense time frame "unlike that which you could experience at a regular symphony or chamber concert.
"I try to create themes, links, and connections, sometimes with a strong overriding theme, sometimes not. With more than 45 concerts in our festival, our themes represent magnets for programming and audience perception, but should never stifle the creativity and variety of those programs. Themes work linearly as well as laterally, so that we continue development programs from year to year as well as harnessing the interconnectivity within that particular year's festival. The joy of festival programming is this underlying latticework of connections; it's a spider web that the audience does not necessarily need to know about, but endeavors to create a feeling of comfort and belonging."
At this year's Carmel Bach Festival, the spider web will wind itself around such magnum opuses as Bach's Christmas Oratorio—in three concerts on period instruments in three contrasting venues with three conductors leading three sizes of ensembles—and Haydn's The Creation. There will be concerts of 17th-century Italian and English music on period instruments, wind and brass music, vocal recitals,
and educational concerts. In addition, the fare will include a theater-dance program featuring actress Francesca Faridany performing extracts from Shakespeare's A Midsummer Night's Dream while Goodwin and the orchestra play Mendelssohn's complete incidental music for the play. For more variety, the festival will offer operatic concerts titled "Saints and Sinners" and a crossover concert of Scandinavian folk and Baroque music led by violinist Edwin Huizinga.
The Indianapolis Early Music Festival transcends a traditional concert-series format by presenting "one-of-a-kind events unique to our festival, collaborations with our local baroque orchestra, young artists, free family shows, and educational outreach events throughout the year," says artistic director Mark Cudek.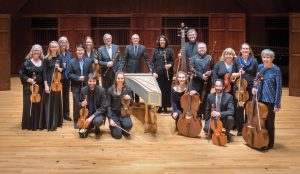 "Each summer, I attempt to provide a series of concerts showing the breadth of early music: music of the high Baroque, the 17th century, the Renaissance, the Middle Ages, and including crossover and traditional music. Although I want our concerts to be appealing to someone who may come to only one performance, I strive to make this a unique event taking place over three weekends. There's rarely a specific theme (at least in terms of composer or nationality), but I attempt to book ensembles that are spontaneous in performance and incorporate improvisation."
The Indianapolis festival presents concerts by young performers, often in collaboration with Early Music America. Cudek instituted a Baroque competition in 2016 for the festival's 50th anniversary and plans to present others on a two-to-three-year basis, alternating instrumental (concertos) and vocal (arias) contests.
In addition to the Montreal Baroque Festival and Vancouver Bach Festival, Canada claims another major festival devoted to early music performed on period instruments: the Lamèque International Baroque Music Festival, which is set for July in Gloucester County, New Brunswick. Founded in 1975 by harpsichordist Mathieu Duguay, the event is now run by recorder player Vincent Lauzer, who was introduced to the festival when he won first prize in the inaugural Mathieu-Duguay Early Music Competition in 2010.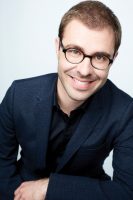 At the Lamèque festival, Lauzer—a member of the recorder quartet Flûte Alors!—focuses on concerts built around themes. The 2015 edition was titled ''Very Baroque'' and followed by ''Larger than Life'' (2016), ''Close to our Roots'' (2017), and ''Royal Concerts'' (2018). This year's theme, "Off the Beaten Tracks," will pay homage to Renaissance and early Baroque composers, as well as to Classicism strongly influenced by early 18th-century compositions.
The festival presents concerts by its own choir and orchestra, La Mission Saint-Charles, which was created in 1985 to celebrate the 300th anniversary of the birth of Johann Sebastian Bach. The orchestra comprises professional musicians, and the choir mixes professional and experienced amateur singers from the community.
Lauzer says ''organizing an event of this importance in a territory where there are very few musicians and venues for the presentation of concerts is a major challenge. Each year, thanks to a dynamic board of
directors and a volunteer committee, a little miracle happens and dozens of singers and instrumentalists make the long trip to Lamèque to present many concerts dedicated to Bach, Handel, Vivaldi, and other Baroque composers. The festival is a most convivial event: The involvement and enthusiasm of the community for its Festival is most inspiring.''
Some 500 miles southwest of Lamèque resides another summer event, the Kennebec Early Music Festival, which presents concerts in Bath and Phippsburg, Maine. The festival is led by George Bozarth, a Brahms scholar and professor emeritus of music history at the University of Washington School of Music who served as artistic director of the early-music series Gallery Concerts Seattle for 27 seasons.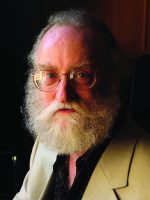 ''Our outstanding features are that we are new—only our third season—and a summer festival devoted entirely to period-instrument performance, unique to Maine," says Bozarth. "This early in our existence, we're still keeping the appeal of our programming as broad as possible to attract audience members with a variety of interests. For many in our audiences, our concerts are the first time they've encounter period instruments. Even for most of our dedicated board members, the sounds of a basset horn, gut-strung strings, and fortepianos are new aural experiences. This season, we're balancing our offerings between two Baroque and two Classical programs."
Achieving a fine balance between repertoire, the musicians' aspirations, and audience satisfaction is partly what makes music festivals both challenging and fulfilling. Dana Marsh, director of the Historical Performance Institute and chair of the Early Music Department at the Indiana University Jacobs School of Music, believes the process is especially rewarding when artists come together—as he helps facilitate in collaboration with the Bloomington Early Music Festival—to share delectable music of the distant past while keeping an eye on the future.
"As far as programming goes, it's my sense that's always going to be a moving target to an extent because the environment's always changing, and what's relevant is always in a state of flux," says Marsh. "But the festival here was started by students as a project, and it was this whole idea of emerging artists. The point was to empower them in a way that can have a tangible effect on the community here and on their leaders as they launch out into the broader national community."
Donald Rosenberg is editor of EMAg