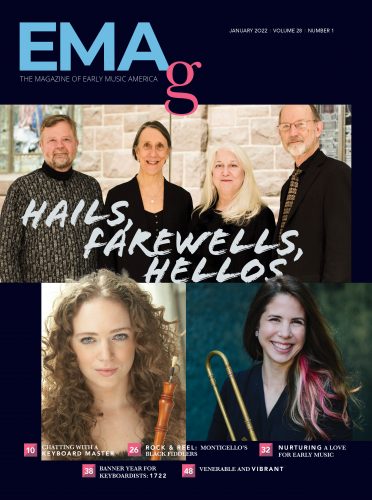 Vol. 28 No. 1; January 2022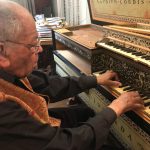 Chatting with a Keyboard Master
by Leslie Kwan
James Nicolson, a harpsichordist and virginalist whose career has extended from performing and teaching to promoting early music, discusses the trajectory of his artistic life.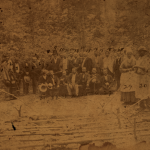 Rock & Reel: Monticello's Black Fiddlers
by David McCormick
Sally Hemings' three sons with Thomas Jefferson, and many others in her extended family, were accomplished musicians. The pieces they played are ripe for modern performance on historical instruments.
Nurturing a Love for Early Music
by Daniel Hathaway
Amherst Early Music and the Oberlin Baroque Performance Institute have embraced musicians ranging from enthusiasts to professionals for half a century.
Canto: Let Voices in Early Music Be Heard
by Judith Malafronte
Many instrumentalists find singers more confident with style than in the past, more flexible vocally, and more expressive with a variety of repertoires. Singers themselves are much less upbeat.
---
Included in the Full Issue
On the Cover: Hails, Farewells, Hellos by Anne Schuster Hunter

Two of America's most admired early-music ensembles, The Newberry Consort in Chicago and Piffaro, The Renaissance Band, in Philadelphia, will soon experience changing of the guards.

Banner Year for Keyboardists: 1722 by Mark Kroll

Both Johann Sebastian Bach and François Couperin wrote seminal collections for keyboards 300 years ago—the former's Well-Tempered Clavier and the third book of the latter's Pièces de clavecin.

Venerable and Vibrant by Kyle MacMillan

With the impending retirement of its artistic director, The Bach Choir of Bethlehem, the oldest such ensemble in the United States, looks forward to the next chapter in its rich story.
From the Editor: Such Sweet Sorrow
From the Board President and Executive Director: Inspiring the Future
The Art of the Amateur: Carrying the Torch
EMA Courant – News from Around the Early Music Community
CD & Book Reviews
EMAg Puzzle by Joshua Kosman
Musings: Glancing Ahead by Thomas Forrest Kelly
Current EMA members can read the full issue of this and previous issues of EMAg.
Please login or become a member today to view the digital issue below.

---