Member
Contact Information
https://www.andrewkoutroubas.com
Location
Antrim, New Hampshire
Early Music Skills & Interests
Cello, Other Bowed Strings, Vielle, Viola Da Gamba
Early Music Affiliations
Administrator, Board Member -Other, Concert Producer, Music/Artistic Director, Performer, Student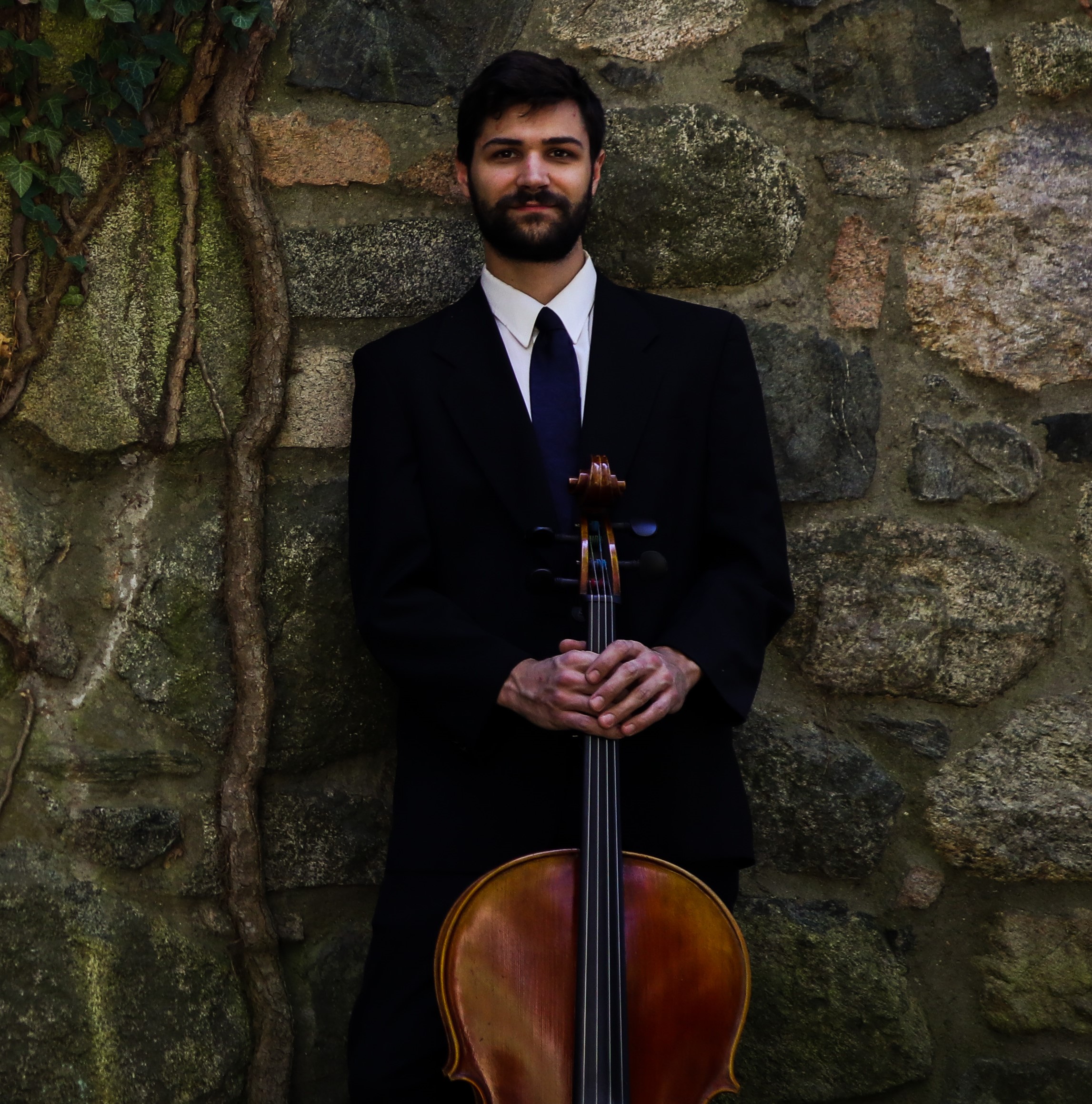 Biography
Andrew Koutroubas, is a multi-instrumentalist specializing in baroque cello. He is an active performer and teacher interested in art and folk music spanning antiquity to the present. As a cellist, Andrew has performed with the Boston Early Music Festival Orchestra, Boston Camerata, Horszowski Trio, Ars Lyrica Houston, Dramatic Voices Berlin in Germany, New Hampshire Philharmonic, New England Symphony, Brockton Symphony, Du Bois Orchestra, the Harvard Baroque Orchestra, Yale Voxtet, Fenway Quartet and Boston String Quartet.
An international performer, Andrew has been heard throughout the United States, and in Germany, Greece, Turkey and Russia. Andrew has performed in venues such as Zilke Hall, Sanders Theater, Faneuil Hall, Massachusetts State House, Kresge Auditorium, Pickman Hall, M. Steinert & Sons Recital Hall, Mechanic's Hall. He also enjoys more intimate concert settings and can often be heard playing in old town halls and taverns throughout Southern New Hampshire. ​
​
With a passionate curiosity for the cross-cultural influences of folk and art music, Andrew travelled to the village of Xoudetsi, on the island of Crete, in 2019 to study music of different modal traditions.
An educator, Andrew has extensive experience teaching students of all ages, abilities and backgrounds. With over ten years of experience, Andrew is proud to have taught students who have been accepted into the New Hampshire All-State Festival Orchestra and gone on to music programs at the Berklee School of Music in Boston, Ithaca College in New York and the University of New Hampshire.
From 2017-2019, Andrew served as the music program director, at the Pine Hill Waldorf school in Wilton, New Hampshire. Andrew continues to be involved in music education and music making at the Pine Hill School as well as in the Monadnock region at large, where he maintains a flourishing studio of private students.
A motivating factor for Andrew's musical activities comes from his desire to share the healing qualities of music and help facilitate an inward sensitivity. Andrew's ultimate goal as a musician is to bring service to the soul in ways only music is capable.
Events
No Events Found.