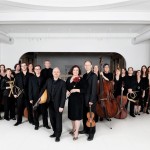 The world is throwing a grand anniversary party this year for one of the most deserving and long-overlooked artists in Baroque music, Georg Philipp Telemann. Everyone seems to be celebrating Telemann's 250th Deathiversary: festivals, broadcasts, exhibitions, tributes, and tours are taking place from British Columbia to Australia.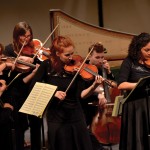 Word is out. Young professional musicians looking for an edge in their game or an extra nudge for their career have jumped at the chance to audition for the Berwick Academy, the intensive education-cum-performance institute that is part of the Oregon Bach Festival.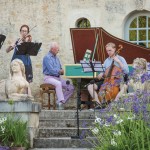 Was it coincidence that in 1979, when William Christie chose a name for his newly formed Paris-based Baroque ensemble, he found one that made reference to flowers, Les Arts Florissants? Deliberately or not, the moniker foretold the marvelous estate that has become the conductor's primary home and haven, where he has hosted thousands of visitors for days of Baroque music and the pleasures of the garden.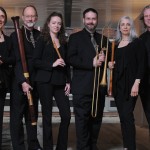 The Renaissance Band Brings Back the World of Don Quixote By Anne Schuster Hunter The 400th anniversary of the death of Miguel de Cervantes gives us the chance to marvel once again

The festival will mark its 50th-anniversary season with a host of enticing programs. "If music be the food of love, play on," begins the most famous opening speech in Shakespeare.

A recent press trip to Israel piqued my interest in that fascinating country's early-music scene. Israel is at once ancient and new, like so much of what we are trying

The admired a cappella ensemble bids the world farewell after three decades of radiant artistry. Sunday morning, August 3, 1986. The Upper West Side of Manhattan had been deserted by

Conductors with roots in early music are taking their expertise to symphony orchestras. There was a time, not so long ago, when modern performers tended to be wary of the

Many people think a peace treaty was signed after the vibrato wars of the 1970s, when the plush string textures of the modern symphony orchestra were challenged by the leaner sound of historical instruments. Eliminating vibrato, along with playing on gut strings, was the most noticeable mark of historically informed performance style. Before it was even called HIP, employing "authentic instruments" set early-music players apart from symphony orchestras, and singing with a pristine, boy-like sound marked a new vocal coloring.

The peripatetic and exhausting and fascinating and insanely fulfilling life of an early musician in America.