by Amanda Powell
Published May 27, 2021
This installment of Canto appears in the May 2021 issue of EMAg, the Magazine of Early Music America.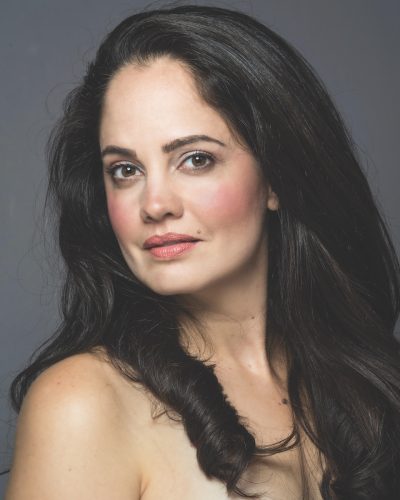 In this year of deep challenge, I've been pondering my "why" of music making. Between singing, church jobs, and family responsibilities, I find that I sometimes forget why I was compelled to make music in the first place. As we have shifted into new modalities of sharing music and teaching, I've been longing to rediscover why exactly I have devoted my life to being an artist.
As a college student, I had the opportunity to travel to Southeast Asia to connect with communities from Bali to Mongolia. Making music at the grassroots level and singing with people in different cultures helped me to find a deeper understanding of my musical vocation. I have been seeking the balance of "high art" and grassroots connection ever since.
Longing to create community through singing, I offered an online course in the fall titled Voice101. A man who had heard a video of me singing with Apollo's Fire enrolled in the course. He was curious about the nuances of early music performance, and through our subsequent online connection I learned about his musical journey.
Blessing Mupeta is a choir conductor and church musician in Lusaka, Zambia. Beyond traditional music from his culture and popular styles, he loves early music. Blessing shared that part of his musical mission is to bring the sounds of Baroque music to southern Africa. Attending class at 1 a.m. Lusaka time, Blessing was an enthusiastic and inquisitive participant. After the class concluded, we met to work on his favorite Handel aria. We explored ornamentation and expressive nuance. We laughed together and shared stories about our lives and families.
After some time, Blessing decided to give a recital with the piece he had given his heart and soul to over the past months, "The Trumpet Shall Sound," from Messiah. He created a unique experience for friends in his community, interviewing people before he performed and asking them to imagine what the music would sound like. Blessing invited his pastor to share reflections on 1 Corinthians 15:52, the scripture on which the aria is based.
After the exciting pre-recital build up, Blessing walked to the front of the church with a band of musicians he hired from throughout southern Africa. Playing orchestral instruments and the harpsichord part on synthesizer, they gave what may have been the first ever performance of this aria in Lusaka. Everyone seemed to hold their breath in anticipation as Blessing began, "Behold, I tell you a mystery; We shall not all sleep, but we shall all be changed in a moment…" The celebration continued after the nine-minute recital concluded, with people sharing what moved them and how they were changed by the experience. This performance, with all of its raw beauty and heartfelt honesty, has been a highlight of my year.
In the January 2021 issue of EMAg, Jonathan Woody wrote that "my advice is to avoid a search for 'authenticity,' which remains fleeting, and instead pursue truth." Blessing's aria performance didn't have an authenticity rooted in historical record, yet it reflected deep truth. For that I am forever changed, and I believe one step closer to understanding my "why": to connect through music, to invite people into beauty through singing, and to open myself to be deeply changed by the art all around me.
What is your why? What is driving you to make beautiful sounds and create music in these challenging times? As we gradually find our way back to the concert halls and places of "high art," let us not forget the sounds and stories reflecting life's journey wherever people gather to share the gift of singing together.
---
Amanda Powell is a singer and educator based in Cleveland, OH. She serves as Artist-in-Residence for Outreach Performance for Apollo's Fire and Director of Worship and Music at Disciples Christian Church, Cleveland Heights, OH.