Happy birthday, American early-music groups turning 35!
There aren't that many, but every year or so, a few groups hit that 35 mark. It's an age with special meaning in American early music. In the mid-1980s, early music had its first big bloom in the United States. Ensembles, performers, instrument builders, and networks sprang into being all over the country — including Early Music America itself, founded in 1985. Ever since, the 35-year-olds have partly been the movement's standard bearers. Most are independent non-profits that survived and thrived through decades of funding cutbacks, financial recessions, and growing couch culture. The 35ers have been the canaries in the mine, the collective memory, and guiding lights for everybody else. It's worth checking in to see how they're going. What have their 35 years wrought?
This winter provides an excellent place to start. Two members of the Class of the 1980s are celebrating anniversaries together in February in Chicago, Philadelphia, and Wilmington, DE, with a collaborative show, La Marchesa, focusing on Isabella d'Este (1474-1539), marchioness, Gonzaga-in-law, and fabled North Italian patroness of art and music. One group is Philadelphia's Piffaro, The Renaissance Band, a six-player early wind ensemble founded in 1985 and co-directed by multi-instrumentalists Joan Kimball and Robert Wiemken. The other is Chicago's Newberry Consort, founded in 1986 by viola da gambist Mary Springfels and since 2009 co-directed by violinist David Douglass and soprano Ellen Hargis.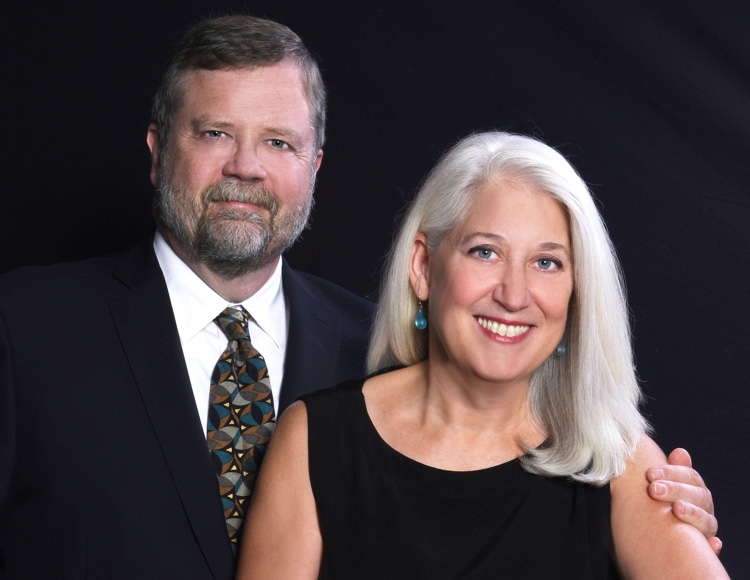 The ensembles are well matched. Piffaro has long since erased preconceptions about dulcians, shawms, recorders, bagpipes, sackbuts, inter alia, as instruments that are lesser than their modern equivalents. The group's winds display a palette of tonal color distinctly their own and different from a modern wind ensemble's.
The Newberry Consort programmed their Renaissance violin ensemble for La Marchesa — not a viol consort, but soprano, alto, tenor, and bass early violins. Decades ago, these instruments were all but extinct until Douglass helped pioneer their reconstruction. Their addition to the string universe now provides a soundscape that is unique. And Hargis's long exploration of three centuries of early vocal music provides valuable insights into the 15th-century song-form of frottole, beloved by the marchesa but challenging to modern interpreters.
Thirty-five years ago, you could not by-and-large have found performances like these from American groups, and their presence makes the musical world a bigger and better place. The musical experiences they provide can be revelatory in showing just how eloquent Renaissance music is in expert hands. That alone is no small cause for celebration.
But Piffaro's Kimball and the Newberry's Hargis point out more to celebrate at the 35-year mark, too. Between then and now, the community has seasoned. All those decades of study, experience, and performance with colleagues mean that, at this point, they have real confidence in each other. In La Marchesa, for instance, all the dozen-or-more performers onstage know that everybody has the same take on Renaissance polyphony and style; they can immediately cut to real music-making when they're together.
"We speak the same language, not only in words, but in the way that we play," Hargis says. "We don't even necessarily talk. You have to have a lot of trust to do that."
That's what your 35 years get you.
In the 1980s, when American early music was in its infancy, players had to look to Europe for models. Now, in America, they are the models. Piffaro and the Newberry Consort are just two 35ers. Multiply that by 15, or 30, or 45, and you have a deep repository of talent at the field's disposal.
Knock on wood that the next years will be propitious for early music and that successive generations of 35ers will proliferate. If past is prologue, the future is bright.
Anne Schuster Hunter is a writer and teacher of creative writing in Philadelphia. www.anneschusterhunter.com.
Who, what, where, when:
Chicago
The Marchesa: Isabella d'Este
The Newberry Consort and Piffaro
Friday, Feb. 7 at 8 p.m.: Ruggles Hall at Newberry Library
Saturday, Feb. 8 at 8 p.m.: International House, University of Chicago
Sunday, Feb. 9 at 3 p.m.: St. Luke's Episcopal Church
Philadelphia and Wilmington

First Lady of the Renaissance: Music in the Court of Isabella d'Este
Piffaro and the Newberry Consort
Friday, Feb. 21 at 7:30 p.m.: Philadelphia Episcopal Cathedral
Saturday, Feb. 22 at 7:30 p.m.: Presbyterian Church of Chestnut Hill
Sunday, Feb. 23 at 3 p.m.: Christ Church Christiana Hundred, Wilmington, DE