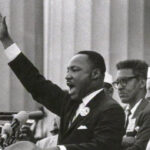 Making Art and the Fight for Freedom
By Loren Ludwig
You might not know his name but you've seen his picture. Bayard Rustin, a luminary in the Civil Rights movement, also performed and recorded early music and collected historical instruments at the dawn of New York's early-music revival.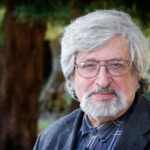 We're Living in Taruskin's World
By Thomas Forrest Kelly
MUSINGS: Richard Taruskin's approach to music as an essential part of society, culture, and politics will forever affect our thinking. "I remember being consulted by the publisher about the advisability of publishing 'Text and Act,' and remember advising them not to publish…"
Boot Camp for Singers
By Judith Malafronte
CANTO: In March 2020, New York City vocal coaches Rachelle Jonck and Derrick Goff, suddenly out of work, created a Facebook group for singers to practice together: Bel Canto Boot Camp.
---
Included in the Full Issue
A Star in the Medieval Firmament

by

Anne E. Johnson
Mentors in Early Music by Jolle Greenleaf
These Days, What Isn't HIP? by Parker Ramsay
Father of Our Modern Music by Karen M. Cook
On the Dakota Prairie, Where Instruments Are Fine Art by Kyle MacMillan
From the Publications Director: With a Little Help From a Friend
From the Executive Director: Gather We Must
EMA Courant – News from Around the Early Music Community by Paulina Francisco
Recording & Book Reviews
EMAg Puzzle by Joshua Kosman