Add Your Event
View, Edit, or Delete Your Events
The EMA Member Concerts & Events Calendar is for 
time-sensitive events
, such as 
in-person concerts, livestreaming performances or video premieres, and live online events such as webinars. Events hosted by organizations/ensembles should be posted from an EMA Organization Member account. Videos available on-demand (temporarily or permanently) should not be submitted as multi-day events. Please submit Early Music News & Press Releases about these or other activities.
The Lute in Italy
April 21, 2024 @ 3:00 pm

-

5:00 pm

EDT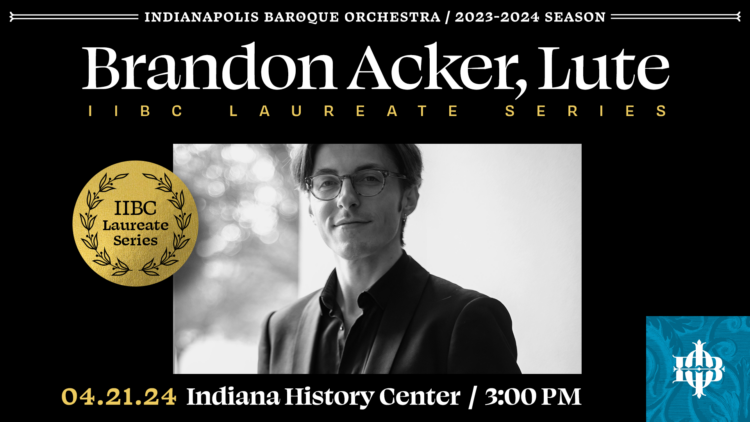 From the Arabic oud to the Chinese Pipa and beyond, lute-like instruments have been adored around the world for thousands of years. In Europe during the Baroque period (1600-1750), the lute and guitar were praised not just by locals at the neighborhood pub but also by musicians playing in the street and even by Kings like Charles II and Louis XIV. In Italy, the birthplace of opera, lutes and guitars were especially popular in both solo and accompanimental roles.

In this program, "The Lute in Italy," IIBC Laureate Brandon Acker will guide the audience in a listening experience meant to demonstrate the versatile role of lutes and guitars during the Baroque period in Italy. In a solo setting featuring works by Piccinini and Zamboni, the lute becomes an intimate instrument praised for its subtlety, sweetness, and charm. In an ensemble setting, we will hear how Vivaldi showcases the lute as a soloist in concerti accompanied by a light ensemble. The final role of the lute was that of an accompaniment instrument in chamber music and opera. The lute was a member of the basso continuo section made up of a large selection of possible instruments (Harpsichord, lute, harp, etc…) who read from the same bass line and then improvised above the bass line.
Highlights from this calendar are included in the weekly E-Notes email newsletter (Tuesdays). Selections are made based on variety of event types and geographic regions.
EMA does not share non-EMA events on our social media platforms.