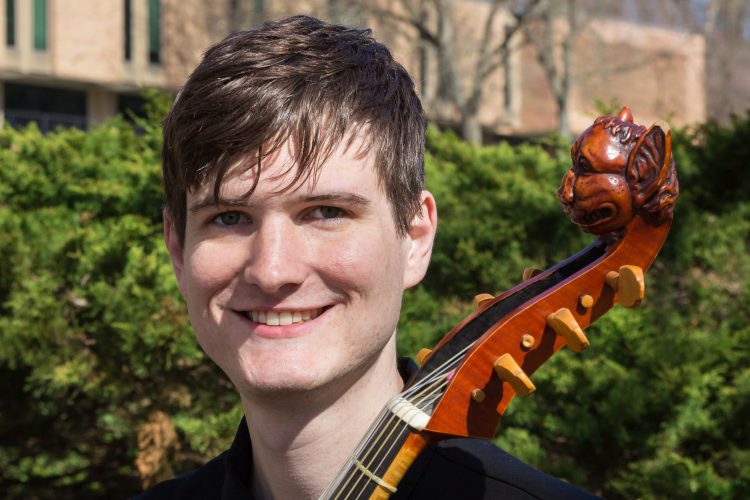 Early Music America has announced the first recipient of the Margriet Tindemans Early Strings Scholarship selected by an independent panel of judges.
It is with great pleasure that we announce Alexander Baker as the recipient of the first Margriet Tindemans Early Strings Scholarship," said executive director Karin Brookes. "This Scholarship, launched in 2018, honors the life and work of the late Margriet Tindemans (1951-2014), a master of early stringed instruments and a shining figure in the field of early music."
The Tindemans Scholarship provides support for graduate study outside North America that focuses on medieval, Renaissance, or Baroque stringed instruments and awards up to $25,000 to an outstanding and highly motivated young performer of an early bowed instrument who seeks to widen their experience for a year through more advanced study in Europe.
Alex Baker graduates in May from the University of Michigan with a MM in viola da gamba, and modern and baroque cello. "The Margriet Tindemans Early Strings Scholarship is giving me the incredible opportunity to broaden my education outside the U.S.," Alex said, "and thanks to the Scholarship and Early Music America I can look forward to studying early music in the Netherlands. I'm grateful and honored to be affiliated with such an outstanding organization, and I look forward to returning to the U.S. to share my experiences and bridge early music practices here and abroad."
Alex will attend the Royal Conservatory of the Hague to study viola da gamba with Professor Mieneke van der Velden and plans to conduct his research on the topic of ornamentation, with study of the existing primary sources to examine how ornamentation practices varied by region.
Alex has a B.M. in Cello Performance and a B.A. in German Language & Literature from Oberlin College & Conservatory, where he was introduced to the viola da gamba by Professor Catharina Meints, and with whom he has continued to study.