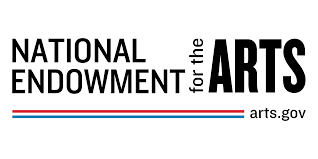 Early Music America has been approved for a Grants for Arts Projects award to support this year's Young Performers Festival & Emerging Artists Showcase.
EMA is proceeding with plans for an in-person Young Performers Festival (pre-college and collegiate ensembles) and both an in-person AND virtual Emerging Artists Showcase (artists/ensembles of any age who have not otherwise performed regularly in major festivals or concert series) in June 2022. The official festival partner and location will be announced in a special email announcement this week.
EMA's project is among 1,248 projects across America totaling $28,840,000 that were selected to receive this first round of fiscal year 2022 funding in the Grants for Arts Projects category.
"The National Endowment for the Arts is proud to support arts projects like this one from Early Music America that help support the community's creative economy," said NEA Acting Chair Ann Eilers. "Early Music America is among the arts organizations nationwide that are using the arts as a source of strength, a path to well-being, and providing access and opportunity for people to connect and find joy through the arts."
For more information on other projects included in the Arts Endowment grant announcement, visit arts.gov/news.
The Festival & Showcase application guidelines and eligibility are available now. The application form will open by Thursday, January 13 and will close on Friday, February 14.