By David Gordon Duke
During the 2013-14 season, countertenor Matthew White assumed a leadership position with Early Music Vancouver, an organizational hybrid that has nurtured the flame of early music on Canada's West Coast for half a century both as presenter and producer. It is an enterprise he knew well, but moving from a career as performer to administrator and artistic director was an important change. Add in relocating to Vancouver, a medium-sized city with a quirky mix of laid-back West Coast lifestyle and Pacific Rim multiculturalism, and White's new assignment as executive and artistic director came with out-of-the-ordinary challenges.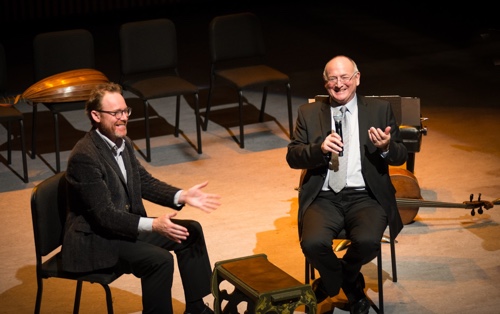 Five years on, White has succeeded in reinvigorating the organization, ushering in change, and, perhaps most significantly, growing new audiences.
Early Music Vancouver was founded in 1969 as the Vancouver Society for Early Music, just when the city's musical infrastructure was growing and diversifying. The organization found its niche in a regular series of concerts and a summer educational program and festival. Summer events were a practical example of local connections, in this case with the University of British Columbia, where the then-underused facilities of the largest music school in Western Canada — not to mention a picturesque campus — provided an attractive location where enthusiasts could attend concerts, workshops, and courses.
White's immediate predecessor was José Verstappen. Born on the Caribbean island of Curaçao and educated in the Netherlands, Verstappen arrived in Vancouver in 1975 without any thought of a career in arts administration. Early Music Vancouver had grown out of a coalition of interested performers, academics, and early-music aficionados. Verstappen found himself doing part-time administration for the fledgling society, and in 1979 became artistic director. During his lengthy tenure, the organization forged strong links with performers from Quebec, the U.S., and Europe. Early-music luminaries like Jaap ter Linden, Benjamin Bagby, Frans Brüggen, and Suzie LeBlanc became regular visitors.
As did Matthew White.
White was born in Ottawa, Ontario, in 1973 and enjoyed a significant career as a countertenor, performing regularly with groups like Toronto's Tafelmusik Baroque Orchestra, Collegium Vocale Gent, and the Netherlands Bach Society. He sang in operas produced by Houston Grand Opera and the Glyndebourne Festival Opera, and recorded with various labels, including harmonia mundi and Analekta and ATMA Classique in Montreal. He was also a co-founder of the Montreal-based Les Voix Baroques.
Conductor Antoine Plante, artistic director of Mercury, the Houston-based chamber orchestra, has known White for decades. "I met Matthew when we were both undergraduate students in Montreal, really early in his singing career," said Plante, who left Quebec to study double bass at Rice University's Shepherd School of Music and stayed on as co-founder of Mercury while White embarked on his singing career. "We never dreamed that we would both move into arts administration," Plante said.
Lutenist and conductor Stephen Stubbs came to know White somewhat later, still during White's peak years as a performer. "Our most important first work together was the 2004 L'incoronazione di Poppea, which we did in Vancouver." Stubbs was impressed. "As a male alto, he sounded distinctly masculine, and when you are casting a hero with a countertenor, this can be a real problem. Someone with his voice doesn't come along every day."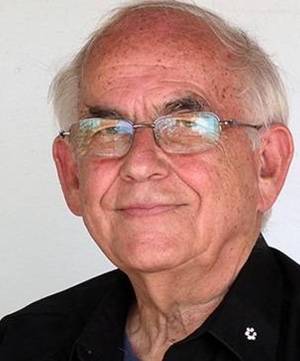 In 2007, Stubbs created Pacific MusicWorks in his hometown of Seattle, and White became part of the organization. "The shift between performing and management [was] a success because I think this was Matt's vision of his future self all along," said Stubbs. "As soon as he started having a family, I think the cards were dealt for him. He managed the transition much better than I ever did. He came to us as artistic manager, and I could see it was the right path for him." Then in time for the 2013-14 season, White moved north across the border to lead EMV.
No matter how well planned, successions are always fraught, but EMV, Verstappen, and White pulled off an unusually smooth and seamless transition. In his first years, White allowed programs and practices to morph organically. The long-running summer festival was re-branded as the Vancouver Bach Festival, and EMV's highly successful Festive Bach Cantatas for Christmas project broadened to include showy Baroque music by other composers. Regular season concerts moved from university venues and suburban churches to The Vancouver Playhouse and Christ Church Cathedral, right in the heart of the city. Audience numbers grew. So did visibility.
When I asked White to assess what he's been trying to do at EMV, he immediately redefined the question. "First of all, the question to my mind is not what 'I' am trying to do, but what 'we' are committed to as an organization," he said. "This is part of why I believe so strongly in the strategic planning process and of getting everyone, at every level of the organization, on the same, clearly articulated page. Even if it requires a few days of hashing it out, cagematch style, to get there."
Embracing the necessity and desirability of change was essential. "To stay vital, organizations need to get comfortable with the idea of never being too comfortable. Continuing to question whether or not current programming, organizational structure, and strategy are achieving desired outcomes is key. It is amazing to me that some of the biggest artistic organizations in any given cultural scene seem to lose track of this, and it can be at the heart of why they cease to be as relevant."
White has been a fervent believer in collaborating with other music ensembles in the city. For example, this season EMV has worked with the Vancouver Symphony Orchestra and the Pacific Baroque Orchestra to present a "New Music for Old Instruments" evening as part of the VSO's New Music Festival. A few weeks later, EMV collaborated with Vancouver's Chopin Society to present a recital by Polish pianist and pedagogue Janusz Olejniczak performing on both an 1852 Broadwood piano and a modern concert grand.
White's colleagues celebrate both his expertise and collegiality. "Matthew has an amazing knowledge of soloists in North America and Europe, so he became a fantastic tool for me in finding the right singers for my projects," said Plante. "He is an unofficial talent scout for me, someone whose taste I can trust, and he is fantastically generous with his time. When he decided to go into administration, where he is equally talented, it was helpful for him to draw on my experience in growing a small arts organization, and so I was able to give back to him in that regard. And he has a really great eye for marketing!"
Stubbs concurs. "He is wonderful to brainstorm with, not that we are always on the same page, but he has a range of experience and enthusiasm that complement my talents. He has a terrific ear for who is in good vocal health and who is showing great promise. He is a casting director for the whole field."
It used to be that EMV could take advantage of international performers who wanted to come to the West Coast — and who had fairly generous governmental support to do so. Just as that withered away, the regional pool of early-music performers increased dramatically. White has explored an "I5" strategy (after the freeway that links performers and audiences in Portland, Seattle, and smaller centers) with striking results, brokering performances this season of Orfeo (directed by Stubbs) or music by Vivaldi as it might have been performed at Venice's Ospedale della Pietà by an all-female orchestra and choir (led by Portland Baroque Orchestra's Monica Huggett).

What does White envision in the near future? "In a very broad sense, as we continue to grow, part of the ideal scenario would be that audiences begin to trust us when we say that there is still so much exquisite music to explore out there that they do not yet know. Though more easily marketed performances like The Choir of King's College Cambridge, Bach's Magnificat, the Goldberg Variations, or Handel's Messiah will continue to feature prominently in our series, my hope is that our audiences will begin to trust that it is always worth taking a risk on an EMV performance — especially when it is unfamiliar!"
White adds: "Healthy organizations have to keep a whole lot of priorities in balance, and I feel that we are doing that successfully with the long term in mind. Some might criticize me for going too far in the direction of audience building through what they might see as artistic compromise, with too many crowd-pleasing programs like Messiah and the works of J.S. Bach. I would remind them that while we have clearly increased the number of large-scale, broader-appeal works on our season, we have by no means cut back on our riskier programming, and we have stayed absolutely committed to a standard of excellence that is as high as we can currently afford. The big-selling events have just given us the stability and broader appeal to take more risks in the longer term."
David Gordon Duke contributes reviews and essays to The Vancouver Sun and American Record Guide. He is academic coordinator at the School of Music, Vancouver Community College, and teaches at the University of British Columbia.