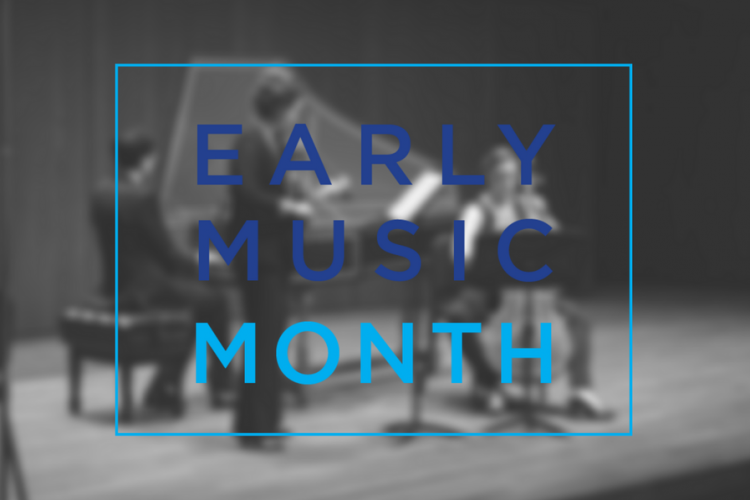 With more than 240 registered partners and 80 events and counting across the United States and Canada, Early Music Month 2017 is officially under way.
Sponsored by Early Music America, Early Music Month is an annual campaign to raise awareness of just how much of a force early music has become in the larger North American music community – in our schools, our concert halls, among amateur and professional players alike, not to mention presenters, scholars, and even luthiers and artisans seeking to replicate, create, and understand the values and visions of an earlier era as expressed through its music and its instruments.
This year, individuals and organization from professionals to enthusiasts are taking part in the fun. You can go into exile with Early Music Vancouver or sip a cuppa from Zimmerman's coffee house with the Baltimore Baroque Band. Hone your recorders skills with Triangle Recorder Society or step up your Baroque dance with Paige Whitley and Capitol Early Music. Whatever your preference, there is way for you to get involved and show your love for early music.
So how can you begin to navigate Early Music Month and all its many offerings? Below are just a few ways you can help spread the word and get involved.
Throughout March, we'd love to hear what you are doing to celebrate Early Music Month. Use the hashtag #EMM2017 when you post to your own social media, and feel free to email EMA pictures and videos of your activities so we can share.
And remember, Early Music Month will be back EVERY MARCH. It's never too early to start planning for 2018!