by Vijay Chalasani
This article appears in the September 2020 issue of EMAg, the Magazine of Early Music America.
Black Lives Matter.
This simple yet powerful phrase, which first captivated the world several years ago, has seen
a resurgence in recent months. We have all been forced to reckon with what these words
mean to us as individuals, no matter the color of our skin, and as members of a society that
has not fulfilled its promise to create systems that benefit all people equally. Emboldened
by this historic moment, those who had spoken up before spoke louder, and many—like
myself—who had previously observed quietly from the sidelines discovered they could no
longer be silent as a new awareness of injustice came to the fore. We cannot continue on
the same paths as before; our world must change.
As the world has grappled with the question of how to change for the better, the practice of anti- racism is one answer that has been suggested. What is anti-racism? It is the conscious effort to understand and work against the negative impacts that actions and systems have on BIPOC—Black, Indigenous, and People of Color. Anti-racism works to correct historic injustices by recognizing that it is not enough to simply not be racist—you must instead be actively anti-racist. It is important to distinguish between being not racist and being anti-racist because, as EMA founding member, board member, and gambist Patricia Ann Neely says, "We know that there are subtle forms of racism and that those who are the perpetrators may not even know they are committing the offense."
While we can claim to not be racist, implicit biases sometimes influence our decisions without us ever knowing, and historically unequal systems can be perpetuated by those who believe them to be creating opportunities for everyone. Anti-racism comes into play by advocating for active work against these biases and systems. Anti-racism is "morally right, basic human decency," says Reginald Mobley, countertenor and recently elected EMA board member. As Henry Lebedinsky, keyboardist and co-artistic director of Pacific MusicWorks in Seattle, says, "It is a matter of justice."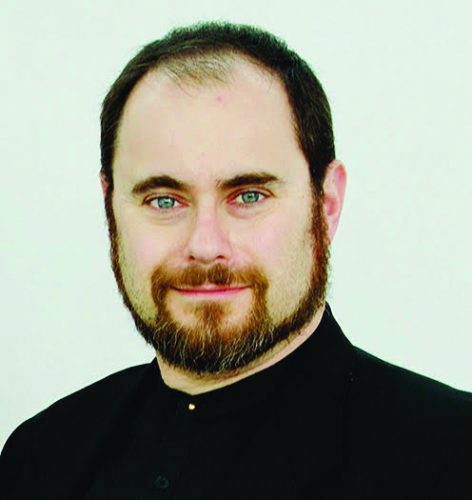 Classical music is no stranger to accusations of a lack of diversity, and early music, as a smaller and somewhat insulated sub-group within classical music, has an even greater problem with this issue. A 2016 report from the League of American Orchestras showed that minority musicians represented less than 15% of modern orchestra membership, of which only 2.5% total were Hispanic and 1.8% were Black. Unfortunately, no formal survey of this sort exists (yet) of early music ensembles. However, in my own experience and those of the musicians I interviewed for this piece, there are often no more than one or two musicians of color, if any, onstage at an early music concert. If we truly believe the arts and early music are for everyone, then what active anti-racist steps can we take to fix this? How can we make early music ensembles better reflect the diverse communities that they claim to serve?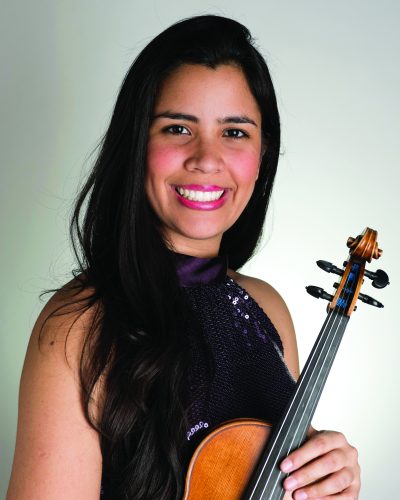 "A lack of diversity stems from a lack of access," says Maria Romero, baroque violinist and assistant professor of violin at the Blair School of Music at Vanderbilt University in Nashville. Issues of access can begin as early as childhood and last throughout professional careers. Bass-baritone and composer Jonathan Woody points out that ultimately the "responsibility falls to the gatekeepers." Gatekeepers can come in many forms: They are the leaders of ensembles and directors of arts organizations, but they are also the principal donors and season ticket holders, educational outreach organizers and festival faculty, publishers and colleagues. Anyone who can "put their thumb on the scale" and tip it toward change, as Mobley puts it, has an obligation to use their position to create a more diverse, equitable, and inclusive world.
A conscious effort should be made to understand how the language we use can potentially have a negative impact when directed at an individual of color or injected into a conversation. "Recognition of these issues is the first step toward learning how to be anti-racist," says Neely, who chairs EMA's Inclusion, Diversity, Equity, and Access (IDEA) task force.
When we know we need to change, what can we do? As gatekeepers responsible for improving equity through access, Lebedinsky advocates for "proving that our actions—not just our policies—illustrate our commitment to inclusion." This is anti-racism in practice: action that works to correct racial injustice. What can each of us, in our numerous roles as gatekeepers engaging with early music, do to actively correct racial injustices in early music? The following collected suggestions will help begin the conversation, but they are in no way perfect solutions. It is ultimately up to each individual to decide what can be done in their own lives to be anti-racist.
Hire musicians of color to perform and teach
"We need to start with reviving music programs in schools that have abandoned them in order to make early music accessible in every community that wishes to take part," says Neely. "We should reach out to advocacy organizations, such as Sphinx and institutions of higher learning, including HBCUs (Historically Black Colleges and Universities), to identify promising musicians of color and encourage them to take a chance in this field."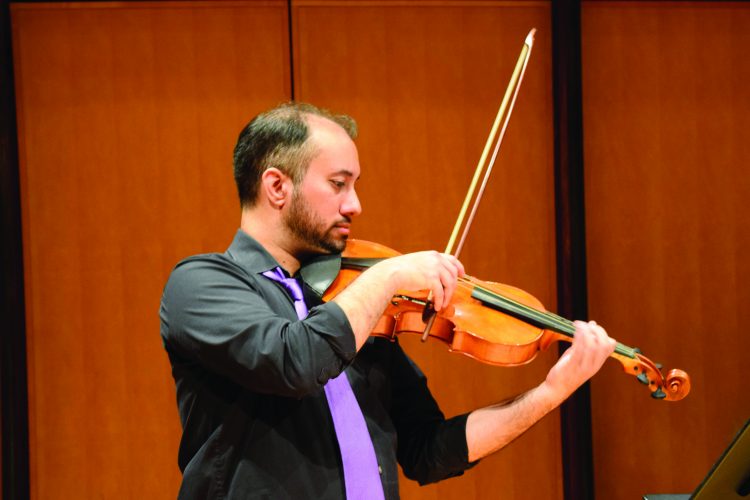 Early musicians of color are active in the field, despite not being seen on stages as often as they could be. Making the extra effort to find musicians of color to perform in concerts is an important part of improving equity and inclusion in early music. As Lebedinsky says, "This ultimately means making the effort to go outside our circle of favorite and trusted friends and developing honest connections with performers of color." This is an especially important idea to keep in mind as we learn to make music within the restrictions of the COVID-19 crisis. If we are creating an online collaboration with musicians from many places, why not include musicians of color? When we return to live concerts and we're not able to fly in our favorite players from far away, why not hire local musicians of color instead?
A word of caution: While hiring musicians of color is extremely important, I advise against falling into a couple of easy pitfalls when doing so. The first is tokenism: If you hire one or two musicians of color and then proclaim to the world how diverse and progressive you are, chances are those musicians will feel alienated, and the world will see you as disingenuous. The second danger can occur if musicians of color are told they were hired primarily because of their back- grounds as people of color. But wait. If I'm trying to hire musicians of color, why can't I tell them that's why I hired them? Put yourself in their shoes: No one wants to be told they are a diversity hire instead of being hired on their professional merit. A musician of color who is told this will doubt their musical qualifications, regardless of how much diversity played into their hiring, and the other musicians might resent the hiring of someone who was not brought in for merit alone. Despite these hazards, it is still worthwhile to bring in musicians of color whenever possible to help balance the historic racial inequalities of hiring and to bring new voices to our performances.
Hire staff and recruit board members of color
We all know that what happens onstage is only a small percentage of the work that goes into presenting any musical activity. The administrative staff and board shape the direction of every arts organization, no matter how small or large. When we include diverse voices in the decision-making process, we can dramatically change the ideas that make it into discussions and the resulting paths that are taken by organizations on and off the stage. The same cautions against tokenism and diversity hire treatment also apply here.
Include equity, diversity, and inclusion explicitly in organizational mission statements
If we truly believe early music is for everyone, then our mission statements need to reflect these
values. Updating mission statements to include equity, diversity, and inclusion makes absolutely clear that an organization will actively work toward these goals in everything it does—and makes it easier to change course if it is ever apparent that an organization's activities are working against these core values.
Perform music by composers of color
"It is essential for institutions, ensembles, and organizations to work toward expanding the early music canon to be much more inclusive of historically underrepresented composers," says Romero. Programming music by composers of color is a crucial step toward equity in early music concerts. This isn't to say that we should stop performing the pieces we love written by our favorite composers but rather that we can work toward inclusiveness by featuring music from composers of non-European (and non-male) backgrounds alongside the standard canon. On the other hand, willfully ignoring diverse repertoire reinforces inequality. Performing works by composers of color will not only support equity but also teach us new ways to appreciate our canonical works and composers. There are rich repertories of music from colonial Latin America, and while repressive racism of the past meant that there were fewer composers of color living in Europe, people like Joseph Boulogne, Chevalier de Saint-Georges show us that these composers were there—and highly successful in their day—if you look closely for them.
Another aspect of the conversation around diverse repertoire has to do with what we classify as early music in the first place. If we can expand our definition of early music past the outdated limits of "music before 1800," we suddenly open up a world of composers of color from the 19th century whose music can be played in a historically informed style. Likewise, new compositions for period instruments can take our familiar sound world into today's contemporary world. In March, Mobley was hired by the Handel and Haydn Society as their first programming consultant to help diversify their repertoire, and he argues that "[we] should accept that there are not many composers of color, but opening ourselves up to performing new music [by composers of color] for old instruments can help balance the scales and even out disparities." Mobley encourages organizations to follow the model of the Handel and Haydn Society so that others can take the necessary steps to diversify their performances, and he urges us to "be free with sharing ideas" about diverse repertoire and program concepts.
Foster educational opportunities for students of color at all levels
This is one of the most important areas of access that we must address to include BIPOC in early music. Support for students of color must begin in early childhood and go all the way through collegiate education and emerging professional development. Organizations and ensembles can support this by prioritizing educational engagement at schools with a majority of students of color, especially if they don't have regular access to music education, and in particular at the elementary level.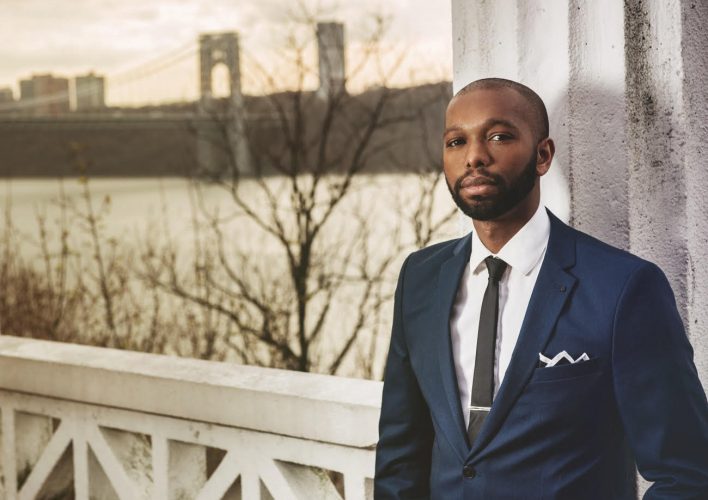 Later on, we must work to help students of color feel included at universities and conservatories, which are still predominantly white institutions. Financial support, while critical for helping get students of color in the door to these opportunities, may not help the students stay and complete their education or feel comfortable entering the professional world. "Students of color are discouraged from becoming part of white institutions," Woody argues.
We can help our students of color feel like they can be a part of these worlds by making our curriculums more diverse and by training educators in equity, diversity, and inclusion. Changing recruitment strategies by looking toward new sources of potential early musicians, such as HBCU, or schools in majority BIPOC neighborhoods, over time can change the student body make-up to better reflect the faces we want to see onstage.
Invest in communities of color
"Where do we focus on presenting our concerts?" Mobley asks. "Can we present more in Black and Brown communities? Why are we not facing our inherent biases and those of our patrons?" There is a ripple effect that goes beyond the opportunities to recruit new audience members when we move to new neighborhoods; it also means that we are supporting other businesses in the area when audiences go out before or after the concerts. Establishing a presence in the community through performances can also help support the establishment of education and engagement programs, which will in turn feed into more audience development and access for young musicians of color who eventually want to see themselves on stage. As we look forward to a post-pandemic period of returning to live concerts, we must rethink who we want our audiences to be and how we can be as inclusive as possible. When we invest in our communities, our communities will invest in us, and our audiences will grow.
Encourage organizations you engage with to be anti-racist
No matter what our role is in our interactions with arts organizations, we all are gatekeepers in our own ways. We each have a responsibility to keep organizations accountable and on the path of anti-racism. Audiences and donors have a key responsibility and ability to effect change, despite not necessarily being part of the day-to-day activities of an organization. If your favorite arts organization isn't hiring musicians or administrators of color, you can tell them you won't donate again until they change. If your local ensemble or festival isn't programming music by composers of color, you can tell them you won't attend their performances or classes until they change. The voice of one person might be enough to push these organizations to do things differently, but collectively we can help create a tide of change that will make our beloved early music more equitable and inclusive.
As we consider these actions, it is important to remember that we are not trying to invite people of color into our sphere of early music but rather trying to create a new world of early music, where everyone has a chance to experience this incredible repertoire we love. This is the difference between being not racist and being anti-racist: Rather than standing idly by and wondering why those different from us are not present, despite our invitations and openness, we should instead strive to actively build a space for everyone. Creating this new space for people of color in early music will also help support other vulnerable members like gender-diverse, low-income, and disabled people in the community, creating a truly diverse and equitable world of early music. "We need to make early music accessible to every community," Neely says firmly.
In the end, we must be anti-racist in early music because early music is worth it. "Early music has unparalleled power to inspire us, move us, and teach us about how to be in relationship with one another," says Lebedinsky. Woody furthers this sentiment, saying, "I do early music because I love it. Inclusion is important because every voice could bring something beautiful to the experience of early music. This music is for everybody, and we have to work to bring it to everyone."
---
South Asian-American violist Vijay Chalasani is Assistant Professor of Viola at the University of Northern Colorado, where he also directs UNC's contemporary music ensemble, the UNCommon Ensemble. Equally at home on modern and historical violas, Chalasani has been featured as a soloist in performances ranging from Telemann and Graun to Walton and Feldman. He is a founding member of the Northern California-based baroque chamber orchestra Sinfonia Spirituosa and has appeared on period instruments with American Bach Soloists and Boulder Bach Festival. Chalasani's research on original viola pedagogy and performance practices of the 19th century has led to performances and conference presentations at the Universities of Oxford and Huddersfield (UK). A native of Northern California, he lives in Colorado with his wife, baroque oboist Ruth Denton.
---