by Aaron Keebaugh
Published November 30, 2020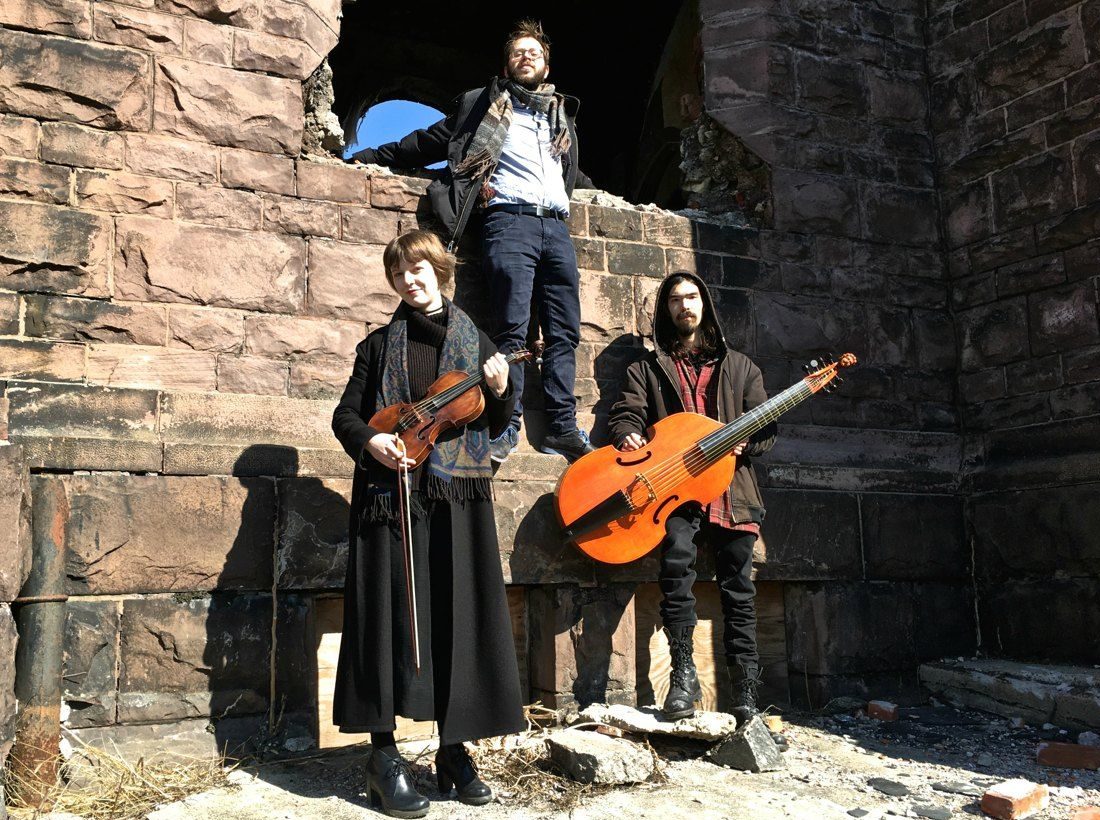 La Peste: Works by Schmelzer, Castello, Fontana, and others. Les Barocudas. ATMA Classique ACD2 2809.
In 1679, Johann Heinrich Schmelzer rose to the rank of Kapellmeister in the Habsburg court, capping off a stellar career as one of the most significant German-speaking composers and violinists of the day. Months later, he died when the plague ravaged the region, killing 76,000 people.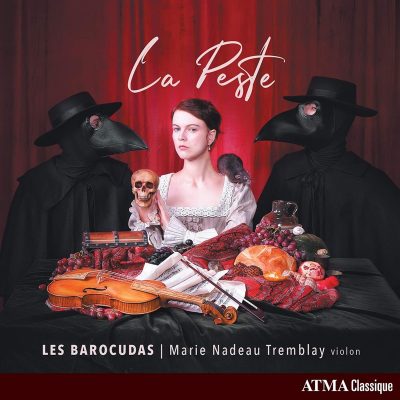 Similar fates met the composers with whom Schmelzer shares the program on La Peste (The Plague), the latest recording by the Canadian trio Les Barocudas. Filled with music by composers who have not always made the history books, this recording offers sounds of peace and serenity for our own plague-filled times.
The idea for a recording centered on composers who died of mysterious and terrifying diseases came to the musicians in September 2019, months before COVID-19 swept the globe. But the music presented here hardly reflects such calamity. Instead, the disc includes finely executed performances of all'improviso sonatas, works that capture senses of spontaneity and affirmation.
Schmelzer is represented through three sonatas from his Sonatae unarum fidium, a collection of works that explore virtuosity. The opening track, Sonata Tertia, resembles an aria in its melodic shape and sudden shifts in mood. Violinist Marie Nadeau-Tremblay renders the solo part with the grace of a dancer, spinning flowing lines and tossing off the double stops with ease. Viola da gambist Ryan Gallagher and harpsichordist Nathan Mondry provide supple continuo support.
In Schmelzer's Sonata Seconda, the musicians walk the wire between freedom and control. All work in sync to traverse the music's quick transformations from mournful airs to dance-like episodes. That same natural flow is heard in Schmelzer's Sonata Quarta, where Mondry's organ lines take on solo features of their own, complementing Tremblay's passages. But by the sonata's conclusion, Mondry's subtle harmonies serve as a springboard for Tremblay's dazzling scale figures, ultimately revealing the work as a showpiece for violin.
Other works on the disc offer just as many surprises. In Dario Castello's Sonata Seconda, a soprano solo, the melodies rise, hover around a single note, and suddenly break into brisk passages. The trio deftly navigates such quicksilver phrases, crafting each statement with an assured sense of tension and release. Tremblay's pitch bends and glissandos bring ear-stinging dissonances to the mix.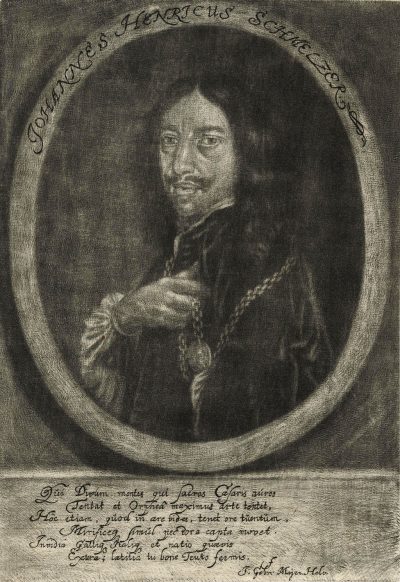 Similar sonorities make parts of Giovanni Antonio Pandolfi Mealli's Violin Sonata, Op. 4, No. 4, resemble a work by American microtonal composer Harry Partch. But the ensemble's elegance and clarity allow for this unusual music to unfold freely. Here, too, Mondry is an equal partner as his harpsichord arpeggios weave around Tremblay's silver-toned violin. Together, they bring live-wire intensity to the concluding fugal section. Carlo Farina's Sonata detta la Desperata also showcases the fine ensemble blend.
The gems of these performances lie in the slow passages, which the musicians render with sensitivity and utmost musicality. Salomone Rossi's Sonata in dialogo detta la Viena is like a duet between lovers. Each instrument takes its turn: Tremblay in beaming violin lines and gentle glissandos, Gallagher's viola da gamba in warm resonant phrases. Both converge in supple statements by work's conclusion.
Tremblay is the focus in Giovanni Battista Fontana's Sonata Quarta a violono solo. Mondry's steady accompaniments provide the backdrop for the violinist's melodies, which coil into gentle arcs. A firm presence even in an accompanying role, the organist brings a terpsichorean flair to the gigue.
Mondry is given the spotlight in Michelangelo Rossi's Toccata settima, which bears the imprint of Carlo Gesualdo. Mondry's arpeggios unspool freely, taking on chromatic shading that remains surprising even today.
The singular, improvisatory nature of this music makes a strong statement for our own age — joy, however fleeting, must remain resilient in the face of unpleasant things.
Aaron Keebaugh has written for The Musical Times, Corymbus, and The Classical Review, for which he serves as Boston critic. He teaches courses in music and history at North Shore Community College in Danvers, MA.
Recent EMA Recording & Book Reviews
Jeannette Sorrell's adaptation of Handel's popular 'Israel in Egypt' cuts, re-orders, restores, and replaces music and text throughout the oratorio. But Handel didn't leave us with a 'definitive' edition, and Sorrell's version is so artistically logical that someone new to the work might not know anything is missing. Apollo's Fire and the outstanding vocal and instrumental soloists make a compelling case.
People who love Wagner operas can separate his music from his toxic beliefs. Yet J.S. Bach's 'superlative ability to move listeners' and status as 'a pinnacle of Western art' brushes aside the composer's harsh theology and often intolerant personal philosophy. In this collection of essays, Bach scholar Michael Marissen warns us to 'not soften or assimilate this figure to our own preferences, no matter how much we find inspiration, solace, or transcendence in his art.'
Trumpet soloist Josh Cohen and Ensemble Sprezzatura bring together regal flair and expressive grace with 'Altissima,' exploring the varied colors and dimensions of the high Baroque trumpet. The recording makes an ideal introduction to myriad trumpeting styles through mostly unfamiliar repertoire.