by
Published December 17, 2018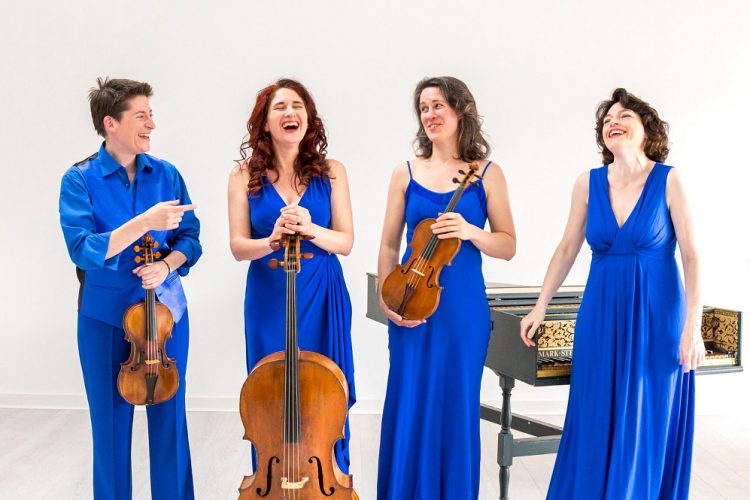 Handel: Sonatas For Violin And Basso Continuo
The Brook Street Band
Avie AV 2387
By Andrew J. Sammut
Handel's violin sonatas tell stories, encompass lyricism, counterpoint and rhythmic dance, move through a variety of affects, and showcase the musicians' virtuosity and expressiveness. Those are just the ones actually written by Handel!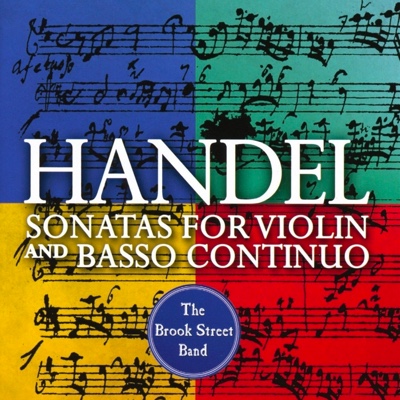 As cellist Tatty Theo explains in the liner notes for this release, only four of these nine sonatas for violin and continuo can be definitively attributed to the master through an extant autograph score. Authorship aside, all of these sonatas are at the very least charming, often clever, and always beautiful. The Brook Street Band has seen fit to include all of the sonatas in their recording. The UK-based ensemble has a long, well-reviewed discography of Handel's chamber works as well music by Bach and others under its belt, so this is a welcome addition to the catalog.
Harpsichordist Carolyn Gibley, violinist Rachel Harris, and cellist Theo turn out uniformly gutsy performances regardless of the works' pedigree. Tempos are brisk and attacks are clearly delineated, with a steady beat and an overall sense of joy and kineticism. The second movement Allegro of HWV 361, one of those great moments where Handel seems to fade in and out of fugal style, turns into a spirited workout as well as a seamless narrative for the ensemble. The continuo's light sighs in HWV 359a's opening Grave produce an orchestral effect, and violin passagi lock in with bass lines in the following Allegro for more contrapuntal athletics. Even listeners who might dismiss some pieces as inferior to Handel's work will find the band convincing on its own terms: HWV 372's third movement Largo gets really sad, really fast, for some instantaneous pathos that is very well acted here.
More than merely doubling the harpsichord's bass lines, Theo's cello adds color, texture, and dynamics. It is a sensitive partner in the plaintive Affetuoso starting out HWV 371, a driving, drum-like commentator spurring the insistent, six-note theme in Allegro second movement of HWV 364a, and a miniature string section behind the violin's double-stops for the downright fun second movement Allegro of HWV 372.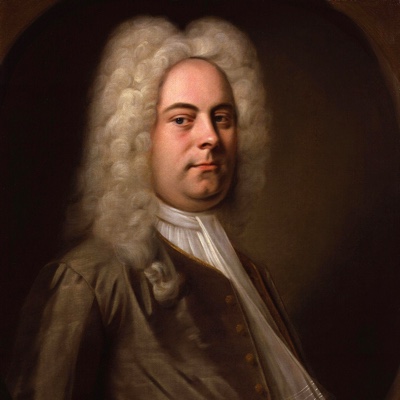 Gibley's harpsichord is a prime example of what makes this instrument so unique: She fills in the harmonies of the concluding Allegro of HWV 359a not just under the lead but also around it, making chords and cadences an atmosphere as well as a source of movement. Her inner decorations and turnarounds in the second movement Allegro of HWV 361 reinforce the sense of spontaneity present throughout this program. Warm acoustics in The Great Barn at Oxnead Hall in Norfolk, England, and smooth sound engineering by producer Simon Fox-Gál let the listener appreciate all of these details as well as the overall musical picture.
Of course, these are violin sonatas, so Harris is upfront and center. She sails on the typically Italianate flair of HWV 368's first movement Allegro. HWV 373's opening Adagio is a sincerely tender song in her hands, and she adds a catchy lilt to the second movement Allegro HWV 370. HWV 368's second movement Allegro is less of a narrative and more of a display piece (at times akin to some of Corelli's music), with Harris sporting some flashy sequences and close imitations as well as a climactic ascent and harmonically twisting 32nd notes, all while the cello nips closely behind her. Her ornamentation is tasteful but sticks close to the composers' music; Harris's natural tone colors are more than enough to provide ample decoration and variety even to "second-rate" works.
This disc is the best excuse possible to forego questions of compositional authenticity and concentrate on sheer music making. Cliche, perhaps, but in this case it thankfully provides more music to hear from this ensemble.
Andrew J. Sammut has written about early music and traditional jazz for Early Music America, The Boston Musical Intelligencer, All About Jazz, and his own blog. He lives in Cambridge, MA.
Recent EMA Recording & Book Reviews
Emily Zazulia's valuable 'Where Sight Meets Sound: the Poetics of Late-Medieval Music Writing' explores notational aesthetics in polyphonic music, where it's not obvious how you're meant to sing what's on the page.
Long undervalued, Alessando Scarlatti's vocal writing naturally weds singable lines with the Italian language. Ars Lyrica Houston's colorful new recording of a Scarlatti oratorio, with an outstanding cast, makes a brilliant case for this rarely heard music.
On their latest stellar recording, the Suspicious Cheese Lords focus on Palestrina's 'Missa Illumina oculos meos,' and the lengthy motet by Andreas de Silva on which it's based. World premiere recordings, beautifully sung.