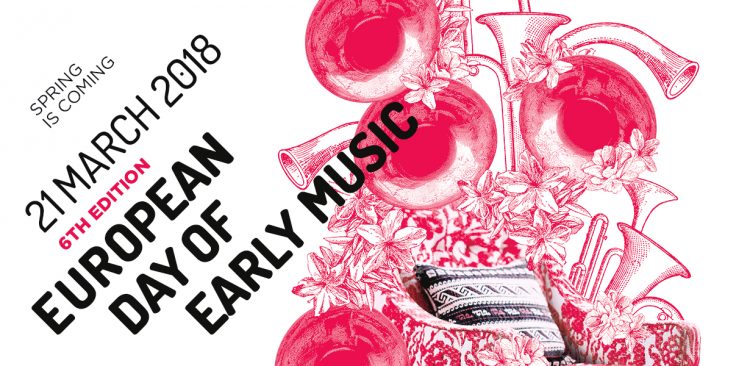 Today, March 21, 2018, marks the 6th edition of the European Day of Early Music, and EMA is happy to join with our friends in Europe for this celebration.
The European Day of Early Music is held every year on 21st March, a day celebrating the beginning of spring, and the birthday of Early Music's period probably most relevant and known composers: Johann Sebastian Bach (born on 21st March 1685, according to the Julian Calendar).

Early music is a central part of the cultural heritage shared by Europeans, closely connected with other artistic expressions such as dance, theatre, and architecture. It spans more than 1000 years of music, written down or transmitted by oral tradition, from the Middle Ages to the end of the 18th century. While some of the composers of these eras are widely known, there is a large repertoire still to be re-discovered by today's audiences. The European Day of Early Music aims to increase awareness of the music from the medieval, renaissance and baroque periods and bring it to the attention of a wider audience.
Through concerts, events, and happenings taking place simultaneously across Europe and broadcast online, the March 21st is an important celebration and a focal point for the promotion of this historical musical heritage.
This celebration was launched by the European Network for Early Music (REMA) and is promoted by France Musique, Total Baroque and EBU (European Broadcasting Union).
How to Participate
Attend an EDEM event in one of 24 countries (there are even some in North America!)
Join in the fun on social media