by No Content
Published May 1, 2022
Two Sides, Barokkbandið Brák. Two discs. Sono Luminus. SLE-70026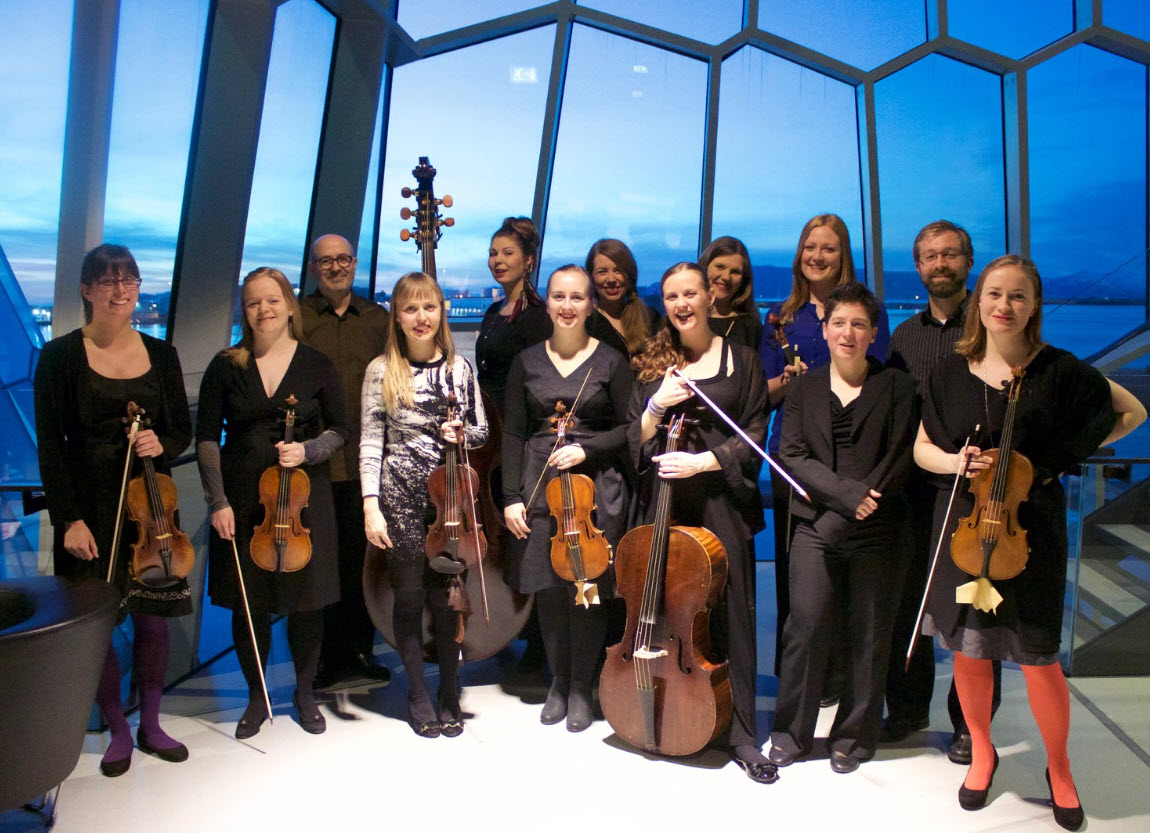 The album title Two Sides may be a little too literal, but Barokkbandið Brák's multifaceted artistic vision is the real deal. The Icelandic period-instrument ensemble, founded in 2015, cultivates a dual-pronged musical practice—traditional Baroque and Renaissance works combined with contemporary commissions. On their debut two-disc album, released in September, the group affirms the range of their artistry in music from past and present.
In the 11 recorded pieces, which span from Vivaldi and Corelli to new works from 2021, Barokkbandið Brák approaches historically informed performance as an overarching stylistic choice. By performing music written hundreds of years apart, all on period instruments, the 13-member group seeks to connect compositional differences with a consistent performance style.
The first disc, which clocks in at just under an hour, draws from the ensemble's core repertory of Italian and Swedish Baroque music. The bubbly and brisk opening pieces practically fly by, from the crisp unions of Antonio Vivaldi's Sinfonia from Il Giustino to the cascading lines of Arcangelo Corelli's Trio Sonata in A minor, Op. 1. The musicians feel at home in this style, particularly in Johan Joachim Agrell's Sinfonia in A Major, which features their richest ensemble sound. Though Agrell (1701-1767) was born and studied in Sweden, he spent most of his career in Germany. His surviving music includes sonatas, concertos, and symphonies, all from a set published in 1746.
Another work by Agrell highlights the first disc: his Violin Concerto in G Major. Though the date of its composition is unclear, the manuscript is located at Lund University Library. Sandwiched between works by Vivaldi and Corelli, the concerto doesn't sound out of place. Violinist Elfa Rún Kristinsdóttir imbues the solo lines with an engaging quality, and the second movement especially wows with her delicate yet insistent musicality. The group's co-founder gets another chance to demonstrate her strengths in Vivaldi's Concerto for Two Violins and Cello in D minor.
Towards the end of disc one, the group hints at the changes to come. In Giuseppe Sammartini's Concerto Grosso, Op. 5, No. 4, and Alessandro Stradella's Trio Sonata in D minor, the players effortlessly shift through mood and character changes, crafting beautifully legato lines over a driving pulse. Transformations in rhythm and texture foreshadow more outside-the-box thinking.
While refined, polished performances defined the first half, the group branches out on the second, slightly shorter disc. The results are hit or miss, but they include two of the best pieces of the album, starting with Finnur Karlsson's Fold. Minimalist contemporary techniques and baroque stylings battle for dominance, captivating the listener as they fade in and out like waves of radio static. This work was Barokkbandið Brák's first-ever commission back in 2015, and the recording proves that it's fully earned its place in their repertoire.
Þráinn Hjálmarsson's Recitar Cantando/Speaking in Song and Bergrún Snæbjörnsdóttir's Quorum Sensing also embrace a sparse aesthetic, though not quite as effectively. In these two commissions, the musicians remain committed to their musical choices, but it can be hard to parse meaning through the experimental sounds. Ultimately, these works sound more intriguing to play than they are to hear.
Kristinn Kristinsson's BRK, however, rounds out the album as a sort of spiritual successor to Fold. The two unnamed movements layer baroque and contemporary styles, with the effect of two pieces played simultaneously. No longer separate, the styles are learning to coexist — a situation at the core of Barokkbandið Brák's mission.
Stephanie Manning is a regular correspondent for ClevelandClassical.com and served as a fellow at the 2022 Rubin Institute for Music Criticism. As a bassoonist, she is in her final year of study at Oberlin Conservatory.
Recent EMA Recording & Book Reviews