by
Published March 2, 2018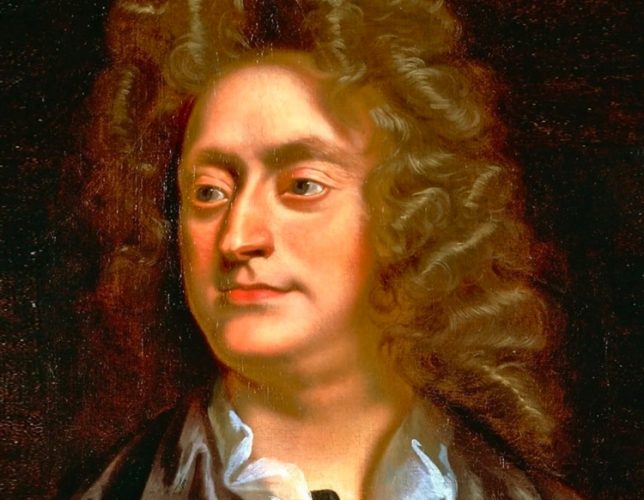 The People's Purcell
Michael Slattery, tenor; La Nef
ATMA Classique ACD2 2726
By Andrew J. Sammut
CD REVIEW — In case its title doesn't make this disc's intentions clear, skip ahead to the last track. Tenor Michael Slattery's poignant yet inward interpretation of "When I Am Laid" is more song at a wake than aria in an opera. Tragedy then segues into a contentful major key, and the Canadian chamber ensemble La Nef echoes this sudden optimism with hopeful, near-improvisatory lines over and around the vocalist. The performance is flawless, the reading confidently different from any other, respectfully inviting rather than willfully avant-garde. The intent of Purcell's music remains apparent. This is Purcell for as many people out there who want to hear it.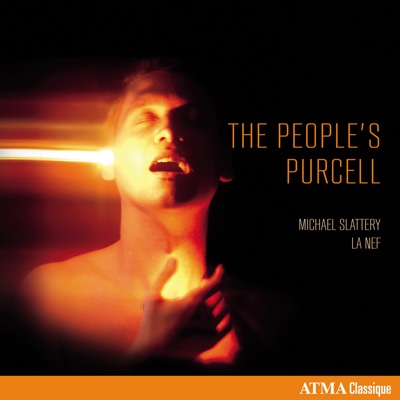 In the liner notes, Slattery highlights Purcell's synthesis of influences from folk idioms, position as a public composer, ability to get "straight to the point," and his music's potential for exploration. Slattery and La Nef infuse that concern for a casual, direct, and, above all, personal interpretation throughout the program, with Slattery's vocals driving the approach. His secure projection, bright tone, and pinpoint diction are straight from the dramatic stage, yet the engaging reediness in his upper register (in "An Evening Hymn," for example) and occasional deliberately breathy articulation ("Fairest Isle") lend themselves to informal music-making with friends. More straightforwardly operatic excursions with a heftier tone and more decorous lines ("Let Each Gallant Heart") are equally assured. These works demonstrate the influence of Italian opera as well as the English stage, showing what a musical sponge Purcell was in his day.
Cool intimacy remains the norm, however. "When I Have Often Heard" is a tender expression of bravery in the face of romantic cynicism and "Come All Ye Songsters" a heartfelt but laid-back ode to the power of music, while Slattery's haunting repetition of "remember me" in the Lament from Dido and Aeneas makes the juxtaposition of moods that much more surprising. Slattery would fit in on a folk or even acoustic pop release, but his experimentation is always grounded in an awareness of Purcell's musical/textual contours.
Rarely just accompanying, La Nef materializes with transparency, sensitivity, and an organic feel. Harmonies are warm, textured, and well-balanced. In "She Loves And She Confesses Too," the ensemble's pastoral lilt is right at home with Slattery's countrified delivery and Abraham Cowley's sly poetry. "Let Each Gallant Heart" features brilliant flute-led textures. Instrumental suites and incidental music further illustrate the seven-member group's flexibility: They make the virtuosity in the "Furstenburg/Abdelazar Jig" sound easy but still exciting, indulge in rhythmic tintinnabulation in a lovely cello song in the King Arthur Suite, and toss off a catchy bass line in the second suite from The Fairy King. The integration of non-traditional instruments (Swedish nyckelharpa and Indian shruti box) is impressive on musical and not merely novel grounds.
The engineering captures it all in close sound, albeit with more emphasis on the performers' breath than the acoustics at Église St-Augustin in Mirabel, Canada. This release is a unique and thoughtful recording of Purcell works.
Andrew J. Sammut has written about early music and traditional jazz for Early Music America, The Boston Musical Intelligencer, All About Jazz, and his own blog. He lives in Cambridge, MA.
Recent EMA Recording & Book Reviews
People who love Wagner operas can separate his music from his toxic beliefs. Yet J.S. Bach's 'superlative ability to move listeners' and status as 'a pinnacle of Western art' brushes aside the composer's harsh theology and often intolerant personal philosophy. In this collection of essays, Bach scholar Michael Marissen warns us to 'not soften or assimilate this figure to our own preferences, no matter how much we find inspiration, solace, or transcendence in his art.'
Trumpet soloist Josh Cohen and Ensemble Sprezzatura bring together regal flair and expressive grace with 'Altissima,' exploring the varied colors and dimensions of the high Baroque trumpet. The recording makes an ideal introduction to myriad trumpeting styles through mostly unfamiliar repertoire.
Billed as the first recording on period instruments, violinist Aleksandra Kwiatowska and fortepianist Andres Muskens offer strong performances of Louise Farrenc's complete music for violin and keyboard.