by Andrew J. Sammut
Published August 22, 2022
Lombardini: Violin Duets, Op. 5, Shelby Yamin and Sarah Bleile Douglass, violins, Orpheus Classical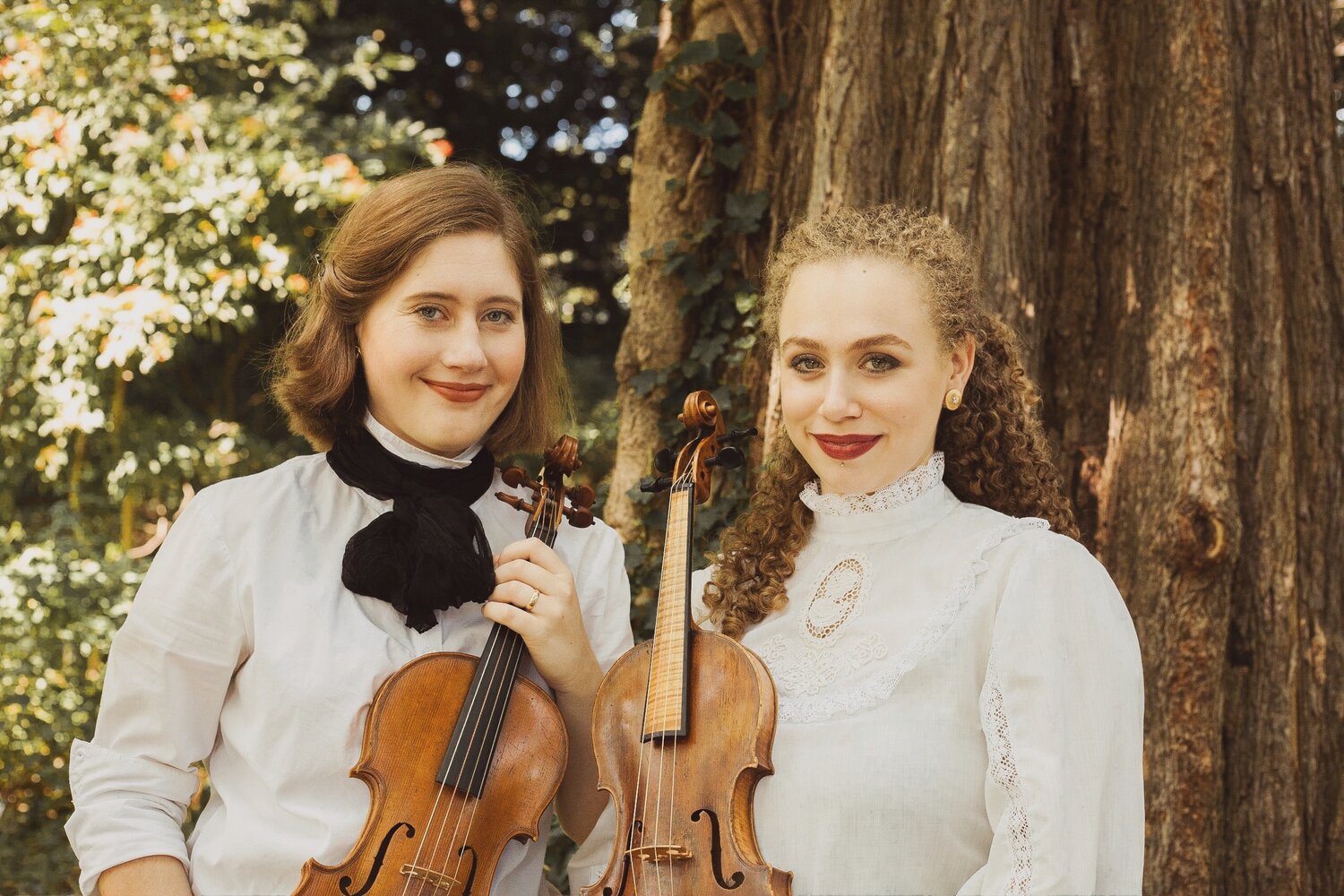 Praised by audiences and musicians in her heyday, Maddalena Lombardini (1745-1818) is today often reduced to the recipient of a piece of mail. Tartini, the influential composer-violinist who taught Lombardini, shared technique and practice tips with her in a letter that is now an important historical performance document. Lombardini rarely gets mentioned apart from it.
Yet she was a virtuoso violinist, inventive composer, late-career vocalist, and musical entrepreneur in her own right. Confusingly, she is today sometimes listed by her middle name of Laura and often by her married name of Sirmen. (Grove Music covers all the options: "Sirmen [Syrmen; née Lombardini] Maddalena [Madelena] Laura")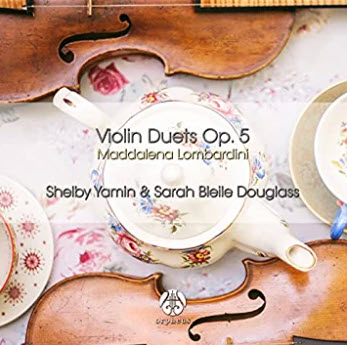 Born in Venice in 1745, Lombardini was invited to study and perform at the city's Ospedale dei Mendicanti when she was eight. The renowned conservatory-orphanage gave her solid musical training, while restricting her considerably—though she earned special permission to travel to Padua for lessons with Tartini. After 13 years at the ospedale, marriage to fellow violinist Lodovico Sirmen provided an opportunity to finally leave and make a name for herself.
Lombardini performed as far as Paris, London, and St. Petersburg. Her music—five published sets of chamber works and concertos as well as transcriptions of other composers—was published across Europe. Lombardini became so successful that, unusual for the time, Sirmen stayed home with their newborn while she kept touring, though her choice to pursue singing and a preference for older violin techniques eventually lost her fans. Still, Lombardini stuck to her creative goals as a self-made professional instrumentalist when such opportunities for women were rare. Unfortunately, her story is now often limited to a name on Tartini's letter.
That letter was also violinist Shelby Yamin's introduction to Lombardini while studying historical performance. Surprised by not hearing of this trailblazer or her music even after decades in conservatories, Yamin began investigating Lombardini through archival research and original manuscripts. She and classmate Sarah Bleile Douglass also enjoyed playing Lombardini's Opus 5, six duets for unaccompanied violins that were a hit when the pair performed them at music festivals. Their curiosity and enjoyment led to this release: the first complete recording of Lombardini's Op. 5 on period instruments with historical tuning and in historically informed performance style.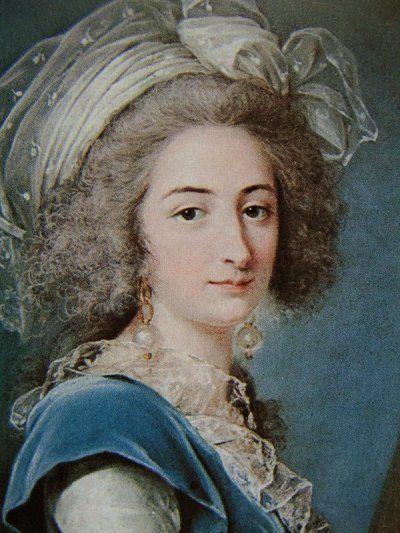 Individual works were likely written earlier, but Op. 5 was published in 1775 when the violin duo was a popular format for private music-making. Unsurprisingly, this set avoids overt virtuosity, but it still features novel compositional touches. Tempos and meters vary within movements, and there is refreshing equality of parts. Yamin points to the abundant instrumental "dialogs" and expressive opportunities for both violinists.
Yamin and Bleile Douglass's warm, flowing interplay enhances Lombardini's music and conveys its origins as music for friends at home.
Duet No. 2 in D begins with a laidback Larghetto contrasted with a playful Allegretto-Minuetto—like a low-key conversation that turns excited once the wine kicks in. The opening Allegro of No. 4 in E centers on graceful yet lighthearted exchanges in alternating registers. The second movement of No. 5 in A, with its big leaping figures, comes off like a boisterous scena.
Clean, bright phrases and tight attacks—including humorous stops and starts—add momentum and elegance. The players' differentiated tones clarify the musical lines. The first violin's slightly smoother sound blends well with the second's darker grain, for example, when the two voices combine in the close harmonies and unisons of the first duet's Allegro Moderato. The players' ornamentation adds further color and personality to this already characterful music.
Given the performers' obvious knowledge and passion (which was also apparent when Yamin shared her insights with this writer), the lack of liner notes was disappointing. But that's a minor issue and apparently the fault of the label, Orpheus Classical. This is an engaging exploration of unique music by a composer with a fascinating story but slim discography—which will hopefully begin to grow.
Andrew J. Sammut has written for All About Jazz, The Boston Classical Review, The Boston Musical Intelligencer, Early Music America, The Syncopated Times, and his blog. He also works as a freelance copyeditor and writer.
More CD Reviews:
Yi-Heng Yang's latest recording on the fortepiano covers three early Romantic composers: Fanny Mendelssohn Hensel, Robert Schumann and Franz Schubert. She makes the case for the music, but equally for use of the fortepiano in this repertoire.
It's fascinating to see how artists responded to pandemic lockdowns. Violinist Martin Davids' clever project takes Baroque pastiche into new realms, stitching together movements from various composers.
Recent EMA Recording & Book Reviews
Pianist Andras Schiff is no newcomer to period-instrument performance. His latest recording is music by J.S. Bach on an unfretted clavichord -- likely the same type used by the composer.
The evolution of St. Cecilia, from an early Christian martyr to the patron saint of all musicians, is told in a fascinating new book through documents, visual art, and music.
A complete Mozart symphony recording project from Il Pomo d'Oro, a crack ensemble, and conductor Maxim Emelyanychev, is off to an auspicious start, and then some. Mozart's first and last symphonies are here, along with the Piano Concerto No 23. These are performances of high elegance and spirit.