by Andrew J. Sammut
Published October 3, 2022
The Galant David Rizzio. Makaris. Olde Focus Recordings FCR921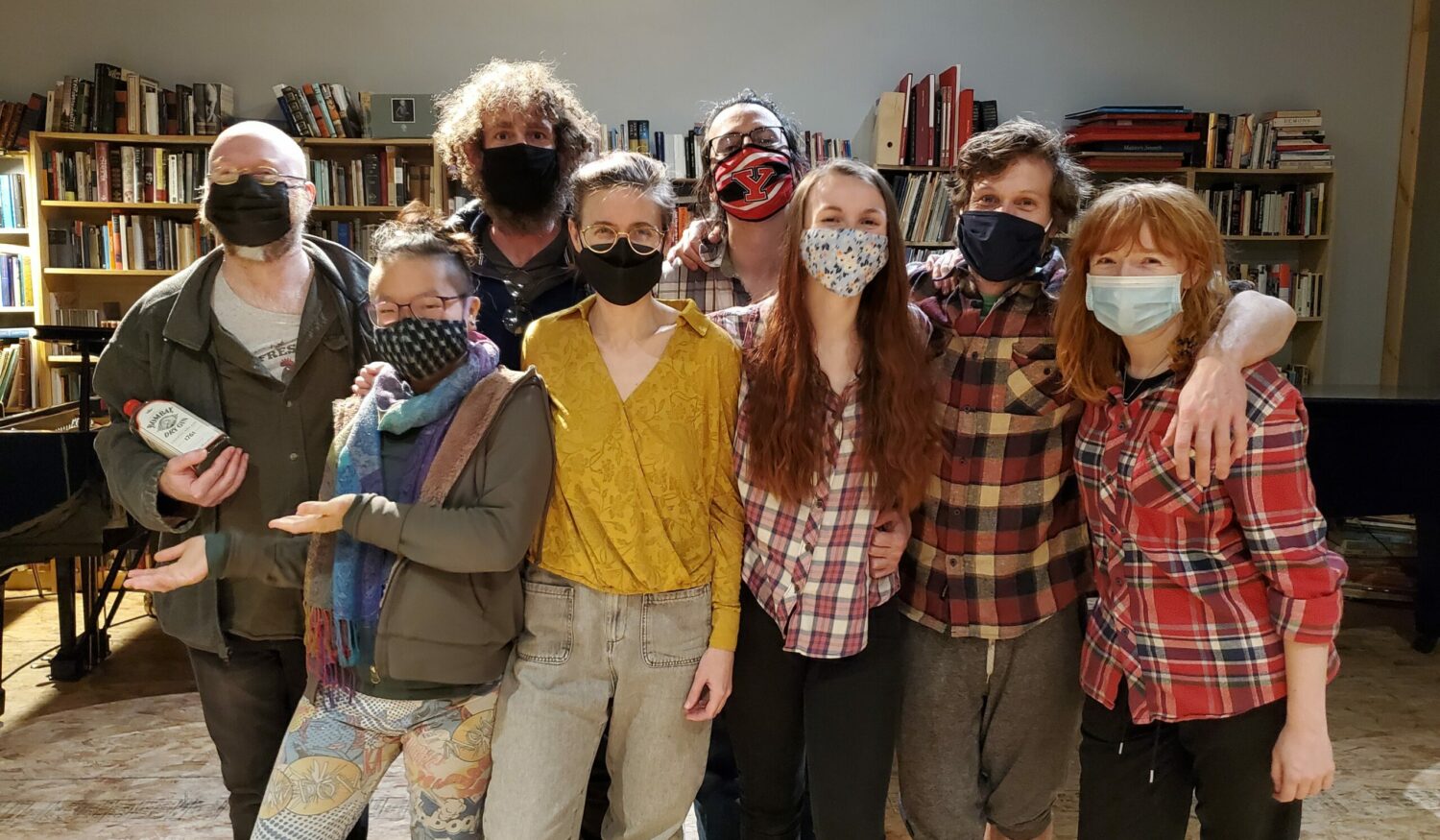 Call it a productive case of mistaken identity. The New York-centered early-music ensemble Makaris' new album revisits Scottish song arrangements with a fantastical connection.
Many works published during the 18th-century vogue for Scottish music list the composer as one David Rizzio—despite the fact that this 16th-century secretary to Mary, Queen of Scots, who was murdered after an alleged affair with his queen, had never written a note of music. By some accounts, his ghost still haunts the tower at Holyrood Palace. The liner notes best explain the complicated connection between Rizzio and Galant-era composers and arrangers, but suffice it to say that this fictionalized composer frames a heartwarming, often foot-tapping disc.
The Galant David Rizzio explores a slightly earlier period than the works on Makaris' debut, Wisps in the Dell (and which included different personnel). The new recording is a beautiful intersection of folk melodies and dance rhythms with the airy textures, refined gestures, and virtuosic asides of the Galant style. Some arrangements sound straight out of the drawing room, like Johann Christian Bach's scoring of "Beneath a Green Shade," of graceful vocal lines over oboe and strings. We can imagine the lyrics about who "deserves to be reckon'd an ass" and syncopated hee-haws of "Push About the Brisk Bowl" scandalized some listeners.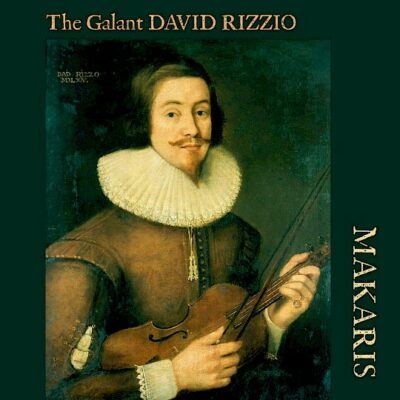 Other pieces bridge the salon and saloon. "The Broom of Cowdenknowes" blends Celtic twang with an elegant but bittersweet melody. The Italian influence on the English musical scene is also on display, for example, in the florid violin introducing Geminiani's setting of "The Lass of Peaty's Mill" or the instrumental recitative in "The Last Time I Came O'er the Moor."
Fiona Gillespie connects everything through her assured, responsive lead vocals. "An Thou Were My Ain Thing" shows off her focused soprano and sheer warmth of tone. For "Bessy Bell and Mary Gray," her voice takes on a steely, trance-like quality as she mourns plague victims. Then, her trills and aspirated phrases on "Fickle Jenny" convey frustration alongside flirtation. She also brings out the musicality of the Scottish accent, like the elongated vowels recalling a beloved's "smooth" skin or the "mither" she ejects in comic defiance of her parent's chosen suitor.
The instrumentalists match Gillespie in sensitivity and command of this repertoire, settling into the range of texture, moods, and grooves across 26 tracks. Several instrumentals—including imaginative original arrangements by band members—highlight the tight interplay that translates into a spontaneous feel. "The Flowers of Edinburgh" downright swings in violinist Caitlin Hedge's arrangement of this traditional reel. Paul Morton and Doug Balliett's arrangement of "William's Ghost" combines metallic plucks on cittern over bass and harpsichord, to spectral effect.
Solos and obbligatos also highlight individual ensemble members. Hedge's varied tone and animated ornaments make for a refreshing interpretation of the "Tweed Side" variations from Veracini's Violin Sonata in A Major (Op. 12, No. 9, III. "Scozzese"). Sian Ricketts's oboe and recorder adds color in pastoral settings, raucous commentaries, and wistful asides. Violinist Manami Mizumoto joins Hedge for a sparkling trio sonata to start James Oswald's collection of dances from the pantomime Queen Mab, which closes the disc with a whirling jig for the whole ensemble.
Oktaven Audio of Mount Vernon, New York, puts the sound up close and personal, maintaining the music's immediacy and balance. Cellist/bass violist Kivie Cahn-Lipman's program notes succinctly explain Rizzio's story as well as the Gaelic terms and references in the texts. In short, the whole album is a success—and one of this reviewer's favorite releases of 2022.
Andrew J. Sammut has written for All About Jazz, The Boston Classical Review, The Boston Musical Intelligencer, Early Music America, The Syncopated Times, and his blog. He also works as a freelance copyeditor and writer.
---
More CD Reviews:
Pietro Castrucci is not well enough known. He studied violin with Arcangelo Corelli, moved to London in 1715, and served as leader of Handel's opera orchestra. Castrucci often performed with Handel and another of Corelli's students in London, Francesco Geminiani. Although Castrucci's compositional output is relatively small, his incredible invention and skill are much to be admired. This recording is the first complete set of his Op. 1 sonatas, a welcome addition to the Baroque violin repertoire.
American pianist David Hyun-su Kim's historically informed recording of three familiar Robert Schumann masterworks—Papillons, Carnaval, and Arabeske—is brilliant artistry indeed. And his instrument is of special interest: a copy of an 1830s Graf fortepiano, made in 2013 by Rod Regier of Freeport, Maine, and based on an instrument given by Conrad Graf to Robert and Clara as a wedding present. Kim is sensitive to Schumann's mercurial mood shifts, and he uses the fortepiano for sounds and effects that are hard to achieve on a modern instrument.
Recent EMA Recording & Book Reviews
Pianist Andras Schiff is no newcomer to period-instrument performance. His latest recording is music by J.S. Bach on an unfretted clavichord -- likely the same type used by the composer.
The evolution of St. Cecilia, from an early Christian martyr to the patron saint of all musicians, is told in a fascinating new book through documents, visual art, and music.
A complete Mozart symphony recording project from Il Pomo d'Oro, a crack ensemble, and conductor Maxim Emelyanychev, is off to an auspicious start, and then some. Mozart's first and last symphonies are here, along with the Piano Concerto No 23. These are performances of high elegance and spirit.